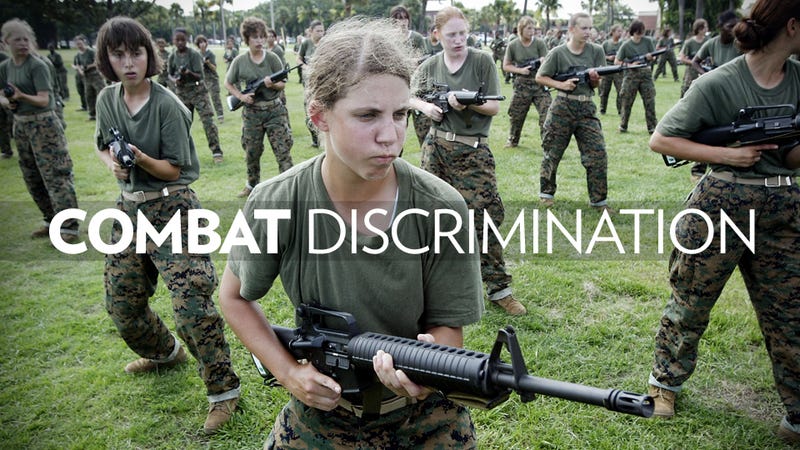 The Pentagon might let women become infantry troops, but do most female soldiers and Marines actually want to be front-line war fighters? Does it matter? No. Framing the debate as "but the ladies don't even want to fight!" is offensive and besides the point.
It could be a while yet until the Pentagon officially decides whether women should be allowed to serve in combat roles, but there were some monumental policy changes last year: the department opened almost 14,000 jobs that would put women closer to the front lines, which, in many cases, simply meant that many women were officially allowed to do the jobs they were already doing. The policy still bars women — who constitute 15 percent of the 1.4 million serving their country in all branches — from more than 230,000 positions as infantry soldiers, Special Ops commandos, and in other direct combat roles.
The Pentagon also decided to let women volunteer for the Infantry Officer Training Program as a test to see whether they could hack it. Two women tried and dropped out, and none have signed up for the next course this month. The AP seems to think that means women can't handle combat and actually aren't all that interested in gender equality; reporters interviewed a dozen female soldiers and marines who "showed little interest" in ground combat because "they believe they'd be unable to do them."