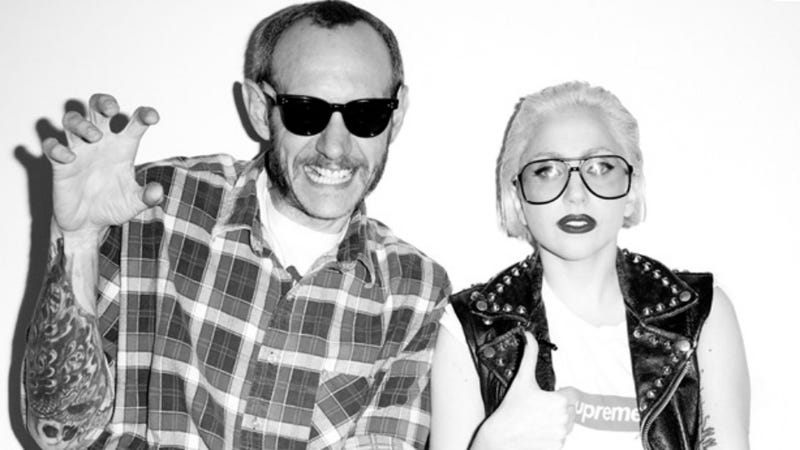 Rumors surfaced this summer that noted hipster greaseball photographer Uncle Terry would be making a feature-length documentary film about Lady Gaga, after he followed her peeing, doing yoga, bathing in glitter and what have you on tour for 10 months last year in order to produce 350 pages of glossy hedonism to hawk at Urban Outfitters-es across our great nation.
Gaga admires his aesthetic, which is... let's just say it's not for everyone. ("What I love so much about Terry is that he thinks everything is so beautiful. I'm always, 'Oh Terry, get out of here,' and he's like, 'Oh, it's so beautiful, let me just shoot it.'")
Mother Monster has confirmed on Twitter that, yes, Richardson would be making a movie about her:
Merry Christmas little monsters! Terry Richardson @terry_world is making a #LadyGagaMOVIE documenting my life, the creation of ARTPOP + you!

— Lady Gaga (@ladygaga) December 25, 2012
i love you @terry_world thank you for believing in me and my fans, I have looked up to you and your work for so long, its a dream come true!

— Lady Gaga (@ladygaga) December 25, 2012
She also told fans that her fourth studio album, ARTPOP, would be released in the spring. No word on the release date of the documentary, but consider this clip a menacing omen of things to come.
'Lady Gaga Announces Documentary About Her Life, Creation of New Album' [THR]