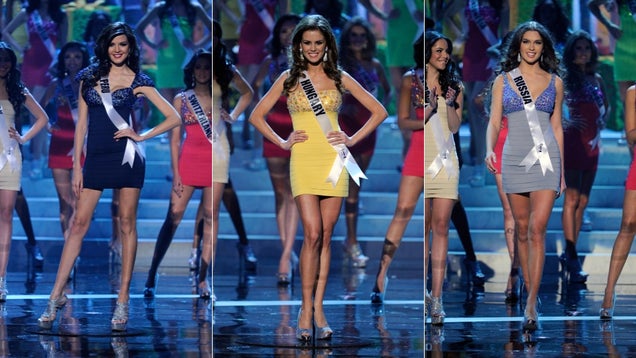 S
In last night's Miss Universe pageant — held in the historic international city of Las Vegas — a particular look was favored: Tanned beige skin, dark hair. Miss Peru, Miss Hungary, Miss Russia and were finalists.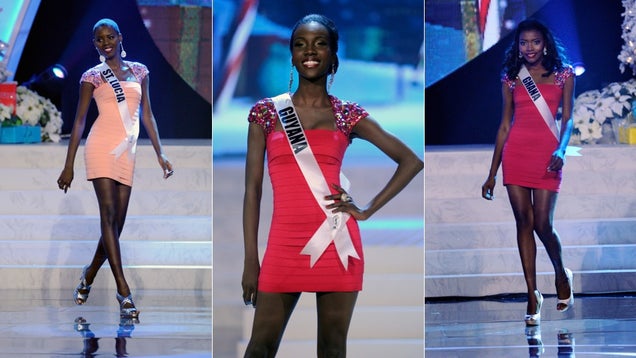 S
Miss St. Lucia, Miss Guyana and Miss Ghana were not.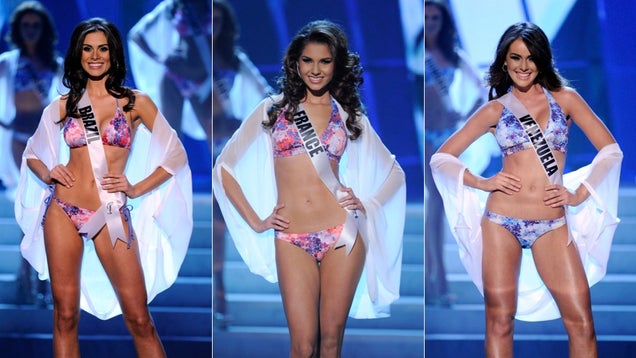 S
But Miss Brazil, Miss France and Miss Venezuela were.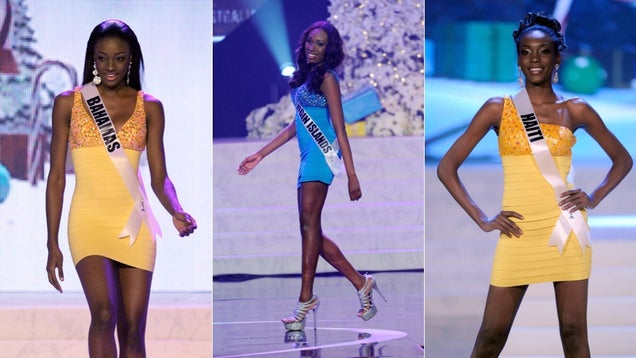 S
No love for Miss Bahamas, Miss British Virgin Islands, or Miss Haiti.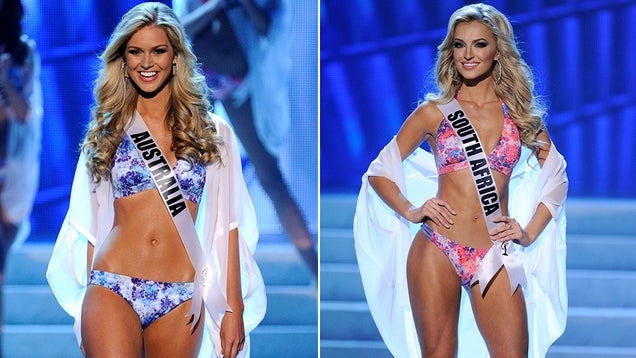 S
Sunny blondes Miss Australia and Miss South Africa were the deviations from the look; Miss South Africa was the only African country chosen to be a finalist. Perhaps since Angola's Leila Lopes, Miss Universe 2011, was the first second blackAfrican Miss Universe, the organizers felt there was no need to recognize a black woman this year?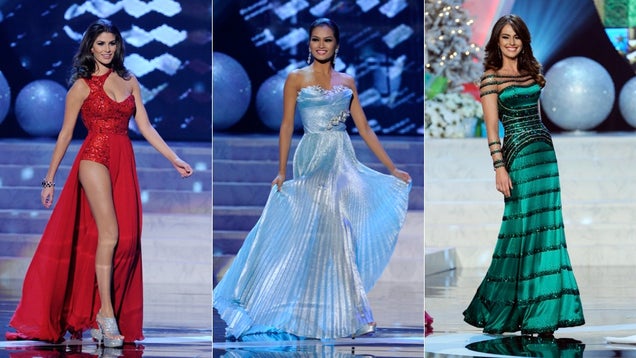 S
Anyway! The evening gown competition was… interesting. Miss Mexico wore a fiery red circus-trainer-mauled-by-tiger getup. Miss Philippines wore a shimmery cupcake wrapper. And Miss Venezuela wore a postmodern Christmas tree skirt.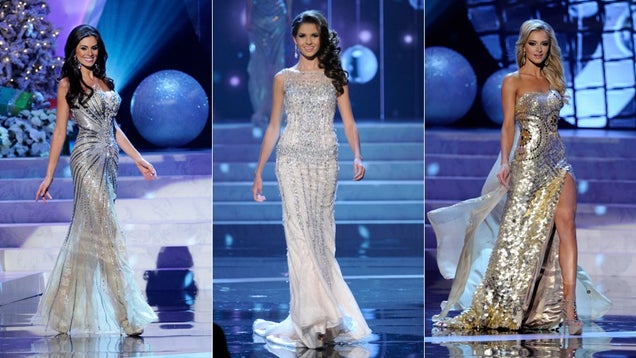 S
Miss Brazil, Miss France and Miss South Africa were silver belles.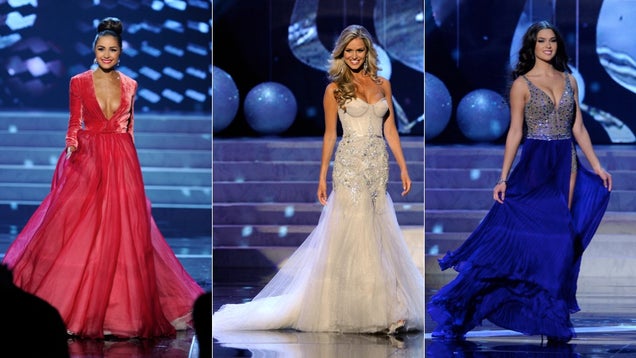 S
Miss USA, Miss Australia and Miss Russia were in red, white and blue — just like their flags.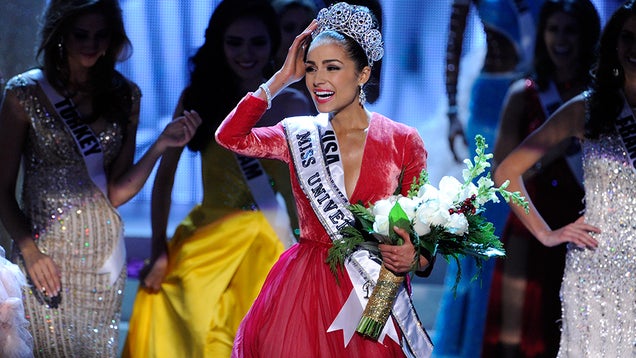 S
Tan skin and dark hair wins! Congrats to Miss USA, who now rules the Universe.