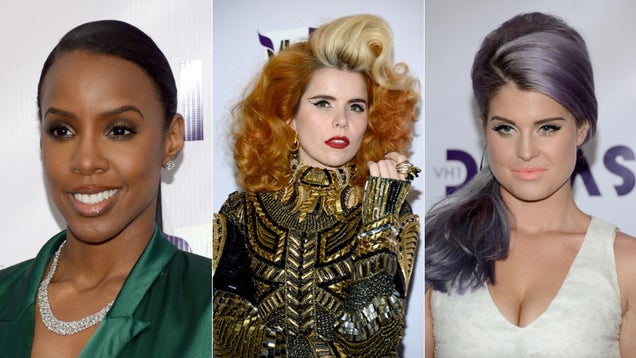 S
Last night at the VH1 Divas event, stars rocked sparkles, sequins, eye-catching shoes and, in one case, a train worthy of Amtrak.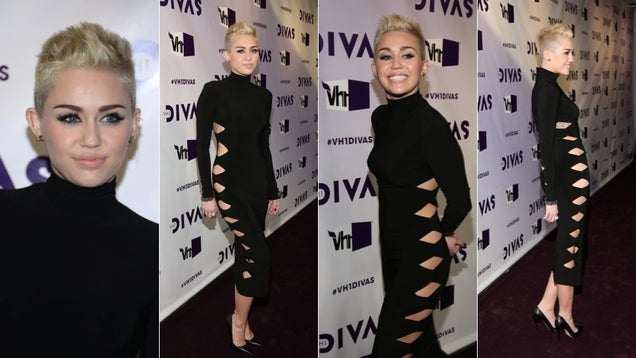 S
A lot of celebs wore black last night, with varying results. Miley Cyrus's black was matte and accessorized with peeks of skin.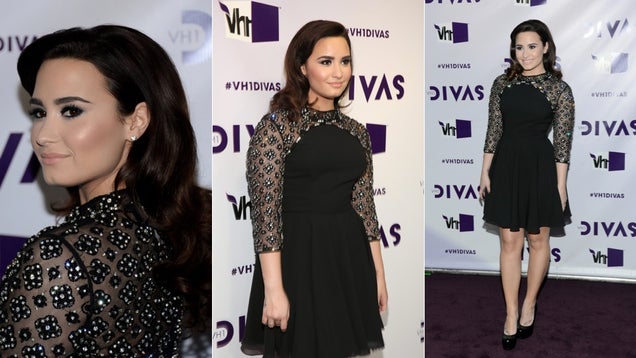 S
Demi Lovato looked great in bejeweled black, but advice to the makeup artist: just a little bit more color in the cheeks.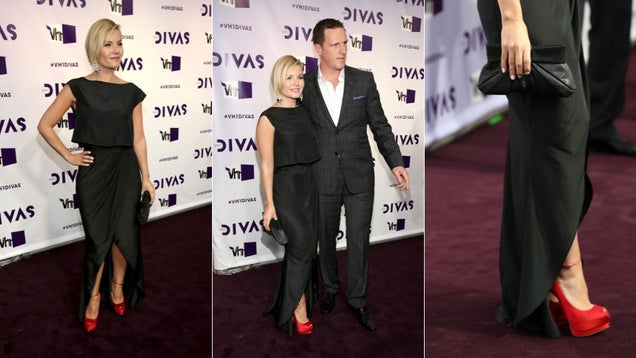 S
Elisha Cuthbert's black gown was accented with smoking hot heels.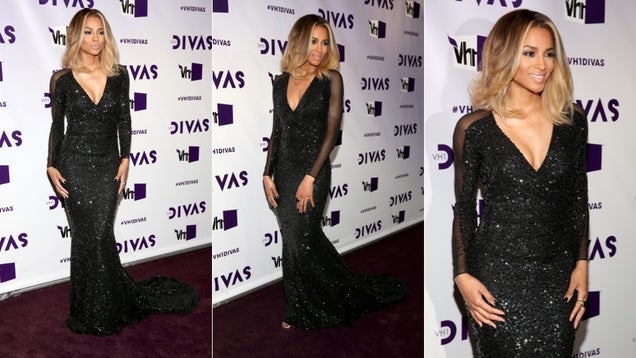 S
Ciara sparkled in bombshell black sequins and mesh.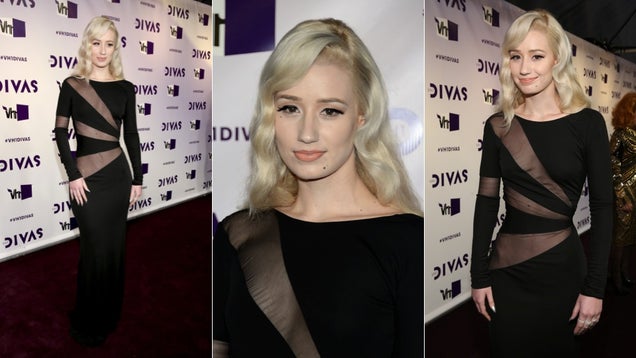 S
Iggy Azalea's black dress with sheer panels is actually pretty tame, considering some things she's worn.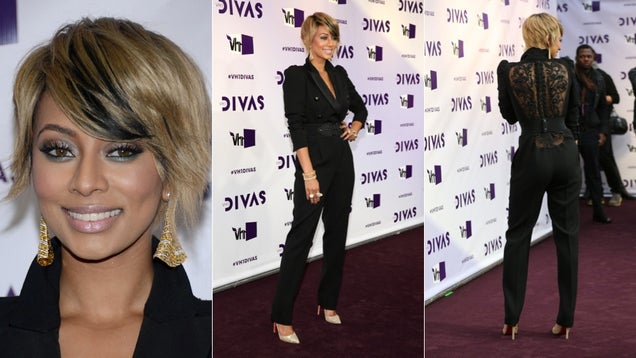 S
Keri Hilson's jumpsuit with lacy back was perhaps the most interesting version of all-black on this red carpet.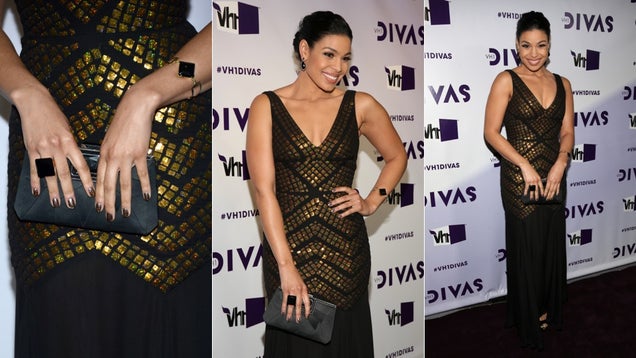 S
Jordin Sparks rocked a shimmery gown with clean makeup and minimal jewelry.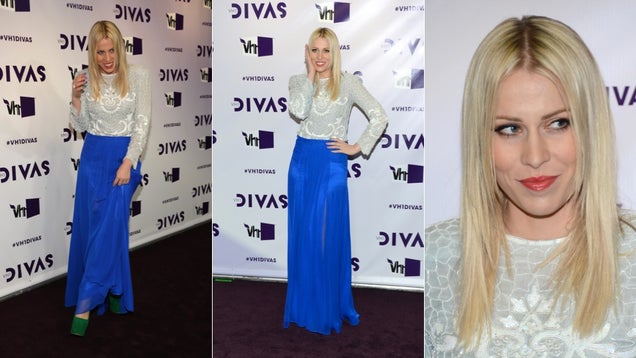 S
Love the vivid blue — paired with surprising green shoes! — on Natasha Bedingfield.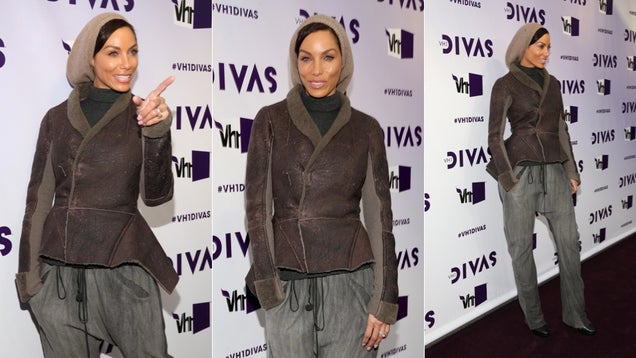 S
Nicole Murphy didn't get the "Diva" dress code memo.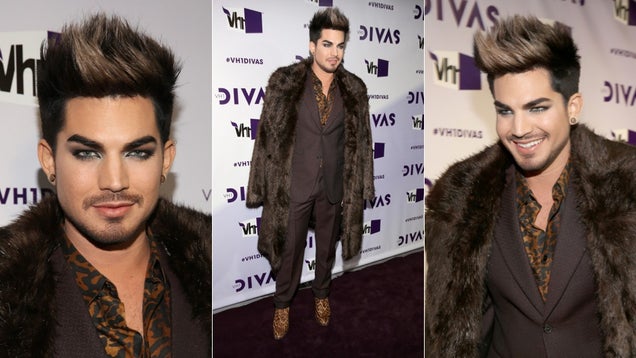 S
Adam Lambert did.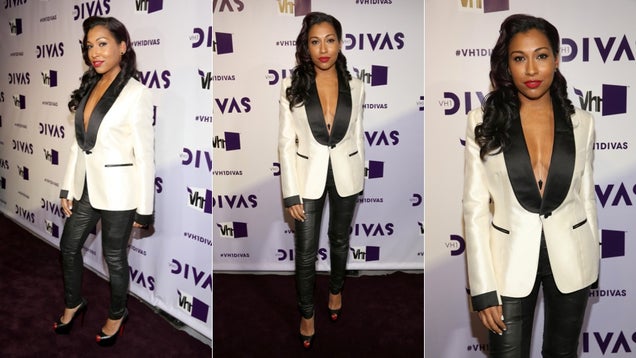 S
Melanie Fiona opted for a tight, cleavage-baring take on the tuxedo.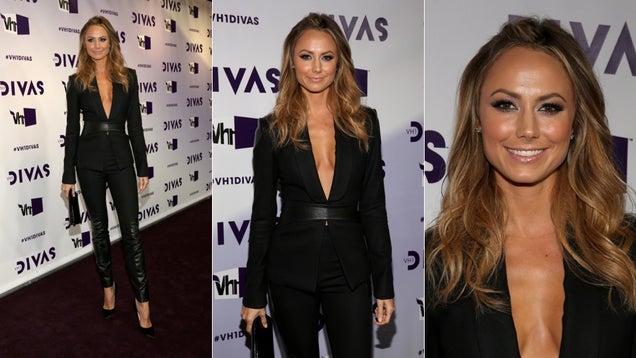 S
As did Stacy Keibler: Sexy/tough tux with leathery embellishments.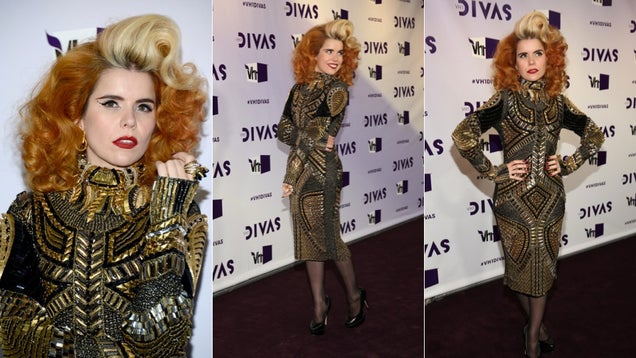 S
Paloma Faith's dress, hair, and attitude are awesome.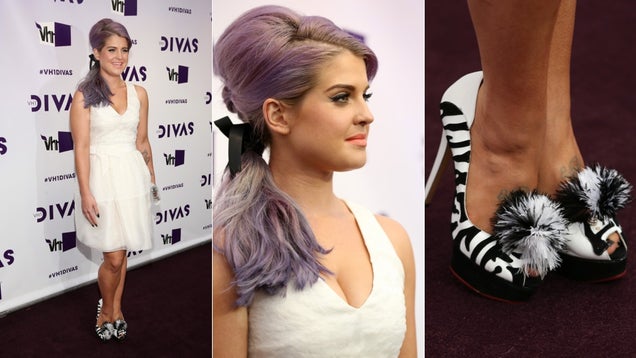 S
Loving the quirky little shoes and Sixties ponytail on Kelly Osbourne.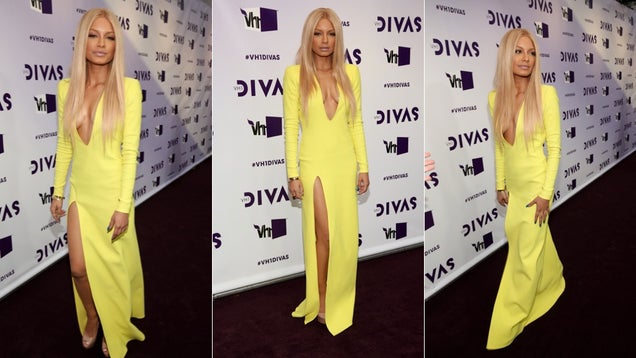 S
On to some not-so-great looks… Havana Brown looked better when she wore this exact same dress in pink. More flattering to the skin and hair.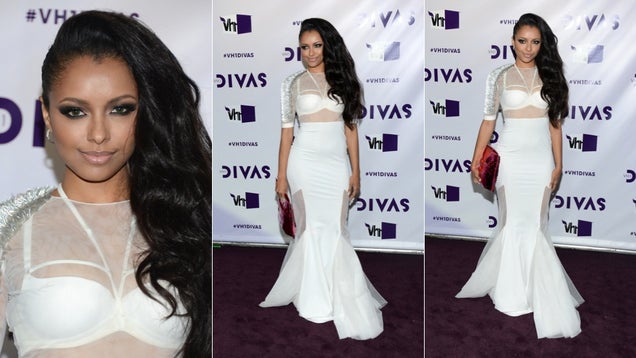 S
While other stars wore black, Kat Graham chose white, specifically a gown for a mermaid wedding.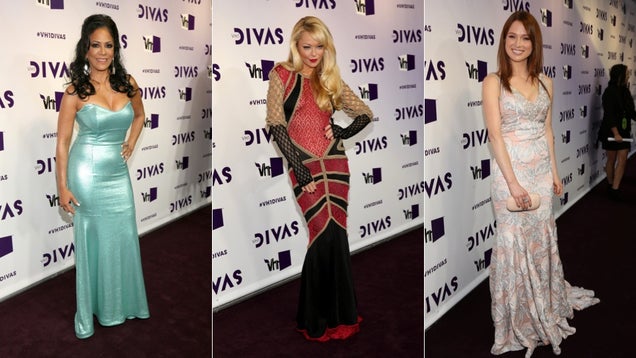 S
The fabric makes Sheila E.'s dress look cheap. The sleeves on the dress Charlotte Ross wore are rather awkward. Ellie Kemper looked cute, but does that color wash out her skin?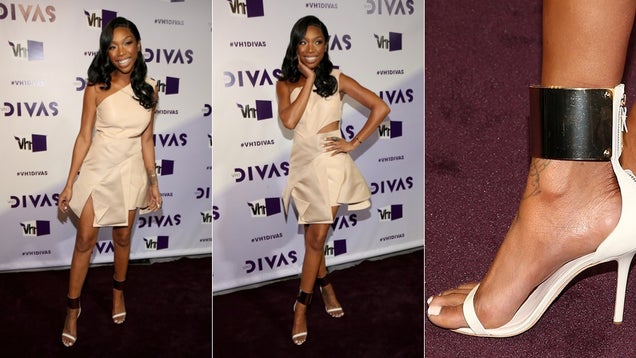 S
Brandy's architectural dress was kinda cool, but the color? Meh.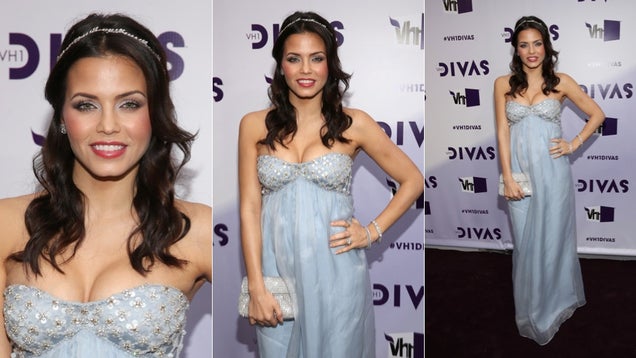 S
Jenna Dewan-Tatum wore icy blue. Great makeup, not sure about that 90s prom dress.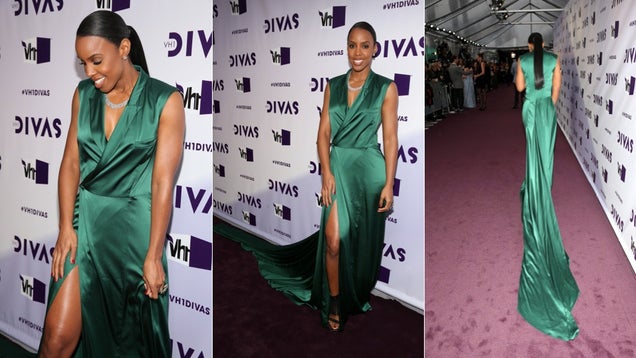 S
Kelly Rowland was ahead of the trends in emerald, the color of 2013. Get a load of that train.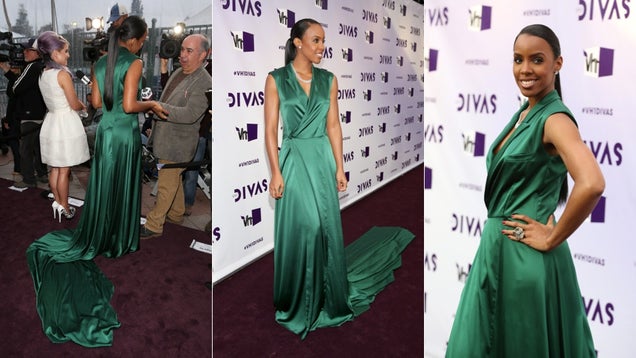 S
It's tough to tell exactly what's going on… Lapels? A breastpocket? But one thing is clear: That is one overwhelming gown.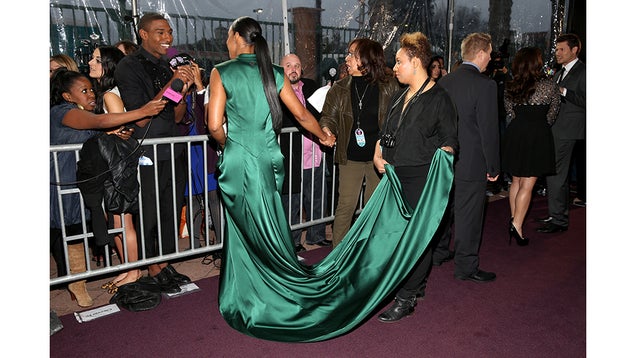 S
Images via Getty.