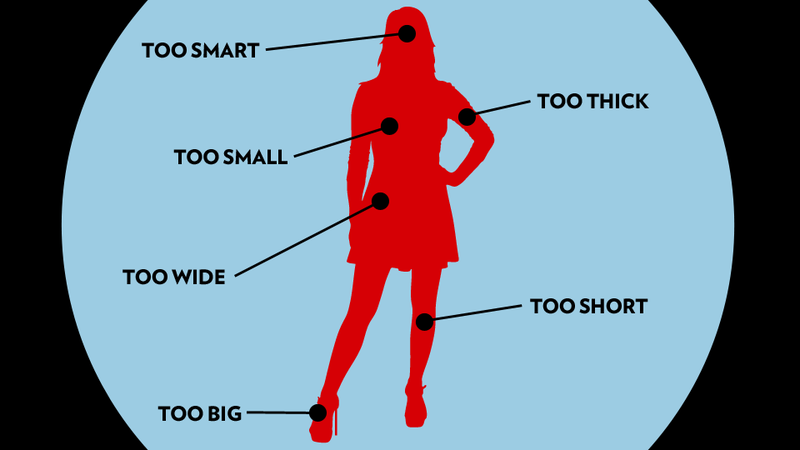 Dear woman who wrote "11 Qualities of the Perfect Woman" in the current issue of Men's Health,
Hi. I'm Lindy. We don't know each other. In fact, I don't know anything about you. I didn't even Google you. I don't know what other articles you've written, what you're interested in, how old you are, how long you've been in the magazine business, whether you're an intern, or—actually—whether you're a dude with a girl's name or whatever. I don't know if you pitched this terrible charticle thingy you've written, or if it was assigned to you by some intimidating guy with a corner office and fashion-forward Hugo Boss socks. I worked in magazines for years and my byline is on plenty of stupid shit I didn't stand behind. I hope that's the case here. I really do.
Because this article—like the 8 million nearly identical iterations that came before it—is bad. I get that it's supposed to be cute. A kicky little puff piece that aggregates a bunch of data about what men find attractive. How fun! I wrote something kind of similar once, actually (mine was satire, but, you know). And you're certainly not alone here—our culture is deeply attached to this kind of "attractiveness checklist" bullshit. But let's talk about it maybe? Together? Yes, let's.