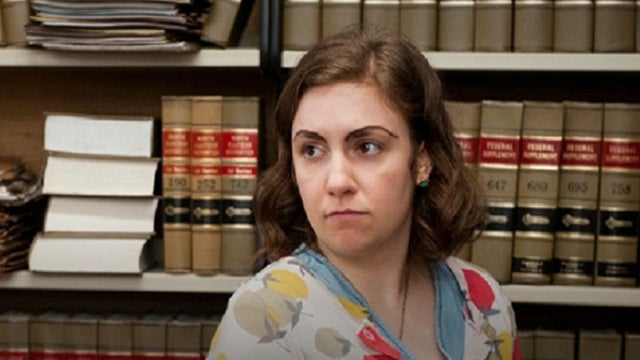 S
Following in the footsteps of music-heavy shows like Glee and The O.C., Lena Dunham & Company will be releasing the first volume in a series of soundtracks for HBO's Girls come January 8th. The album will feature songs from Fleet Foxes, Sleigh Bells, Icona Pop, Tegan and Sara and Fun., as well as Robyn's perfect/flawless/gorgeous/stunning hit "Dancing On My Own." (Seriously — just cancel all of the other songs and make it all Robyn, all the time. It will be great.)
In a press release for the soundtrack, Dunham says:
"Music is such a huge part of my creative process. I make playlists to write by and listen to as I head to set in the morning, and I experiment in editing with songs that the characters would love and that accurately reflect their struggles. Girls' music supervisor Manish Raval and I are crazy about everything from the pop that teen girls devour to the niche indie rock from days of yore. To collaborate with Fueled by Ramen and so many artists who inspire me on this compilation is a dream."
In pretty cool news, singer/songwriter Santigold has written a song for the show that will appear on the compilation. Listen to "Girls" below!