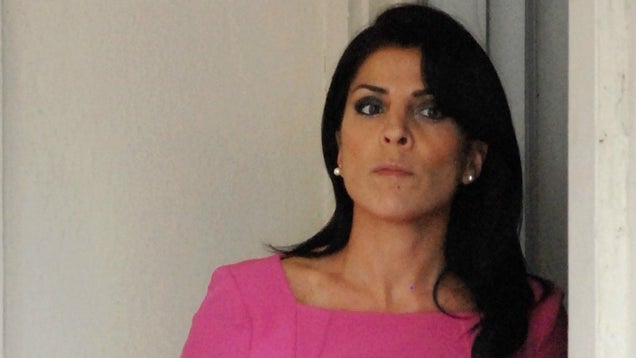 S
Socialite Jill Kelley, an integral part of the David Petraeus-Paula Broadwell-shirtless FBI agent-General John Allen bee's nest of upper-echelon fuckery, sat by the window for awhile and reflected. But the Daily Mail reported yesterday that Kelley had begun to meet with publishers to discuss releasing a book about the experience. (The bad news is that there's probably not a better title for it than All In, and that's already taken.)
A friend of Kelley's told the Mail: "Trust me, there is going to be a book in the New Year. You can count on it." Another added: "'Jill is very angry, and it's fair to say she wants to tell her side of the story... She has been lampooned on Saturday Night Live and feels she has been made to look like a fool. She said her best way of putting the record straight is a book. A TV interview only lasts a few minutes, but a book is there all the time. That is why she has said no to doing any TV. She wants it to be a matter of record and will do TV when the book comes out."
Guys. "A book is there all the time." Have you heard???!
Anyway, Kelley took to TMZ to deny the rumors that she'd be penning a tell-all as well as voice her objections to the allegations that she'd be selling one to make some much-needed cash, as she and her surgeon husband are "charitable [but] definitely not broke."
Sources close to the Kelleys say that "Jill hasn't spoken to any publishers. There hasn't even been a discussion with anybody about a book."
'EXCLUSIVE: 'Angry' Jill Kelley to write tell-all book about Petraeus scandal as 'payback for public humiliation that made her look like a fool' [Daily Mail]
'Jill Kelley: I'm Not Writing Tell-All About Gen. Petraeus' [TMZ]