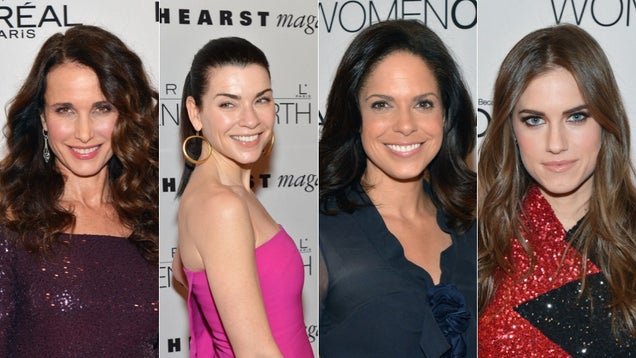 S
Last night at the Seventh Annual Women of Worth Awards in New York, celebs gathered to "celebrate everyday women who are making a beautiful difference in the world." And sure, L'Oréal Paris recognizes these women for their extraordinary efforts and supports these inspiring women through grants but this is a fashion column so let's look at the good, the bad, and the ugly of what everyone wore, shall we?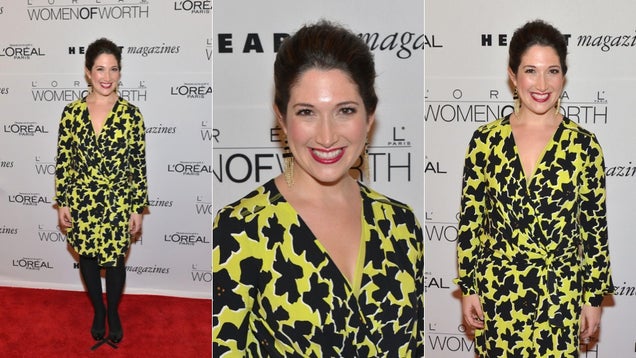 S
Brights are always fun on the red carpet and bring a jolt to dreary winter days but Randi Zuckerberg's neon yellow print with opaque tights is better in theory than in reality.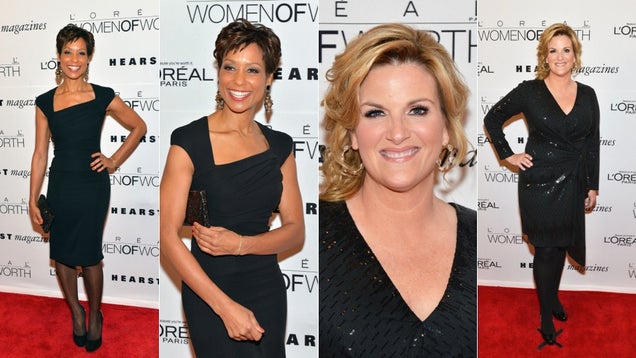 S
Chic in black: news anchor Sade Baderinwa; singer Trisha Yearwood.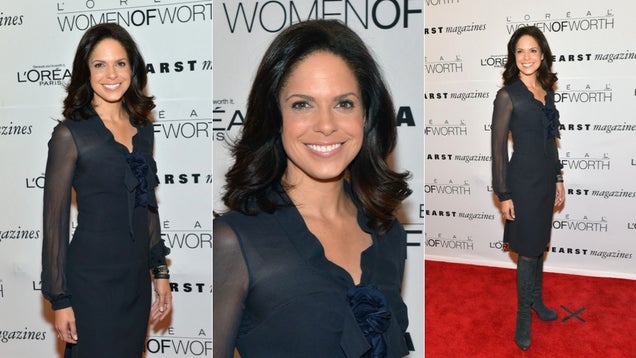 S
CON: This dress is kind of dull. PRO: Muted tones let Soledad O'Brien's smile shine. Love the boots.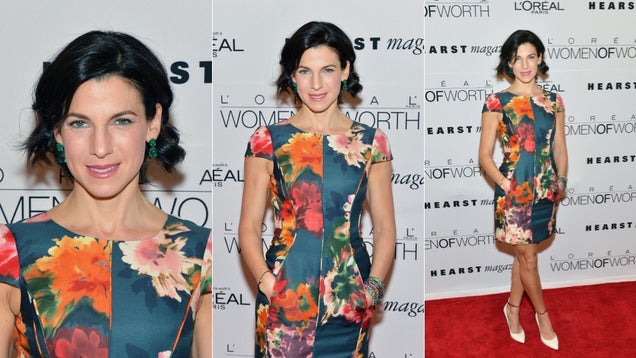 S
Is it the wrong season for Jessica Seinfeld's floral print? So into the structured seams and pockets. Sharp, modern, pretty.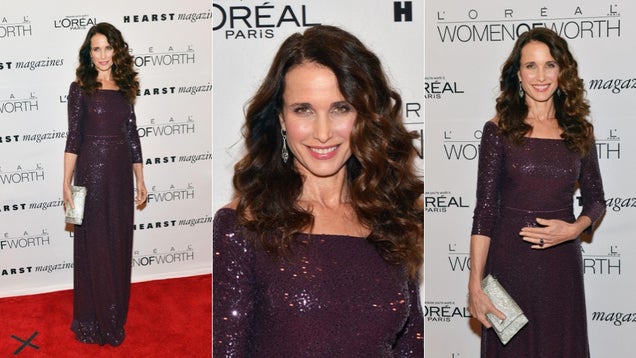 S
An elegant eggplant sequin column dress really suits Andie MacDowell.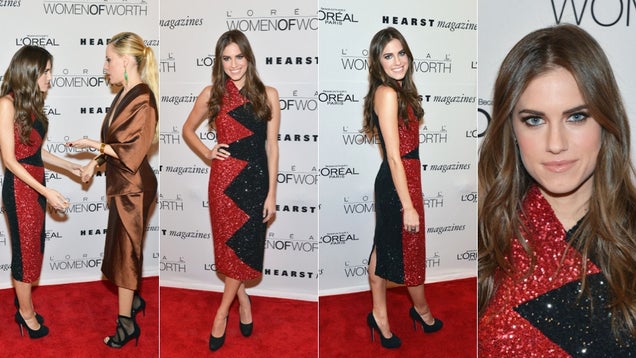 S
The glittery black and red zig zag dress on Allison Williams is reminiscent of some cool competitive gymnastics leotard. The length bothers me a teeny tiny bit, but she looks good. Really good.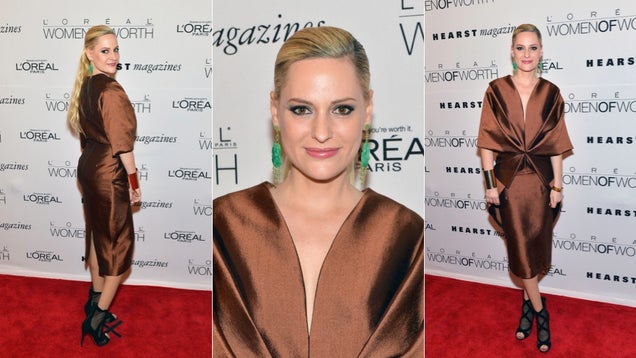 S
Representing for The Ugly is, well, WTF IS THIS. Actress/athlete Aimee Mullins is lovely, and the folds and pleats on this thing are interesting, but look away and look back and ask yourself if you see a woman in a kimono made from a Tootsie Roll wrapper. Or wait, is it like the tray left behind after you plow through a box of chocolate? Mmm, chocolate.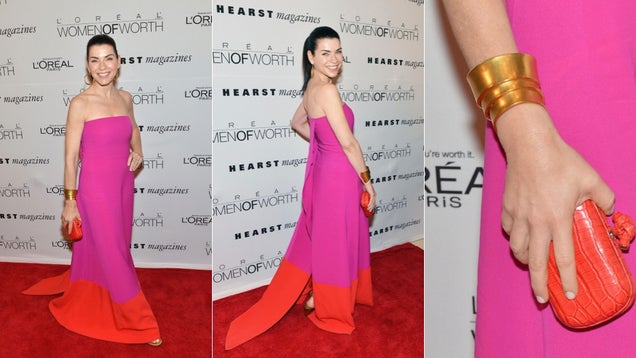 S
Best dressed: Julianna Marguilies. Maybe it looks like a she wrapped a fancy beach towel wrapped around herself, but I love the vivid colors, the easy simplicity, the eye-catching clutch, the Guggenheim-esque cuff. Beautiful!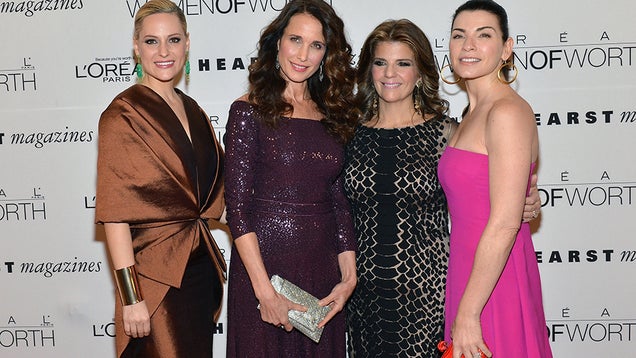 S
Images via Getty.