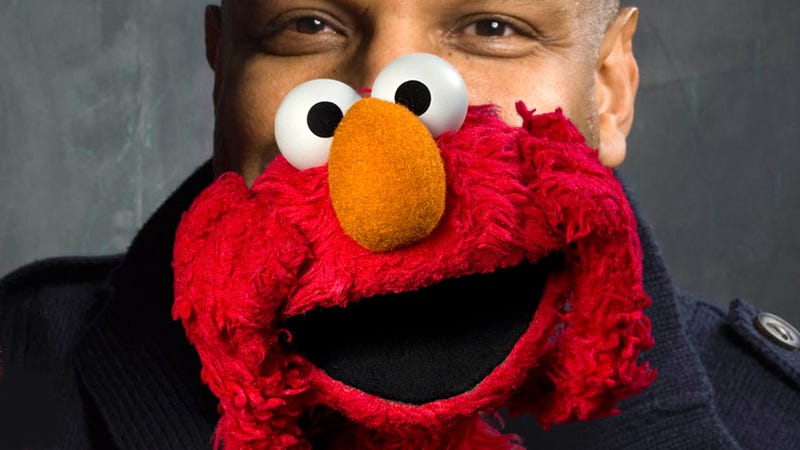 The three men who came forward in the past month alleging that former Elmo puppeteer Kevin Clash had sex with them when they were minors have since been on the receiving end of a lot of negative attention. With lawsuits being filed and settlement money on the table, they've been called liars, gold-diggers, and much worse. But now they're finally speaking out, giving lurid, detailed accounts of their alleged relationships with Clash and what they say are the predatory grooming methods of the man who created one of the most beloved children's characters of all time.
For the first time since the scandal emerged in the press, the three men are speaking in-depth about what they claim happened between them and Clash, recounting their version of events to The Daily Beast. Some of what they say is disturbing, and while the allegations of people who claim to be victims of sexual abuse should certainly (and always) be taken seriously, the three men have pointed out that they didn't consider themselves to be victims. Furthermore, they aren't pressing charges against Clash. So have they made their claims out of a courageous response to the "adverse psychological and emotional effects" their interactions with Clash imposed on them? Or are they playing this out in the public sphere for what their individual cases all have in common: Money?
The news started with the first accuser, a 24-year-old college student from Harrisburg, PA, Sheldon Stephens, who says he met Clash when he was 16 at a charity event, and began a sexual relationship with him sometime after that, which he says lasted, on-and-off, for about seven years.
In his interview with The Daily Beast, Stephens says that the first time he visited Clash in Manhattan, he, Clash, and Clash's driver all did crystal meth together, engaged in some foreplay, and then he had intercourse with Clash (but not the driver):
"I knew it was wrong, but I also felt like I was growing up and they were very smart about it. I can't even really explain it. I always felt it was creepy. I always felt it was wrong. But I stayed. I wasn't raped. I just told myself it was OK so I would not be constantly depressed or confused."
Prior to Stephens' allegations, Clash was not publicly out of the closet. A divorced father of a 20-year-old daughter, he made no mention of his homosexuality in his 2006 memoir My Life as a Red Furry Monster or in the 2011 critically acclaimed documentary about his life Being Elmo.
Stephens was aware of Clash's orientation, though. He admits that the two bonded emotionally, and that Clash told him he loved him. "He was mentally confused about his sexuality," Stephens says of Clash.
When Clash ended their relationship and said they could no longer speak, Stephens' first action was to write an angry letter: "I wrote him that instead of helping me out [with a modeling career], he focused on stealing my manhood. He never replied."
His next step was to contact Clash's employer, Sesame Street, instead of the police. (He says that his grandmother, a Jehovah's Witness, convinced him not to go to the police, because her religion doesn't believe in involving the authorities.)
A source close to Sesame Street says that the company responded "seriously and without delay" to Stephens' accusations. They did an internal investigation and also hired a third party to look into the claims, but couldn't find anything to prove that a sexual relationship took place when Stephens was underage. They met with Stephens twice over the summer, and he could not provide the documentation that he promised would prove he had sex with Clash when he was a minor.
In his interview with The Daily Beast, Stephens repeatedly insisted that he didn't want Clash fired from Sesame Street, nor did he want any money. If he didn't want Clash to lose his job, then why involve his employer? If he didn't want money, why go to a wealthy non-profit that relies solely upon its good reputation to sell the merchandise that keeps it afloat?
"I just wanted them to know because he works with children," said Stephens.
Representatives met with Stephens twice over the summer and a source there said that Stephens suggested, "as a resolution 'substantial monetary payment.'" After the meetings, he hired Ben Andreozzi, an attorney who specializes in sexual-abuse cases, and represented one of the victims in the Jerry Sandusky case, to handle a settlement deal.
But then the news was leaked to TMZ.
Stephens said Andreozzi told him that if there hadn't been a leak, he probably would have been able to get close to $1 million. But because of the press reports, the lawyer told him, negotiations began at $250,000 and went down from there, Stephens said.
Stephens, who had insisted that this wasn't about money (although he did have a representative ask for monetary compensation for his interview with The Daily Beast) said that he would take what was offered. "I'm going to finish school, my mom needs help paying bills, my niece is about to go into pre-school. I'm taking the money to better other people's lives and my own."
Even though he agreed to recant his allegations about having sex with Clash while he was underage, Stephens then reportedly recanted that recantation. Yet, he still thinks he's getting the settlement money that was contingent upon his denial that he was underage when he had sex with Clash. His lawyer, Andreozzi, is no longer speaking to him.