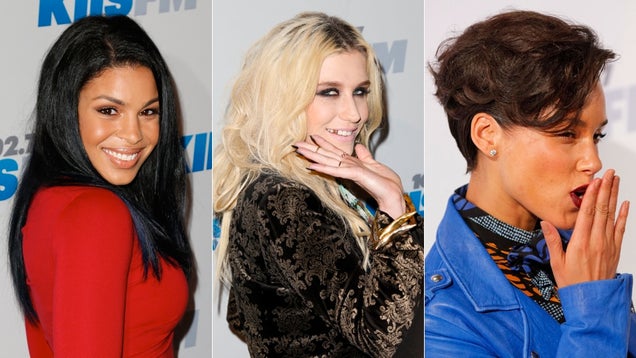 S
Last night at KIIS FM's 2012 Jingle Ball, held at the Nokia Theatre in L.A., celebrities wore leather. Leather jackets, leather skirts, leather shoes, leather boots. It was all about the leather.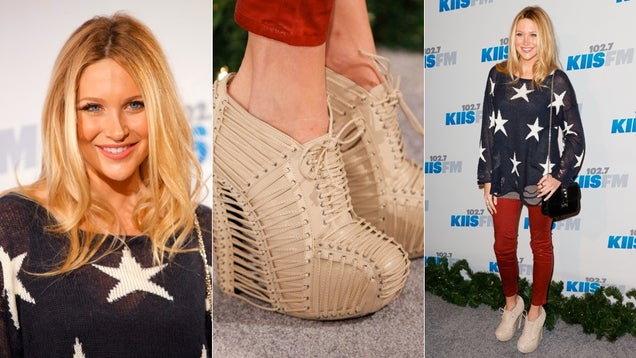 S
Betcha haven't thought about Stephanie Pratt in a while! Bet you love this patriotic getup. Bet you hate those shoes. Well, I hate those shoes.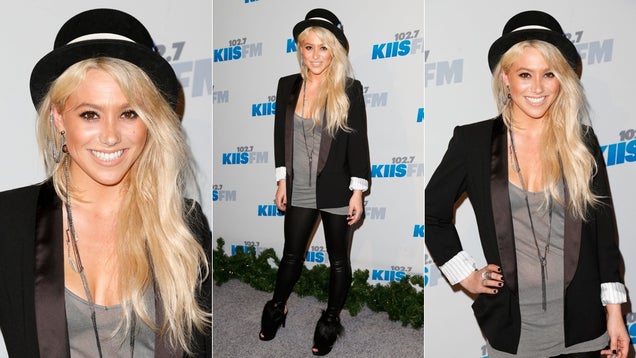 S
Singer/songwriter BC Jean is wearing something very close to what I wore a lot in junior high school (and high school): Tuxedo jacket and leggings. I never wore that hat, I swear. And my shoes had covered toes.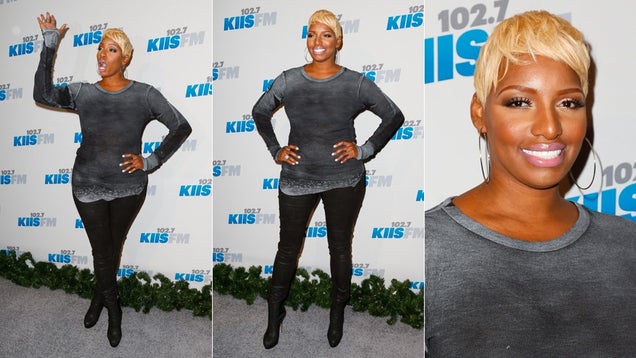 S
It's hard to tell if NeNe Leakes is wearing leather pants and leather boots or just leather boots but who can focus on the bottom part when there's so much makeup up top? The nose shading! Egads. Wow.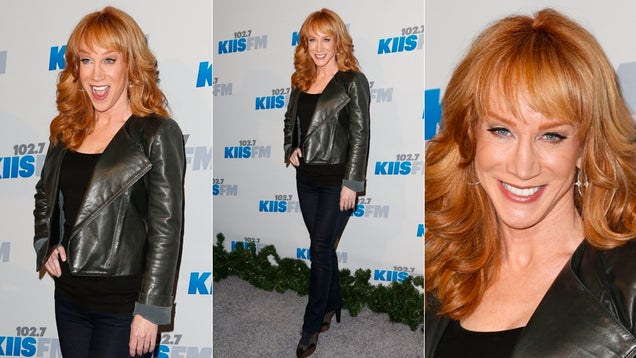 S
Black leather and that little boy's smile… Black leather with that slow southern style… A new religion that'll bring ya to your knees… Black leather, if you please. Kathy Griffin obliges.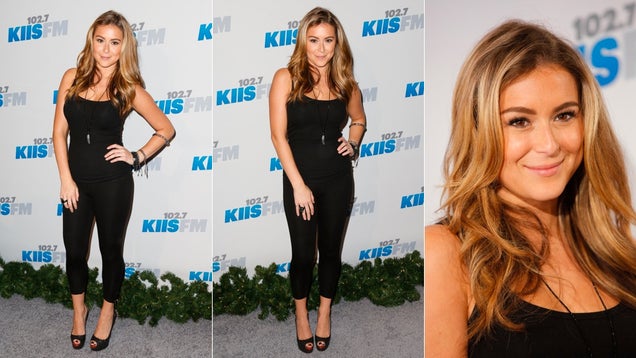 S
A lot of black on this red carpet. Here it's showcasing how Alexa Vega from Spy Kids is all grown up.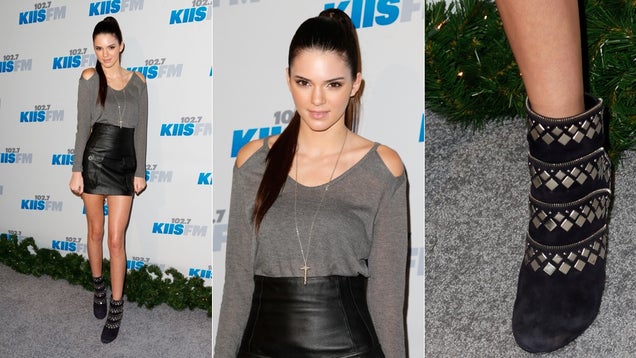 S
Leathery straight skirt, looking good on leggy Kendall Jenner.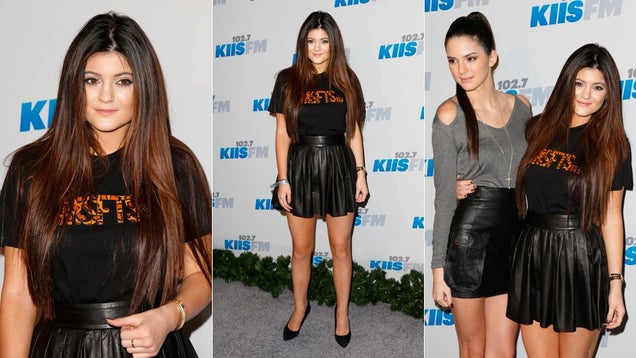 S
Leathery circle skirt for Kylie Jenner . Shiny hair on these two!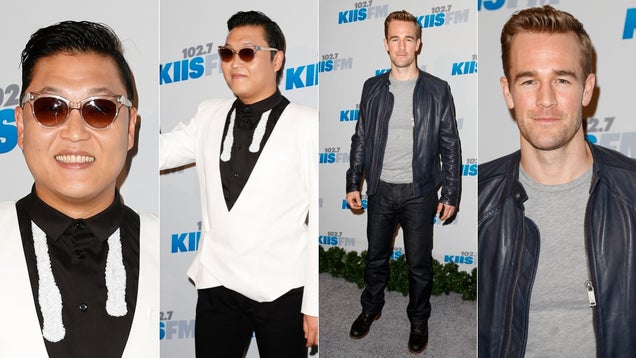 S
Leathermen: Psy, James Van Der Beek. You know, I was never a big fan of Dawson, but JVDB is hilarious on Don't Trust the B.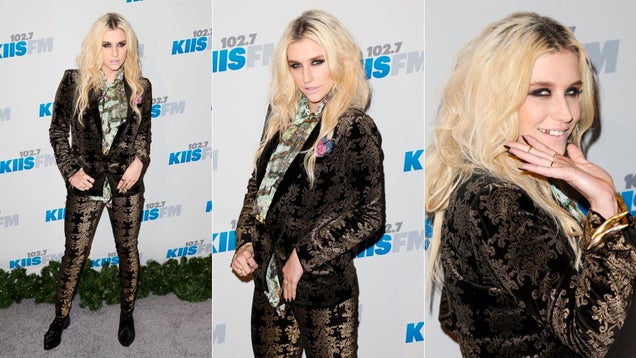 S
PETA fan Ke$ha was not wearing leather. She was wearing a suit made from funeral home curtains.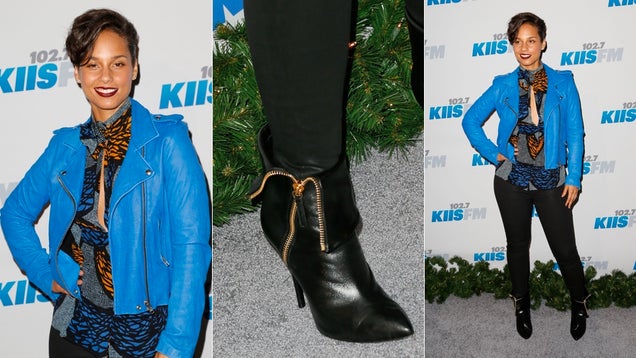 S
Cobalt leather motorcycle jacket for Alicia Keys… Nice to see something colorful, since so many folks wore so much black.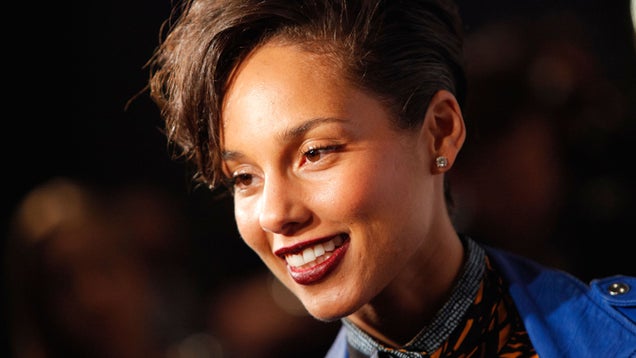 S
Wine lips y'all. Seen 'em a lot this week. Get on it.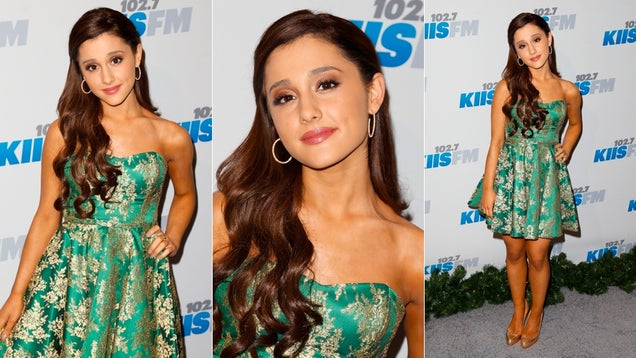 S
Singer/actress Ariana Grande, also wearing color — and one of the few dresses on this red carpet. Very cute.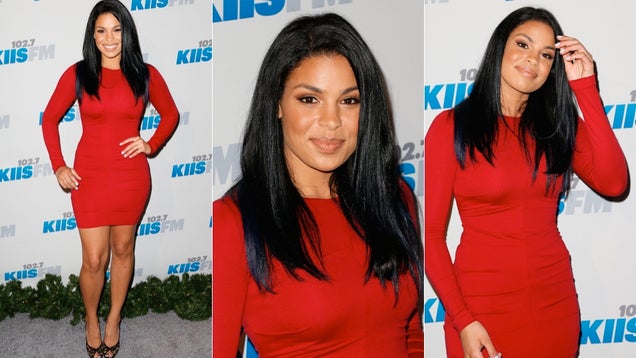 S
Best dressed: Jordin Sparks, in fire-engine stoplight wow holy crap hot hot vavavoom red.
Images via Getty.