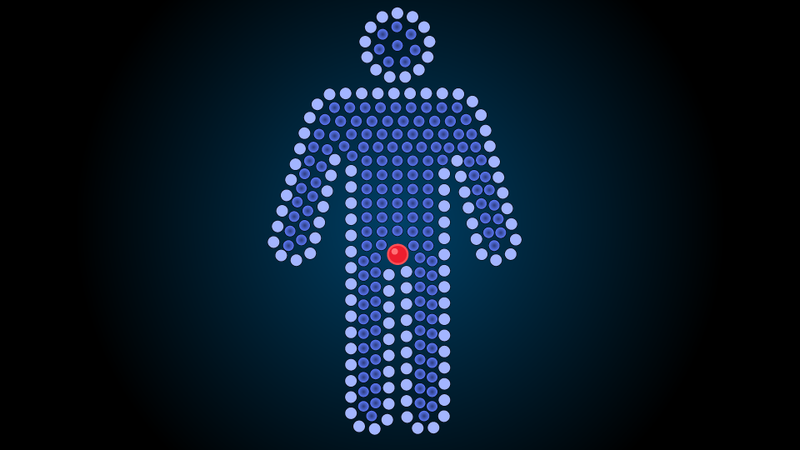 Men are dogs. Guys only want one thing. The human male evolved to be promiscuous. From Charlie Sheen to David Petraeus, our cultural landscape is littered with seemingly endless examples of men who in one way or another live down to these low expectations. Perhaps men are just hardwired to disappoint, and the sooner we all accept that grim reality, the more inured to heartbreak we'll all be. Or so the popular stereotypes tell us.

For decades, the dominant direction in popular science has been towards a dim view of male self-control. That trend may have reached its nadir a few years ago when the authors of A Natural History of Rape suggested that sexual assault was simply an evolutionary adaptation –- and one which could be best circumvented by urging women to cover up. This science (which is often misrepresented in media coverage) is reinforced by a relentless barrage of stories about philandering public figures. Men and women alike end up buying into a myth of male weakness, deploying suspicion and cynicism as a prophylaxis against the pain of betrayal.
But what if everything we think we know about men –- and boys –- is wrong? A new book suggests that our stereotypes about guys are rooted more in myth than in science. In Challenging Casanova: Beyond the Stereotype of the Promiscuous Young Male, psychology professor Andrew Smiler argues that most young men would rather have emotional and physical intimacy with one partner than rack up a slough of numbers on the bedpost.
If there's one mistake we consistently make about men, Smiler argues, it's that they aspire to be "Casanovas" (promiscuous men, after Giacomo Casanova, the 18th century Venetian womanizer who documented sleeping with 116 over a period of 40 years.) Whether motivated by a hunger for status in the eyes of other men, or driven by the (supposed) evolutionary imperative to spread their seed, most men want one thing -– but never with just one person. So goes the myth.
Smiler cites the findings of the International Sexuality Description Project which found that when asked about what they'd like to have happen in the next month, 25% of young men wanted to have two or more sexual partners in that time frame –- something that only 5% of young women admitted to wanting. The researchers themselves, he notes, focused on the obvious takeaway: men are statistically more likely to admit to wanting multiple sexual partners than women. Smiler points out, however, that the researchers downplayed the more significant conclusion: 75% of young men, despite the cultural pressures towards heterosexual male promiscuity, wanted only one (or zero) partners in the upcoming month.
In Challenging Casanova, Smiler notes that heterosexual young men tend to fall into three categories: a small percentage of "players" with a high number of sexual partners; an equally small percentage of young (almost always devoutly religious) dudes who are determined to remain abstinent until marriage, and a much larger third group whom he argues want to follow "a reasonably traditional, romantic approach to dating." Even when they're "hooking up" (a practice that is neither as novel nor as ubiquitous as wistful and censorious aging pundits imagine) these guys are engaging in the gateway behavior into what they hope will be a relationship.