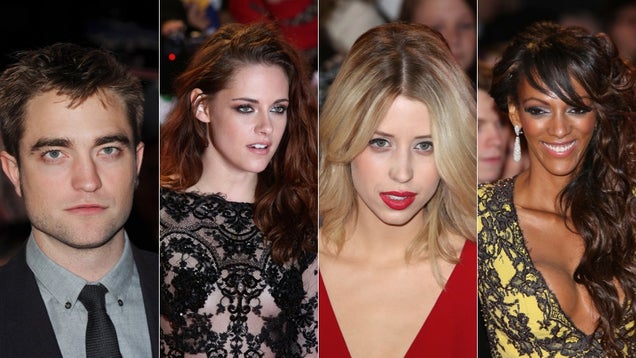 S
The UK premiere of Breaking Hymen Part 2: Vagina Dentata's Revenge featured a cavalcade of British stars in awful oufits, as well as Kristen Stewart in yet another sheer Zuhair Murad number.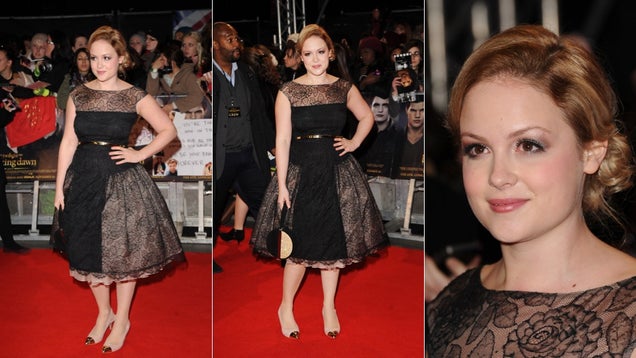 S
Love this swingly retro frock on actress Kimberley Nixon.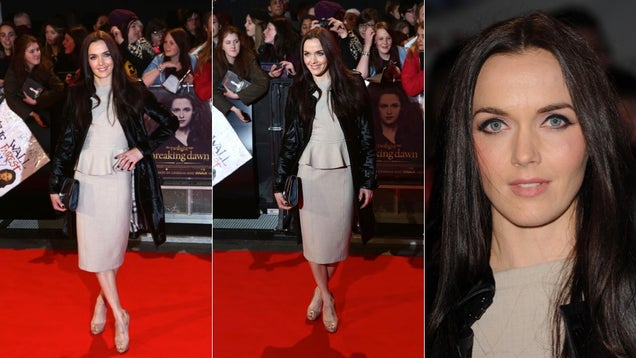 S
British track cyclist Victoria Pendleton keeps things classy.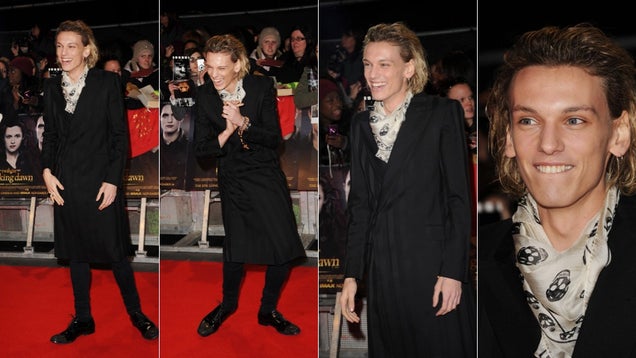 S
Actor Jamie Campbell Bower seems to be having lots of fun.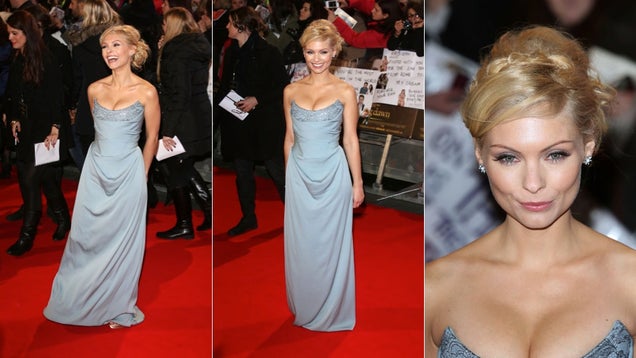 S
Is this a very formal event? Actress MyAnna Buring thinks so.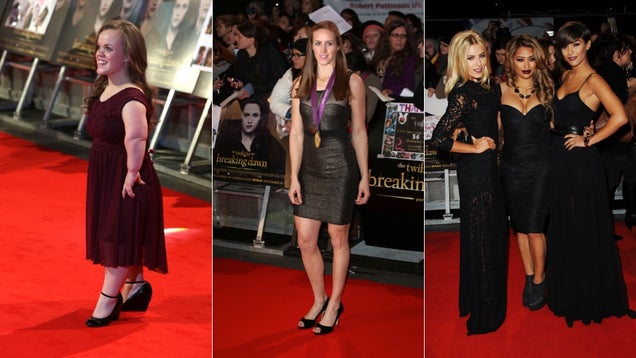 S
Easy-peasy dresses: Paralympian powerhouse swimmer Ellie Simmonds; Olympic judo silver medalist Gemma Gibbons; the pretty pin-up gals of The Saturdays.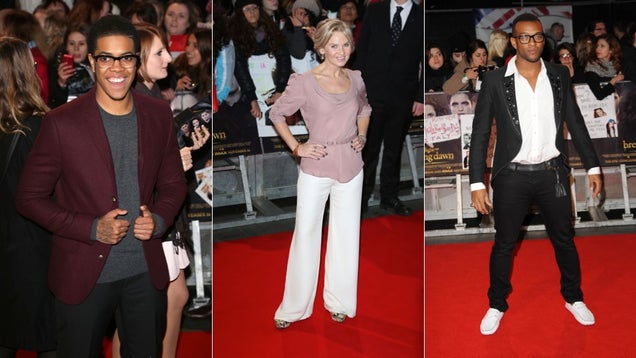 S
Quick! Guess which one of these people is named Chipmunk.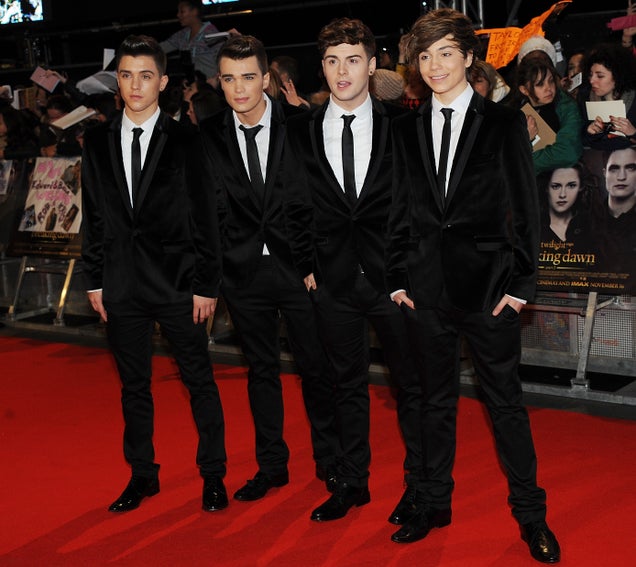 S
Parents, these eyebrows are coming for your daughters. X Factor finalists Jamie Hamblett, George Shelley, Josh Cuthbert and Jaymi Hensley of Union J.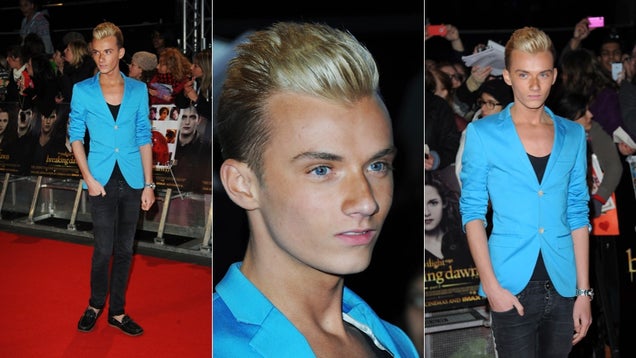 S
What manner of elf is this? What magic might Harry Derbridge be able to concoct? (BTW, is The Only Way Is Essex any good?)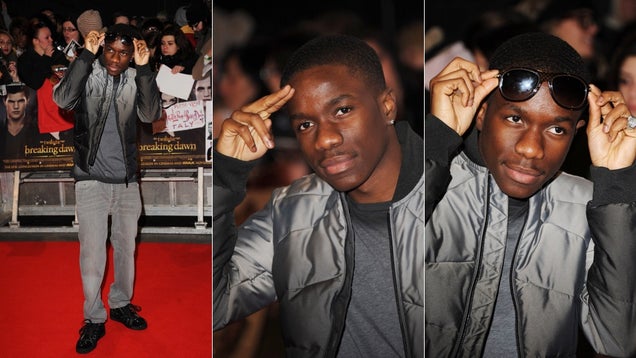 S
Getty Images claims this is Tinie Tempah. Big fan of his lesser-known brother Small Seitan.
Others claim this is Tinchy Stryder? I have no idea what any of these words mean.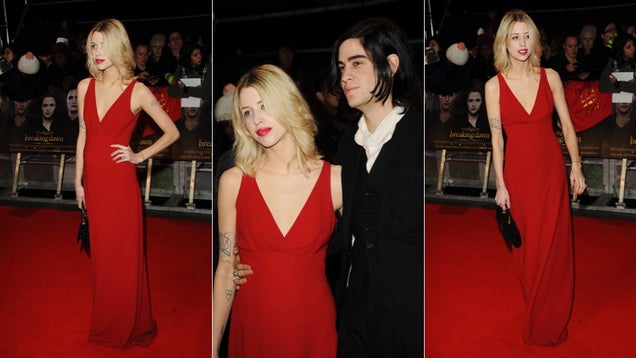 S
Peaches Geldof looks great in red.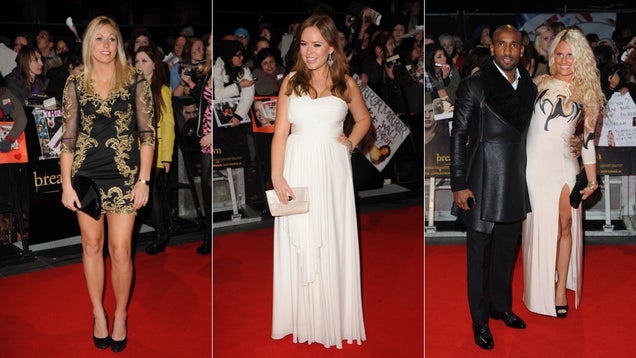 S
Here's where things take a turn for the worse… Some kind of brocade pillowcase with sleeves, a summery white gown for November in London… and as for the lady on the arm of "Love Rat" footballer Jermain Defoe, that shit over there is straight up Tackée Harry.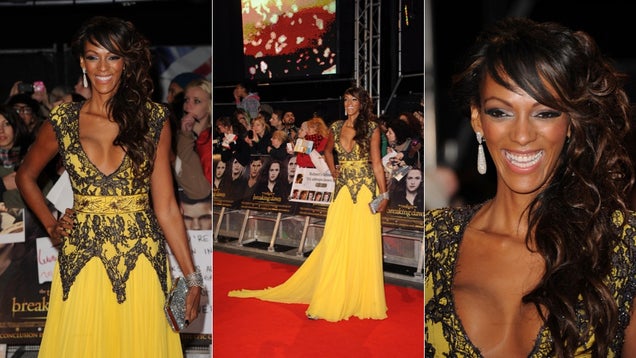 S
Judi Shekoni has a couple of things she wants to show you.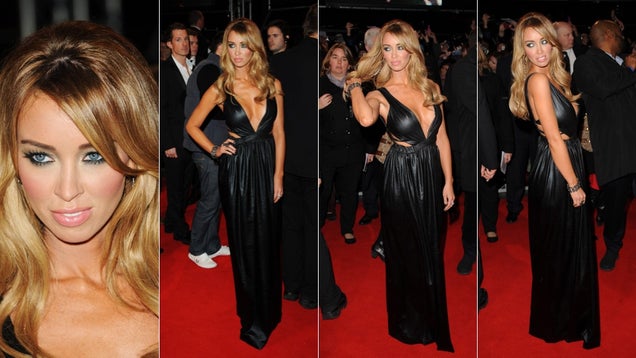 S
Lauren Pope was named "world's sexiest DJ" by a magazine titled Nuts. Cough.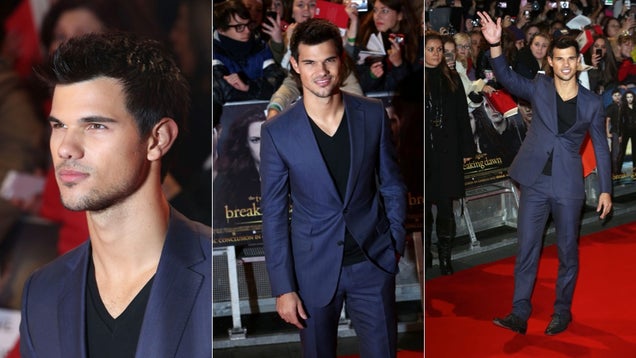 S
Poor Taylor Lautner. Is it just me or does a certain kind of wistful sadness waft off of this kid these days, like maybe he knows he's peaked? But Dodai, you say. You used to love him! Exactly, I say. Exactly.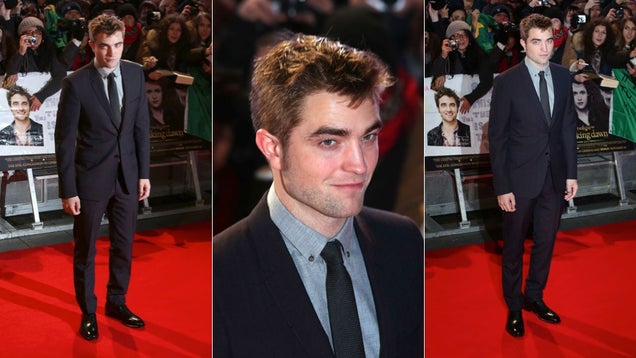 S
Mildly amused but basically over it.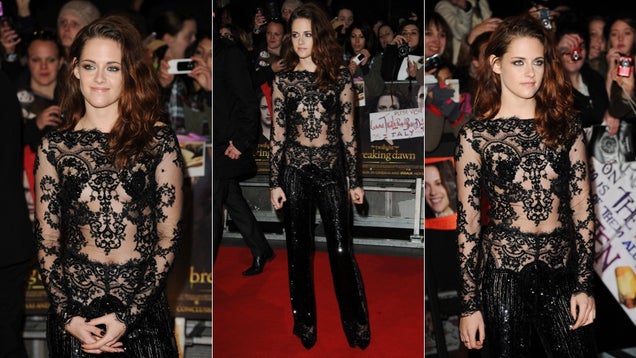 S
Of course you have to save the best for last. After wowing crowds in the US with a see-through gown, here is the other Ms. Stewart, continuing her Global Tour de Nudité. Braless, sheer jumpsuit, drenched in Eau de IDGAF.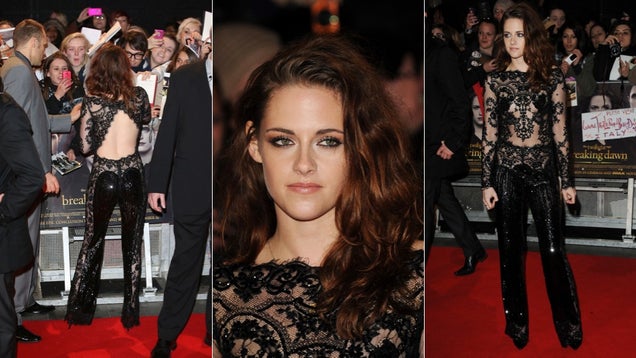 S
Click to enlarge if you can't see what's going on here, because it's basically lace with sequin modesty panels to cover the ladybits. Which is not to say that it doesn't look good… She looks amazing. It's just, in the wake of the car macking scandal, it's so gangster. She's not hiding or covering up anything, or playing a demure virginal ingenue. This right here is a Tupac outfit. All eyez on me.
Images via Getty.