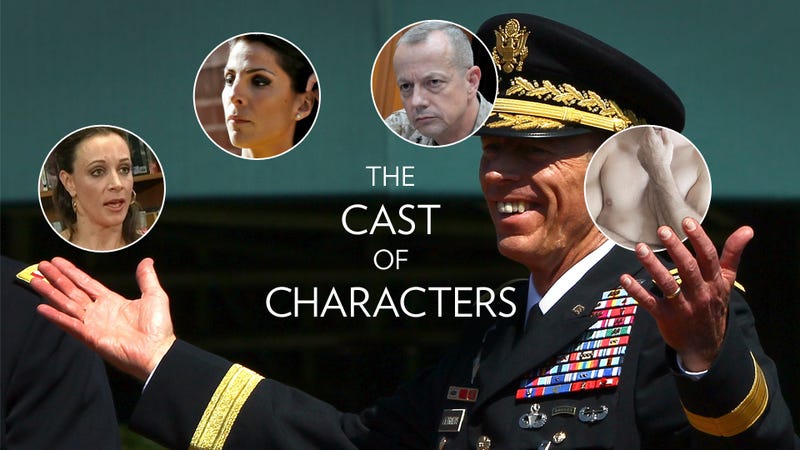 Twenty to thirty thousand emails, shirtless photos, illicit sex ("under" a desk, no less): are we sure the Petraeus scandal isn't actually a viral marketing campaign for the next season of Gossip Girl? If you haven't been paying attention to the still-developing drama (we're expecting a secret pregnancy to break this afternoon, followed by a covered-up drug overdose), today is probably a good time to start: catch up with our handy explainer.
The Cast of Characters
---
David Petraeus: the beloved "military intellectual" who resigned as director of the CIA last Friday, citing "extremely poor judgment by engaging in an extramarital affair." Increasingly looking like the sanest person in this tangled web, which isn't saying much. Married with children.