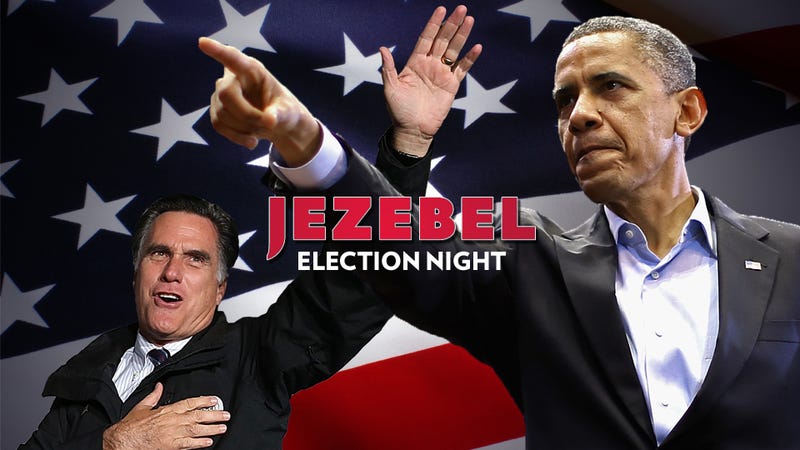 Ladies and gentlemen, it's here. Election night. Hopefully you voted. Hopefully your ballot is being counted. And hopefully, tonight, we'll knew who won the 2012 Presidential Election.
Is your head spinning? Are you in a daze? I'm quivering with anxiety and just five minutes ago typed "erection night" accidentally. I'm hoping my ballot actually got scanned (I didn't see it go into the machine with my own eyes) and I'm worried somewhat that my favorite astrologer Susan Miller is predicting that there may be unexpected results: maybe someone will win the popular vote, and someone else will win the electoral college? (Mercury went retrograde today at 7pm.) But! Nate Silver crunched the numbers and as of right now, he claims there's a 90% chance that Obama will win.
Meanwhile, we're monitoring Twitter (which might crash), blogs, TV networks and phone calls from Mom to bring you the very latest in election night news. Keep checking back, and also let us know how you're spending election night: Are you drinking? Are you watching TV? What channel are you watching? Are you scared? Excited? Exhausted??? I'll be updating and adding news below.
11:25pm
DONE DEAL GUYS. Thanks for hanging out!