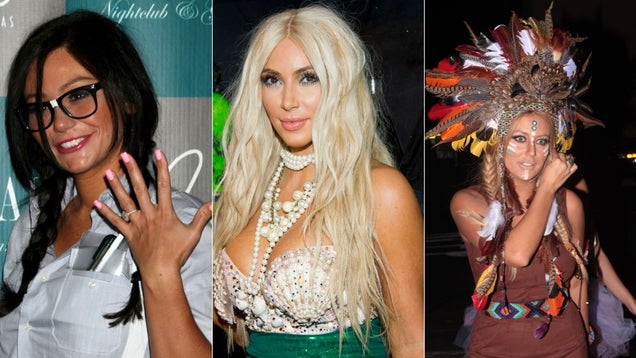 S
Across the country this past weekend, celebs got all dressed up for Halloween. Some costumes were cute, some costumes were funny, some costumes were a total embarrassment.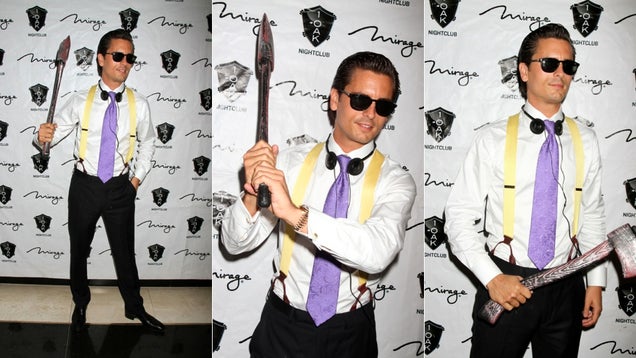 S
Scott "American Psycho" Disick didn't wear a costume to this event in Las Vegas. Weird. That's a real axe, right?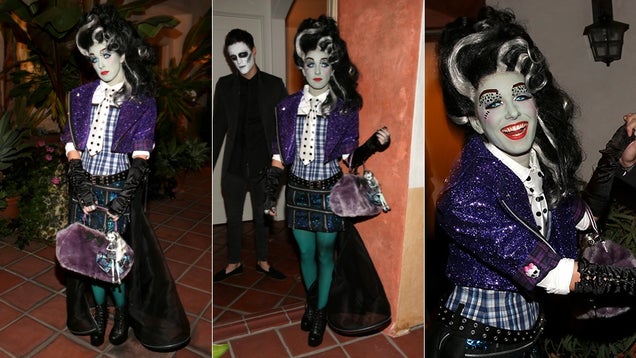 S
Los Angeles: 90210's Shenae Grimes dressed as Monster High's Frankie Stein. Pretty awesome hair and makeup.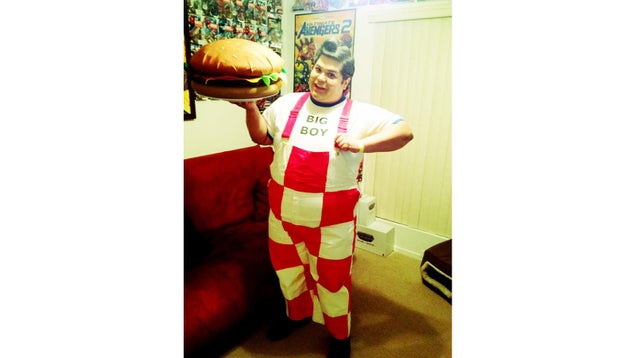 S
Love love love Harvey Guillen — who was Alistair on Huge — as Big Boy, as seen on his Twitter and Facebook.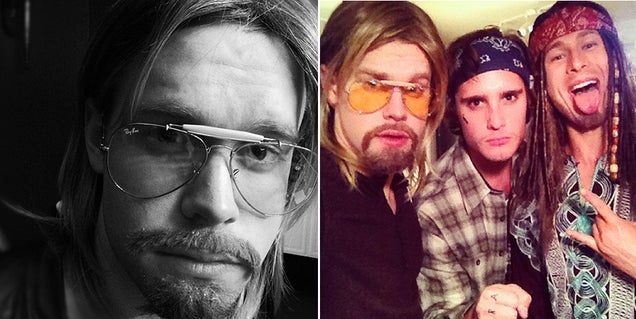 S
Glee's Chord Overstreet went as Brad Pitt in the Chanel No. 5 commercial — genius. He looks perfect. That first photo was shot by costar Harry Shum and posted on his Instagram; the other one is from Chord's Instagram.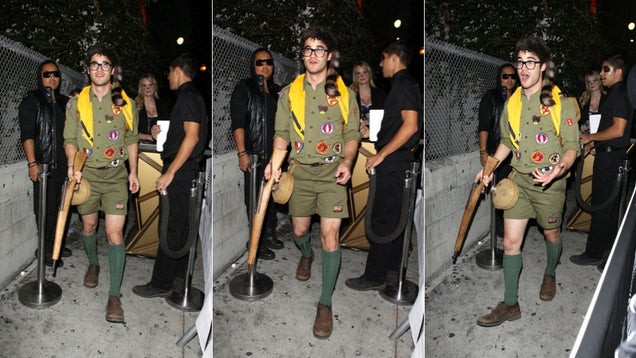 S
Hollywood: Glee's Darren Criss , totally adorable as Sam Shakusky from Moonrise Kingdom. Another great idea.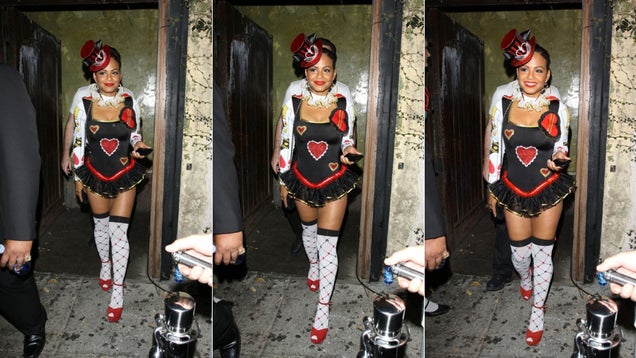 S
Los Angeles: Christina Milian was the Queen of Hearts. Did Lewis Carroll write about her having thigh-high stockings?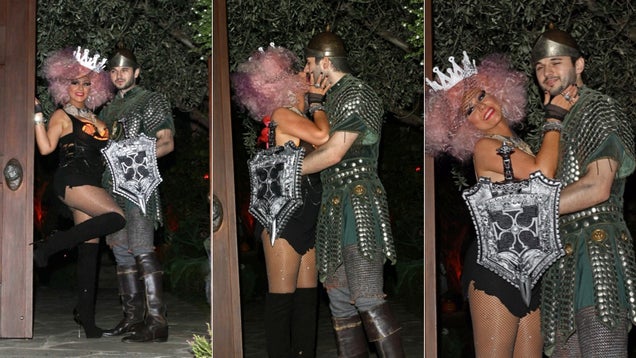 S
Beverly Hills: Queen Christina Aguilera kissed her knight in shining armor, Matthew Rutler.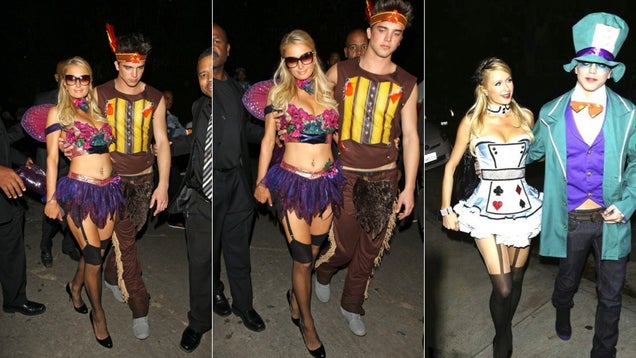 S
Saturday night in Los Angeles Paris Hilton went as the Essence of Slutoween™, aka unidentifiable skimpily dressed fairy. Boyfriend and successful male model River Viiperi went as culturally insensitive. Friday night Paris and River were Alice and the Mad Hatter. Shoulda stuck with that, kids.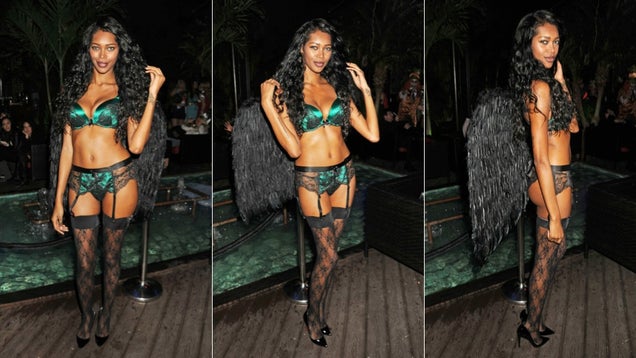 S
Model Jessica White hosted a "Halloween Lingerie Party" in New York, which sounds like an invitation for body-shaming and sexual harassment. Anyway, it's a costume if you add wings, right?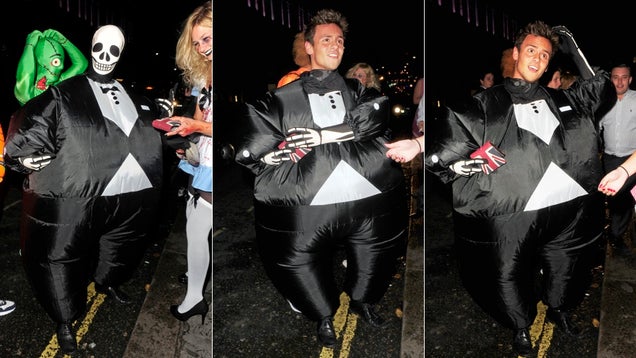 S
In London, Olympic diver Tom Daly decided to be a rotund skeleton? Wearing a tuxedo? Or something? Maybe he is sick of folks looking at his abs.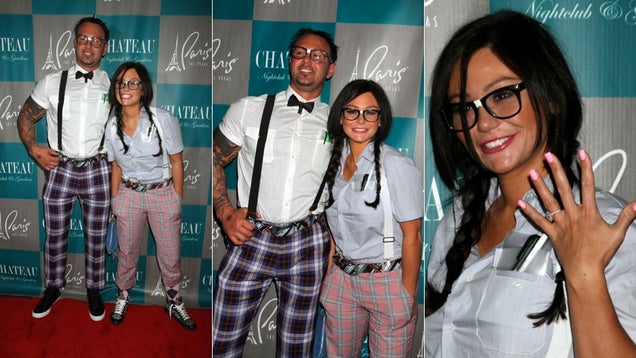 S
Jenni "JWoww" Farley and Roger Matthews were '80s nerds at a bash in Las Vegas. But ditch the pocket protector and the tape on the glasses, and her "costume" is a fairly hip ensemble.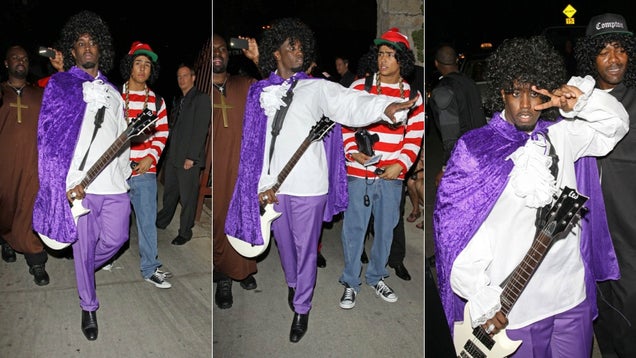 S
Diddy as Prince, leaving the Playboy Mansion Halloween party. And can you spot Eazy-E?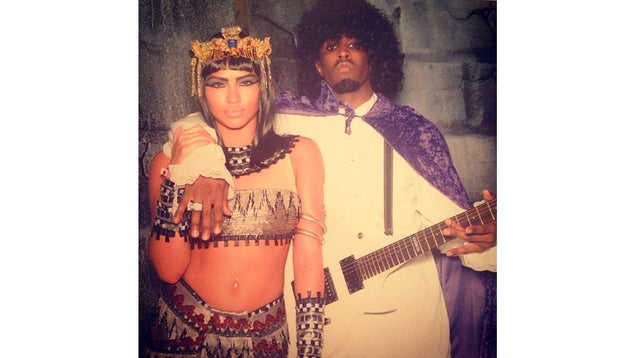 S
Cassie posted a picture of herself as sexy Cleopatria with boyfriend Diddy on Instagram.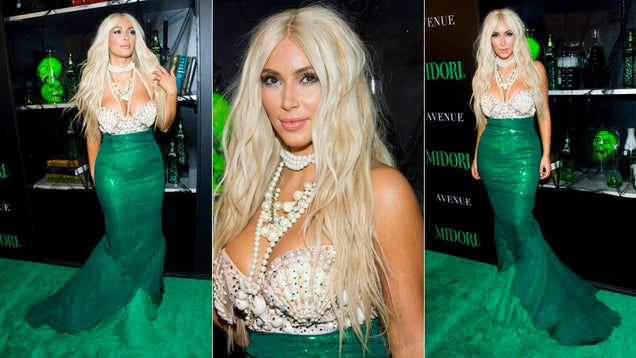 S
Kim Kardashian was a mermaid at the 2nd Annual Midori Green Halloween Party in New York. Apparently her wig cost $2,000. Seems absurd, but then again, this is KK. (How is her top staying up?)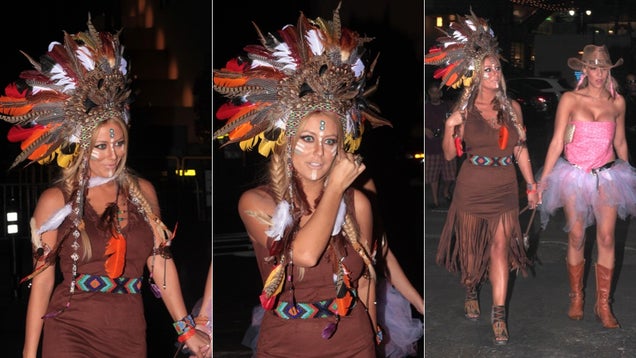 S
Aubrey O'Day wins the Cultural Insensitivity Award, and her friend Hooker Cowgirl Fairy gets a Special Mention in the Essence of Slutoween™ category.
Images via Getty, Pacific Coast News Online, AP and WENN.