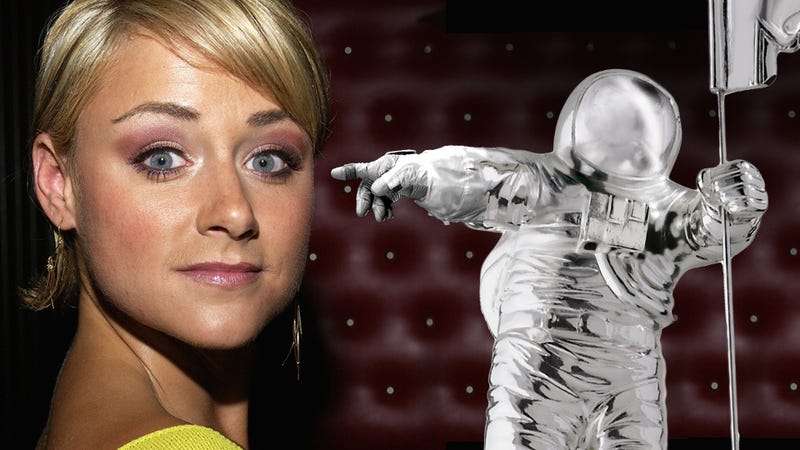 MTV has reached an out-of-court settlement on a lawsuit brought by Tonya Cooley, who alleged that she was raped by her Real World/Road Rules Challenge: The Ruins castmates while producers watched and kept the cameras rolling. Details of the settlement have not been made public, but earlier this year MTV's parent company, Viacom, responded to Cooley's complaint by saying, "[Cooley] failed to avoid the injuries of which she complains. [She] was frequently intoxicated, rowdy, combative, flirtatious and on multiple occasions intentionally exposed her bare breasts and genitalia to other contestants." So they don't deny that a sexual assault happened; rather, she had it coming.
Cooley was originally a castmate on The Real World: Chicago, which aired in 2002. Before being cast on the show, she had been a foster child who had never found a permanent home before eventually aging out of the system. Having appeared on over a dozen different reality shows between 2002 and 2009, Cooley was one of the first people to create a career out of reality television, which has effectively ended after her stint on The Ruins, where the alleged rape occurred.
In the complaint filed on October 27, 2011—which names MTV, Bunim-Murray Productions, and The Challenge castmates Kenneth Santucci and Evan Starkman—Cooley alleged she was a victim of sexual harassment, discrimination, wrongful termination, and sexual battery. According to the complaint, Santucci and Starkman "took another male participant's toothbrush and rubbed the toothbrush around [Cooley]'s genitals, including rubbing her labia and inserting the toothbrush into plaintiff's vagina" while she was passed out drunk. She says that producers were aware of what happened and more than likely watched it on monitors while it was going on. But they did not stop it, nor did they reprimand Santucci or Starkman. They did, however, replace the toothbrush. They never informed Cooley of what happened. She reportedly learned about the incident after the fact from other female cast members.