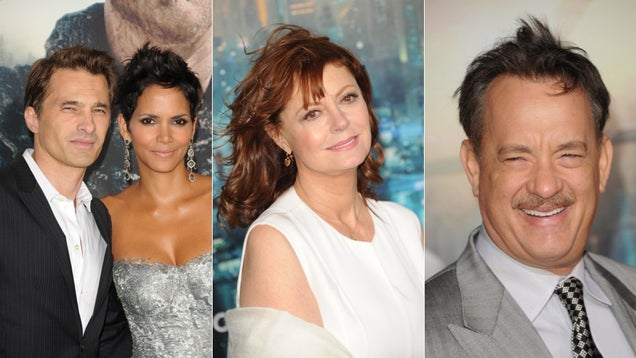 S
It was breezy last night in Los Angeles, and the stars were windswept on the red black carpet at the premiere of Cloud Atlas. What did celebs wear? Dazzling dresses, chic pants and perky polka-dot stockings.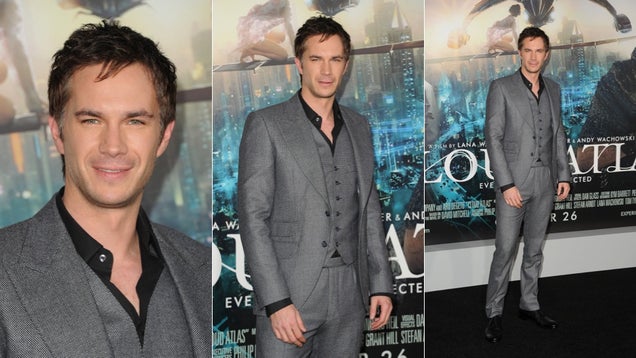 S
James D'Arcy, you are handsome, and it's cool that you chose a three-piece suit, but that tiny gap between the bottom of the vest and the waistband of the trousers is killing me. That shit ain't right.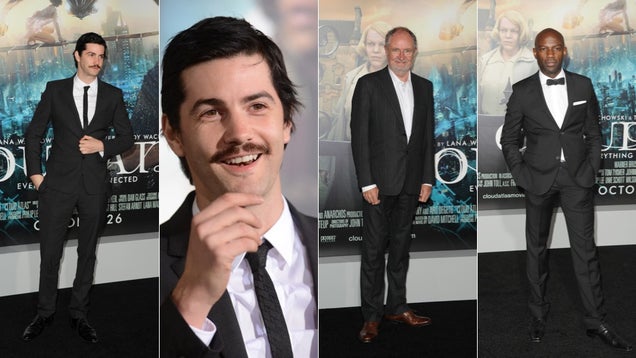 S
Men at werq: Jim Sturgess, Jim Broadbent, David Gyasi.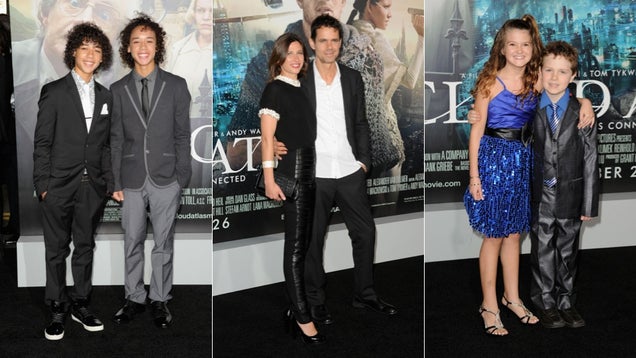 S
Matchy matchy twosomes: Actors Cody Lee and Brody Lee; Marie Steinmann and director Tom Tykwer; actors Raevan Lee Hanan and Korbyn Hawk Hanan.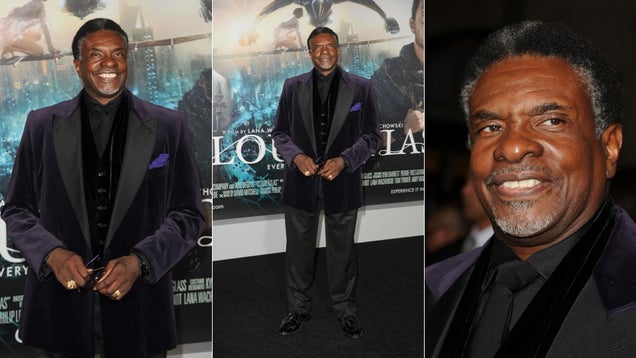 S
Keith David, who has been in everything, including Platoon, Clockers and Crash, is a Julliard graduate and wearing the crap out of that velvet jacket.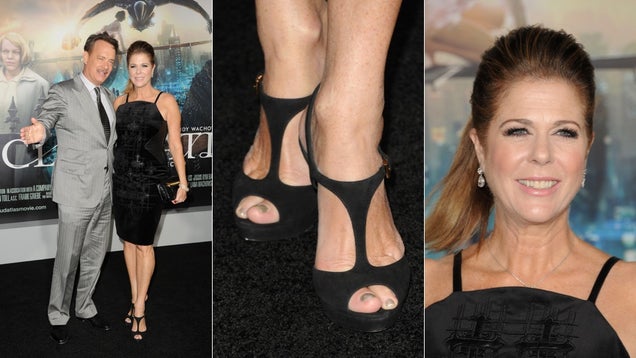 S
Tom Hanks and Rita Wilson have been married for twenty-four years, which is 168 Hollywood years (if you multiply by seven). Dig her shoes.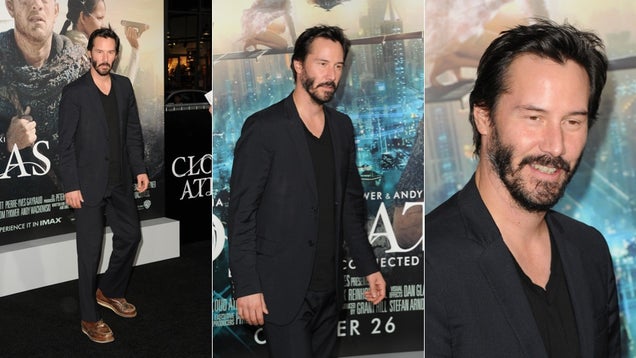 S
Does anyone ever go up to Keanu Reeves, aka Ted Theodore Logan, and whisper, "Strange things are afoot at the Circle K"?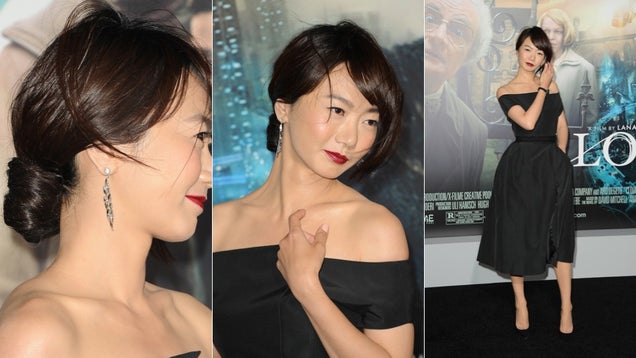 S
Luminous skin, vivid lip color, shiny hair, cool chignon, elegant dress: Actress Doona Bae earns an A+.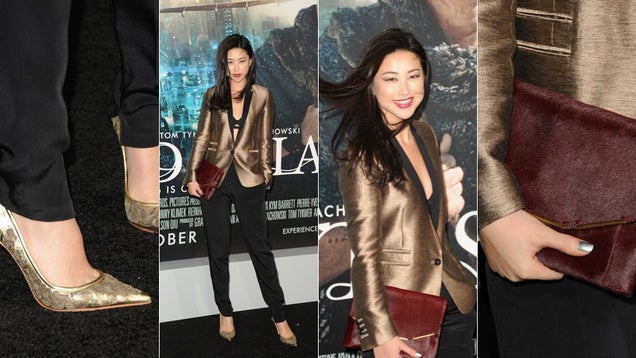 S
Dresses are a staple on the red carpet, but a metallic jacket with cool skinny trousers looks so sharp. And the nails! And the oxblood clutch! Zhu Zhu also scores very very high.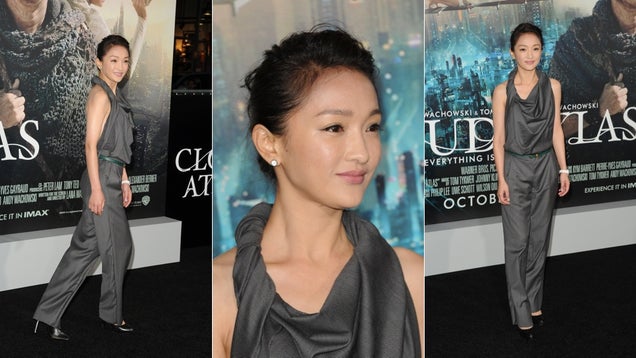 S
It's unclear what kind of components make up Xun Zhou's ensemble. A top and trousers? A jumpsuit? It's also maybe not the most figure-flattering thing in the world. But the rolled neck and the green belt and the suggestion of backlessness… It's fascinating, fresh, new, different.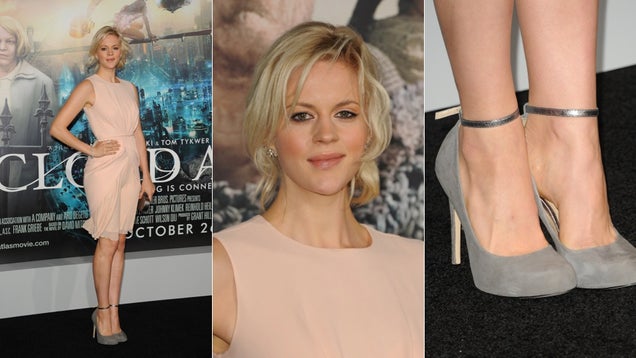 S
Love actress Georgia King's shoes and peachy keen dress.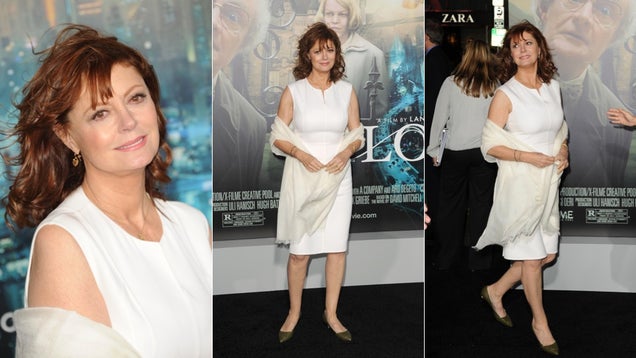 S
Can someone get a herd of scientists on the phone, and find out how it's possible that Susan Sarandon is getting more gorgeous by the minute? Earlier in the week she was jaw-dropping in black, now she's awe-inspiring in white.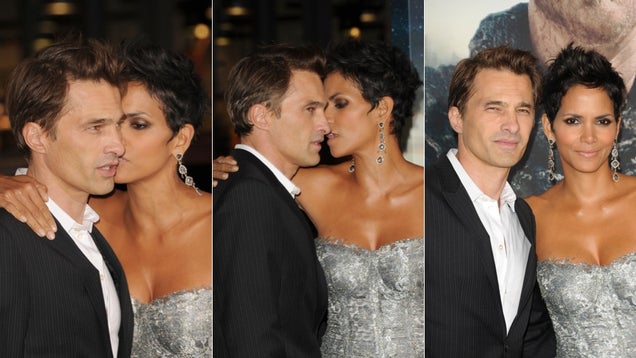 S
So… Olivier Martinez and Halle Berry. Um. Just gonna put this out there: I am fairly sure I would pay money to watch these two have sex. Sorry not sorry.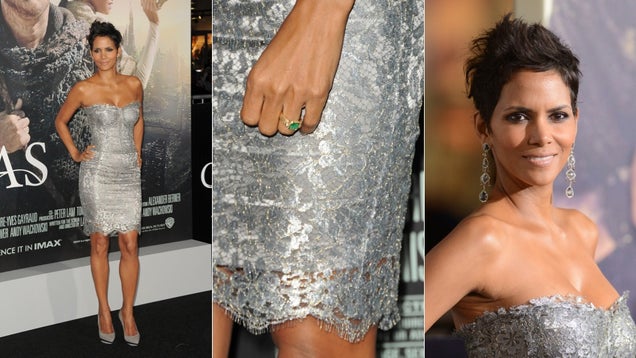 S
Jesucristo, for the love of Freya's boar. This woman is unbelievable. Skin, hair, dress, everything works. ♥∞!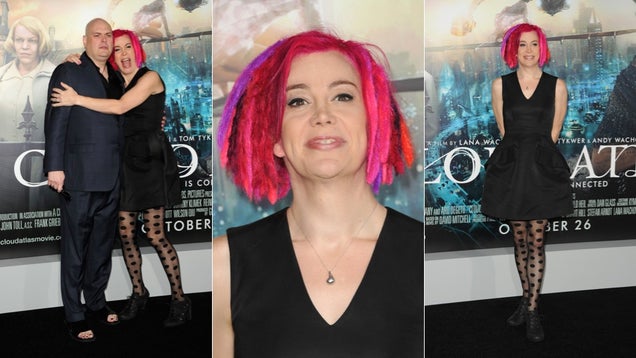 S
Wait! One more: Polka-dot stockings! Director Lana Wachowski looks so so happy. Did you see her speech?
Images via Getty.