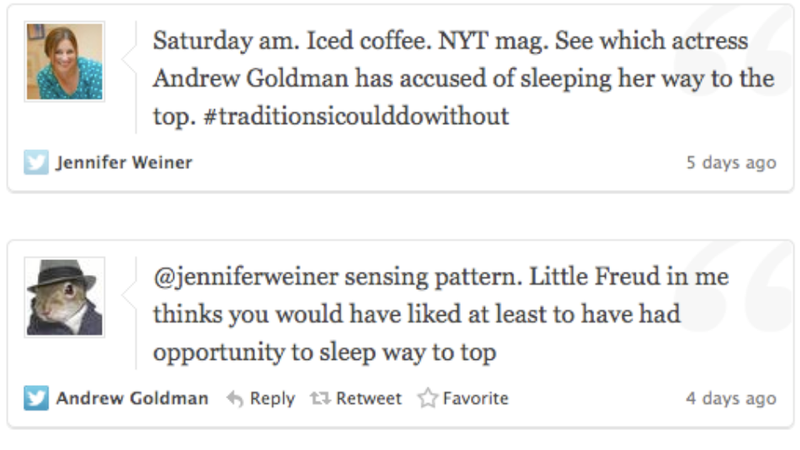 Andrew Goldman will not be asking any women if they slept their way to the top for at least one month.
"In light of his recent comments on Twitter, Andrew will not be contributing the Talk column to the Magazine for four weeks, beginning Oct. 28. He'll be back with the column after that,‪‪" Times Magazine editor Hugo Lindgren told the New York Observer through a spokesperson.
Times public editor Margaret Sullivan, who initially called Goldman out for some of his work but mostly for getting into a Twitter argument with Jennifer Weiner, has also reinforced the paper's social media guidelines. They are basically "don't be a dick."