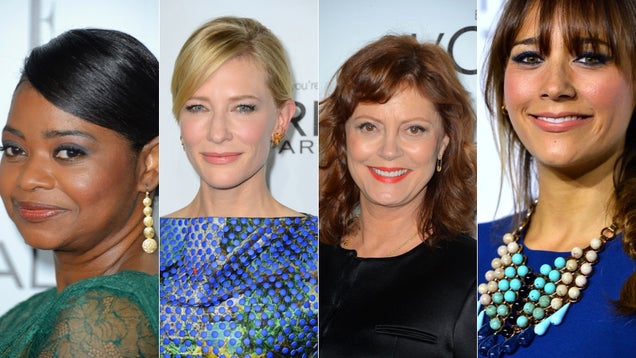 S
Last night was Elle's 19th Annual Women In Hollywood Celebration, held at the Four Seasons Hotel in Beverly Hills, California, and celebs dressed up to steal the spotlight: Some wore vivid blues; others donned crisp whites; Lea Michele chose see-through netting.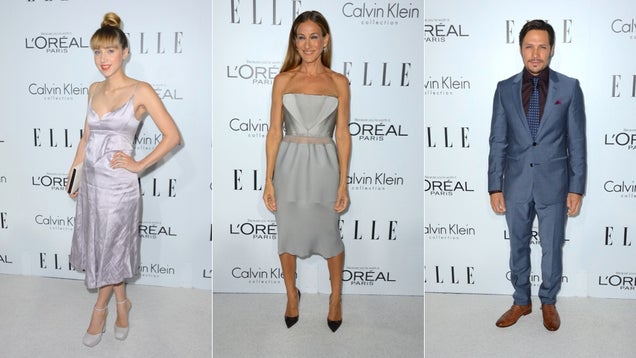 S
Shiny happy silvery people: Zoe Kazan needs to stand in front of a steam tray. Sarah Jessica Parker's dress is vaguely vaginal. Nick Wechsler is hottt on Revenge, and some of us remember when he was on Roswell, but he looks uncomfortable as hell in this get-up. Take it off? Maybe?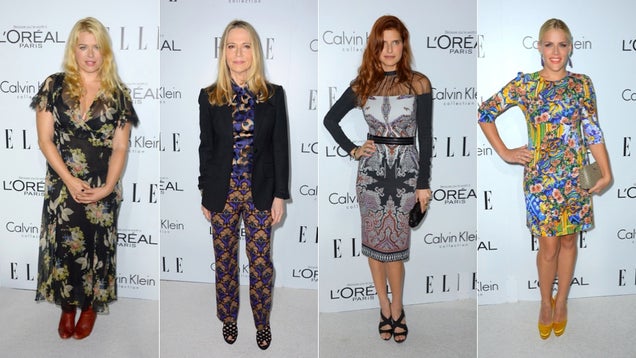 S
Patterns! Here are a bunch of busybodies: Amanda de Cadenet's wispy floral dress gets weighed down by heavy boots. Peggy Lipton, aka Rashida Jones's mom, mixes and matches like a pro. (Although perhaps the shoes should have been cute silvery oxfords.) Lake Bell's vortex of power is below the belt. And Busy Phillips makes a busy dress look cute.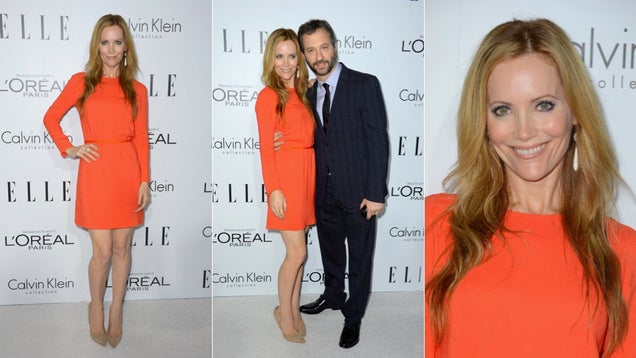 S
Deliciously juicy in orange: Leslie Mann.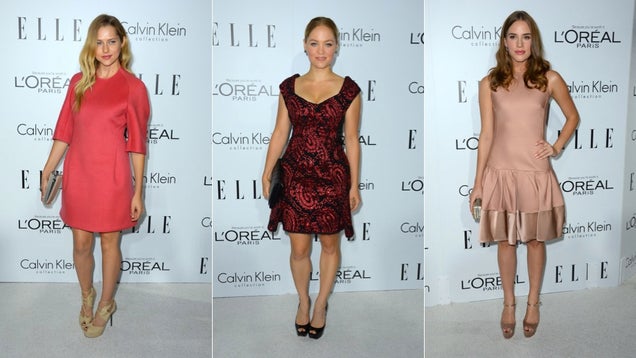 S
A pretty rosy frock on Teresa Palmer. The swirls on Erika Christensen's dress remind me of Dracula's wallpaper. And a petal-soft shade on Christa B. Allen is nice but not very exciting.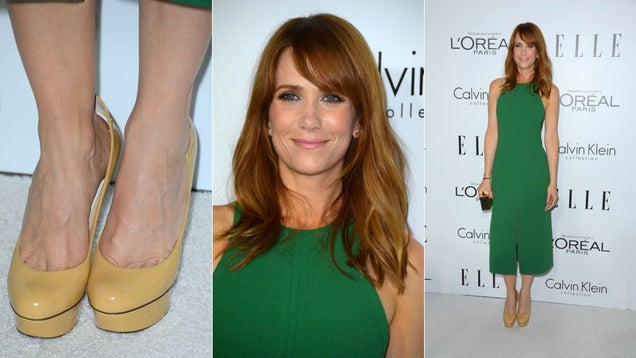 S
Green is good: Kristen Wiig.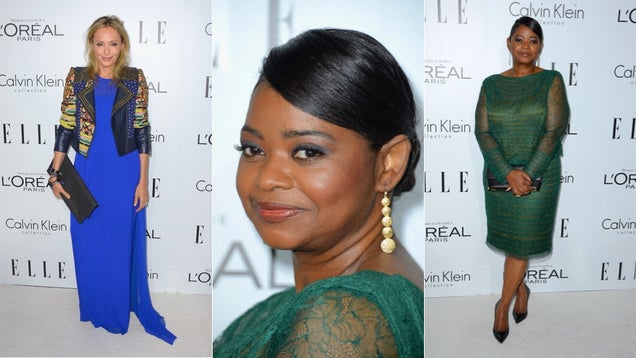 S
Cobalt blue on Lubov Azria; green lace on Octavia Spencer.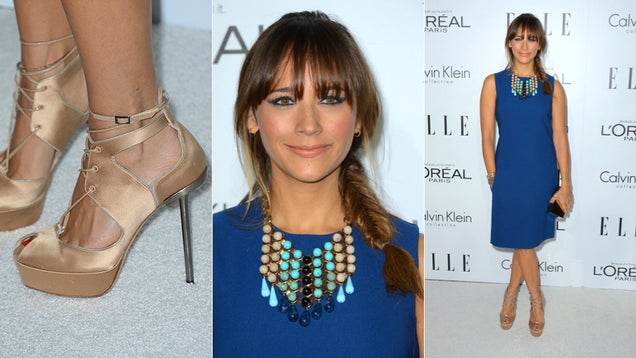 S
A lot of folks wore blue. Rashida Jones accessorized with killer heels, a gorgeous necklace and a fishtail braid.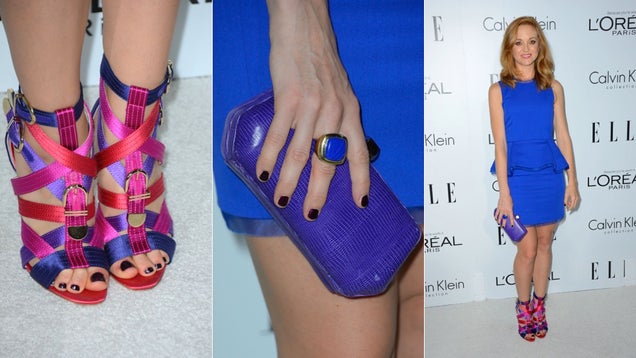 S
Jayma Mays opted for bright blue and complicated bondage shoes. You can see the pain. Wince.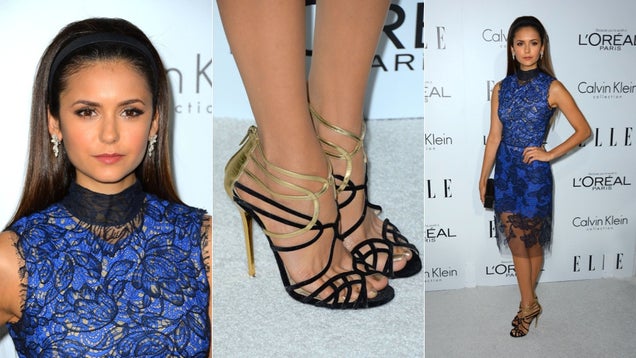 S
Nina Dobrev chose blue with lace. Awful neckline, awesome shoes.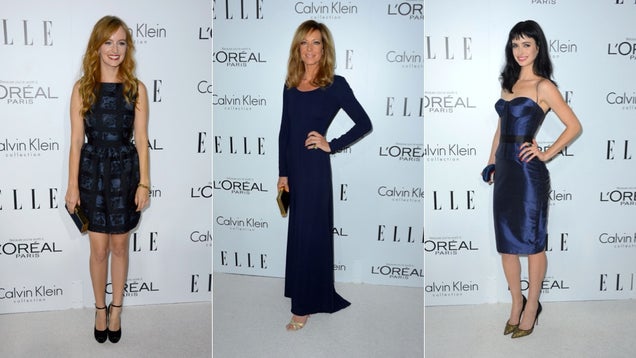 S
Deep blues: Ahna O'Reilly, BAMF Allison Janney, Krysten Ritter.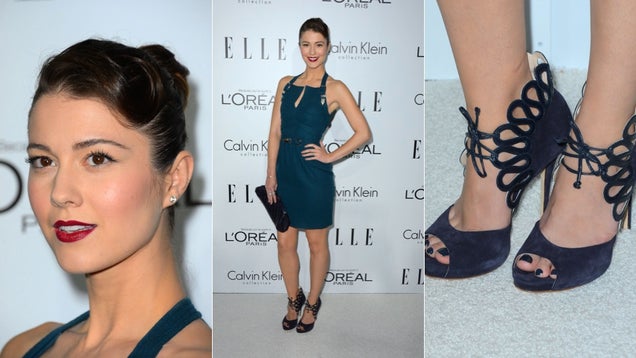 S
Mary Elizabeth Winstead rocked it from head to toe: Elegant updo, eye-catching shoes, perfect pedicure.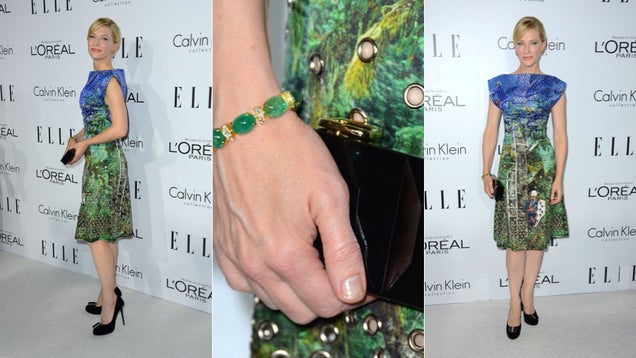 S
In green and blue, Cate Blanchett can do no wrong.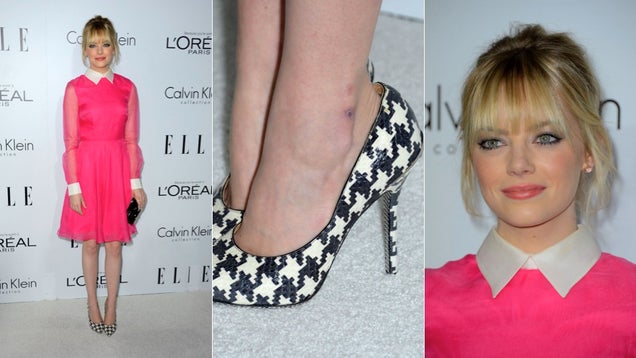 S
Oh! This is my favorite of the bunch. Emma Stone's bright pink set off by black and white for a swingy Sixties vibe. Cute, fun, young, fresh, fashionable, daring, unique, fabulous.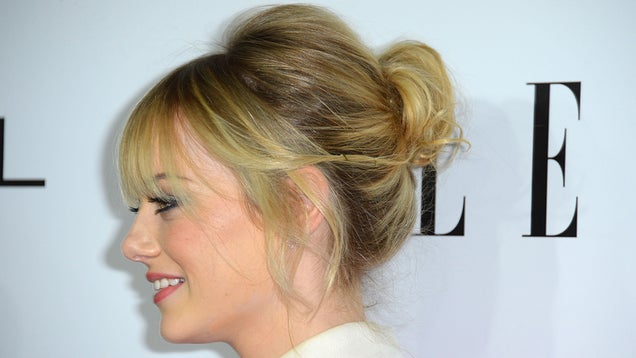 S
And the hair! Teased to please.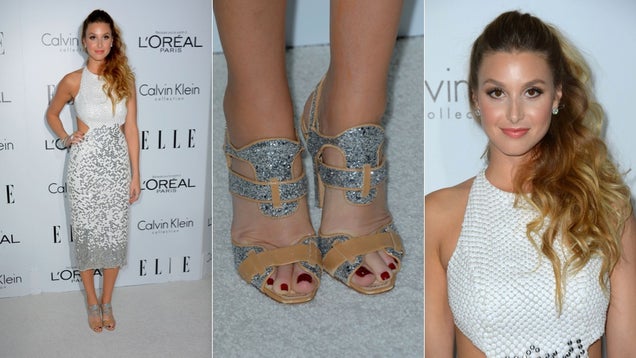 S
We are now entering the cream/white/pale-hued section of our program. Whitney Port should look edgy in a snakeskin husk and glittery pumps but instead something about it is very "waiting for her order at Panda Express in the mall."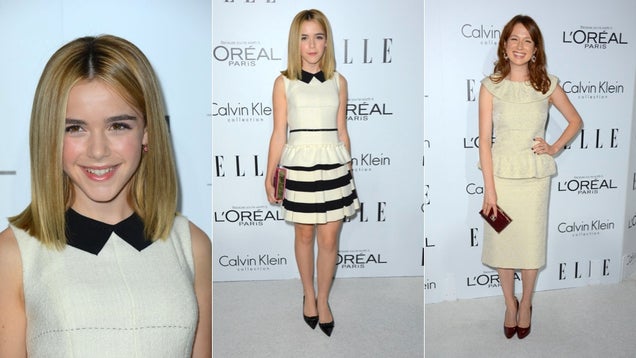 S
Cream-colored high-necked ladylike dresses with peplums look great on Kiernan Shipka and Ellie Kemper.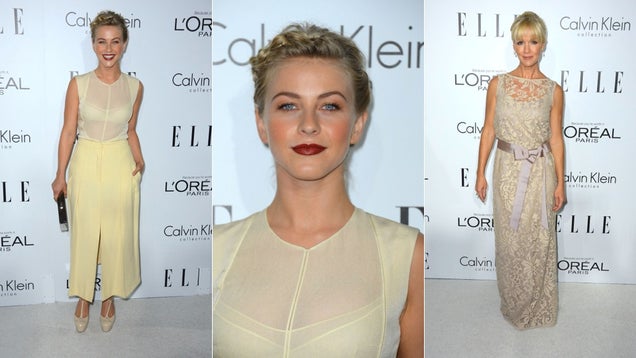 S
Over in eggshell/ecru land: Julianne Hough's ensemble is not terribly flattering, but her gorgeous milkmaid braid makes up for it. Jennie Garth is doing classic Mother Of The Bride.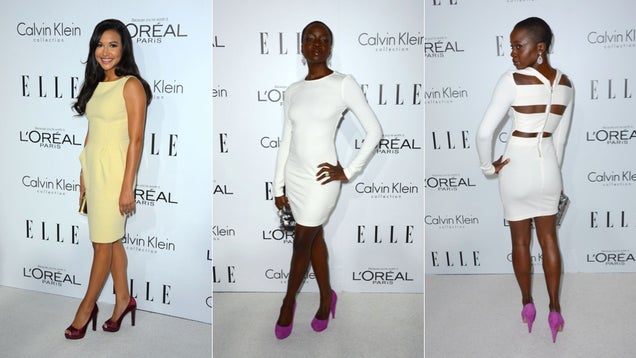 S
Lemony: Naya Rivera. White: The Walking Dead's Danai Gurira looks fucking spectacular. Christ.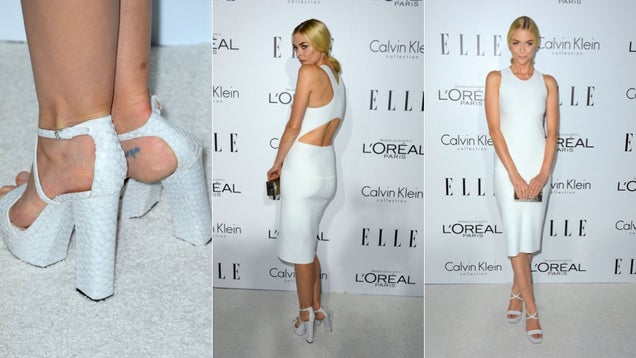 S
Sorry, Jamie King, but Danai Gurira killed at the white dress game. Better luck next time.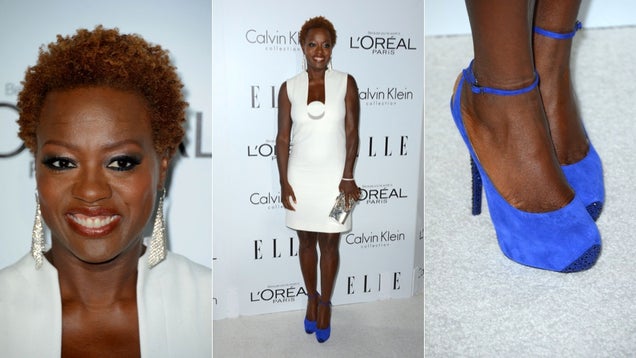 S
Okay, so Viola Davis — in crisp white and vivid cobalt — should meet up with Danai Gurira to rule a small nation. And it should be televised. I'd pay money to watch.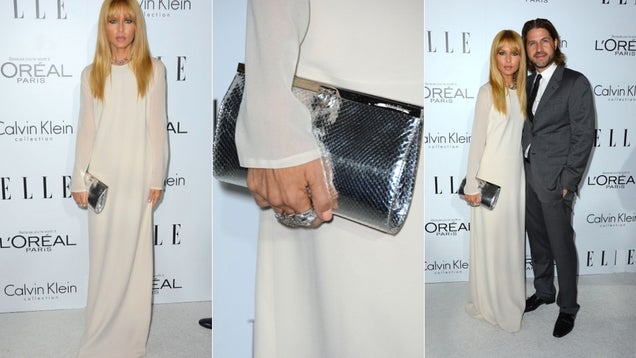 S
Rachel Zoe has straight hair, a straight dress, a straight clutch and a straight man.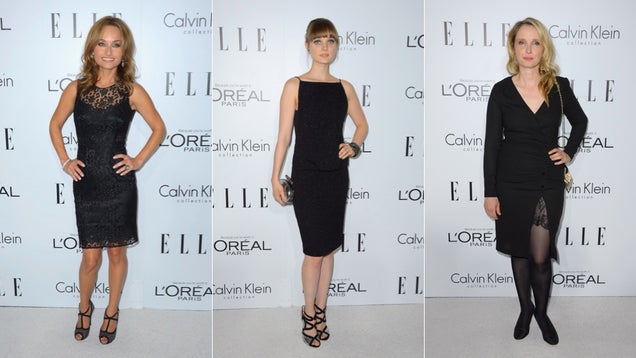 S
Little black dress club: Giada De Laurentiis, Bella Heathcote, Julie Delpy.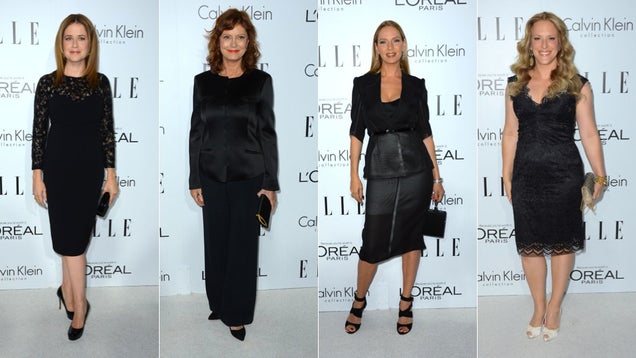 S
More black: Jenna Fischer, Susan Sarandon, Uma Thurman, director Anne Fletcher.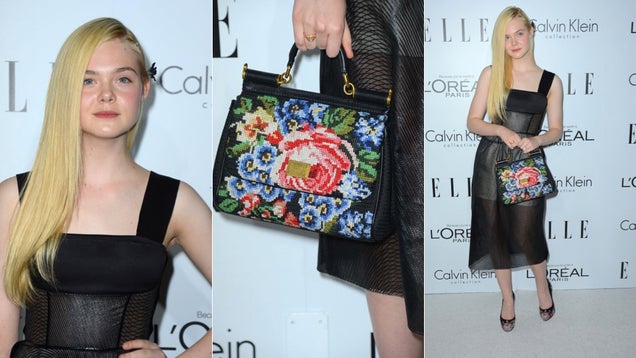 S
Elle Fanning is trying something. Is she succeeding?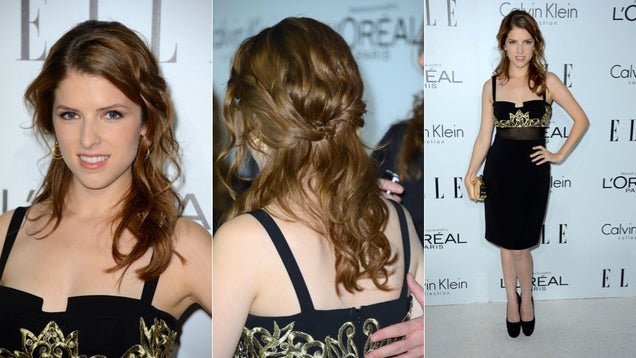 S
Digging Anna Kendrick's hair.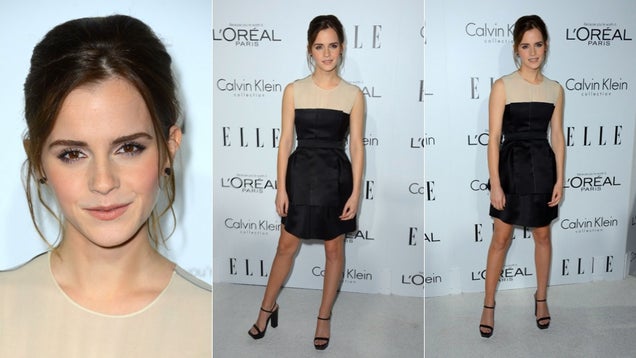 S
Here's one way of doing black with nude: The impeccable and classy Emma Watson demonstrates.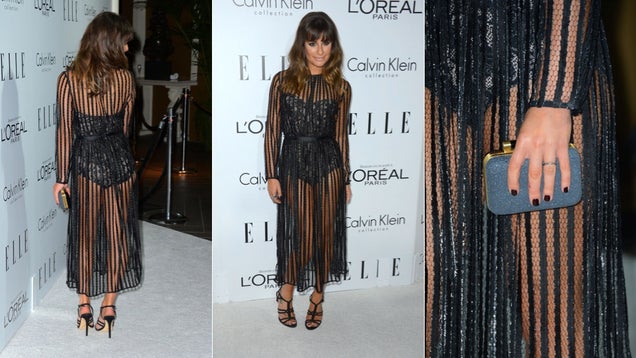 S
And here's another. Seriously though, it's weird Lea Michele has this reputation of being a desperate attention whore with some kind of histrionic personality disorder. She's just a girl trying fun things, she's not all LOOK AT MEEEEEEE all the time. Sometimes she is downright demure! This long-sleeved dress almost goes to her ANKLES for crying out loud.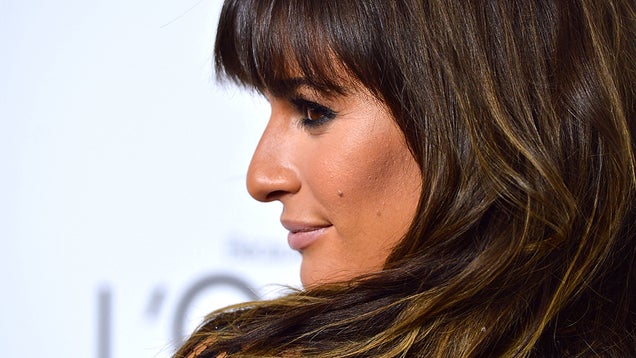 S
Images via Getty.