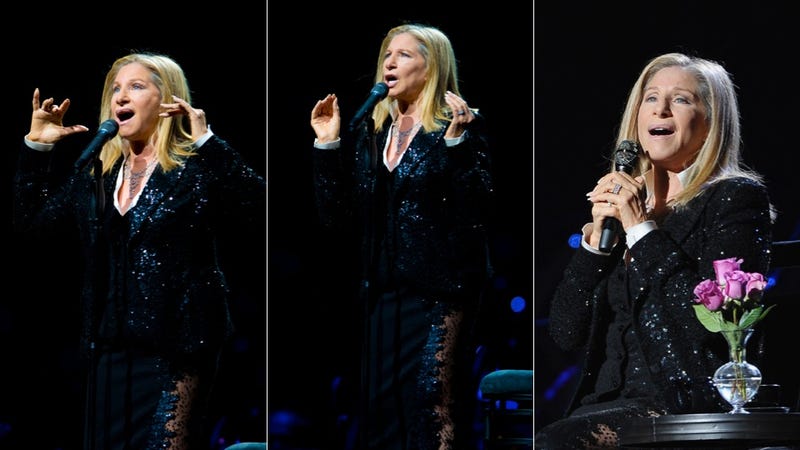 Last night, Barbra Streisand did a show at the new Barclays Center in Brooklyn — her hometown — and it was a sold-out show with 19,000 folks in the seats. As the New York Times reports, she exclaimed, "I've come home at last!" It was a big deal for the 70-year-old EGOT winner, as Entertainment Weekly's Jessica Shaw points out:
The last time she did a solo show in Brooklyn, she told the cheering crowd, was when she was 8 and singing on a stoop on Pulaski Street.
In any case, people lost their shit over Babs.
Emma Brockes of the Guardian writes:
Babs killed it. I sobbed.

The lady to the left of me had seen her four times before. The man to the right of me (my friend Terry) had flown in from Hawaii to see her, with seven of his friends. One of the two sisters we met in the bar before the show had put down $6,000, once, to see her in Vegas, which was absolutely worth it, she said, even though she can't stand her politics.
New York City mayor Michael Bloomberg skipped the Yankees game to see Babs; of baseball, he said: "I'm not that big a fan." Snap!