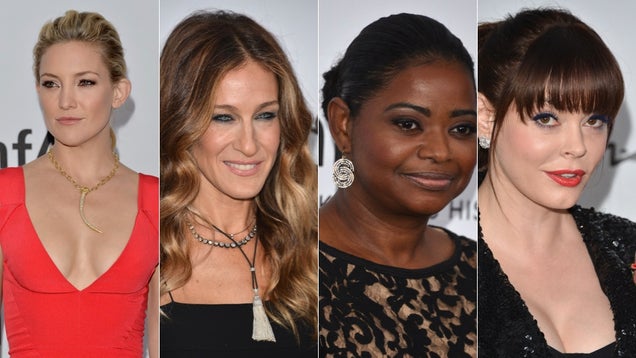 S
Last night a twinkling constellation of stars attended amfAR's Inspiration Gala at Milk Studios in Hollywood, California. The red carpet was black instead of red; and the clothes were all over the place: Apparently sequins, glitter, tulle tutus, corsets and formal shorts are A-OK for a gala.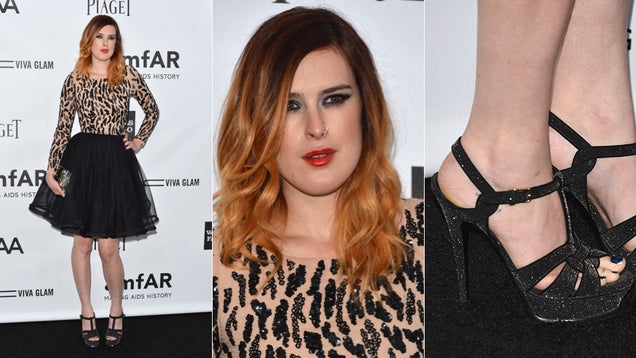 S
Okay, so that thing Rumer Willis is wearing isn't exactly a tutu. More like a crinoline? And it would perhaps look better with a different top?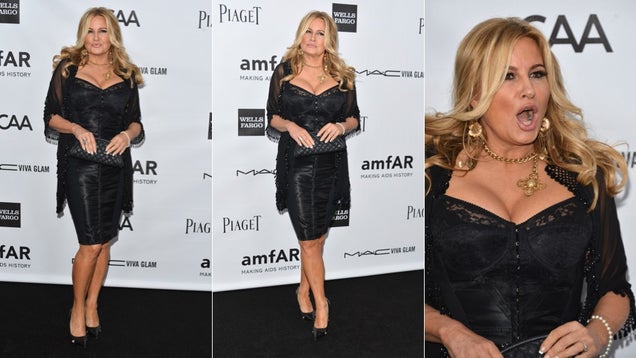 S
Jennifer Coolidge (aka Stifler's Mom, aka Paulette from Legally Blonde, aka Sophie on 2 Broke Girls) looks curvalicious, but if she takes a deep breath, will we hear a "puh-pling!" and see her bustier burst open?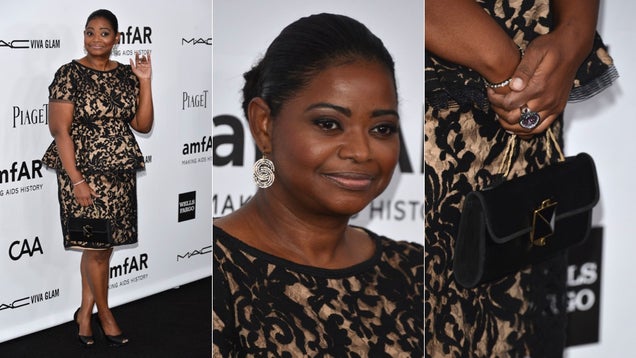 S
Octavia Spencer's ladylike peplum dress is great, but the best part of her look are those spectacular eyebrows.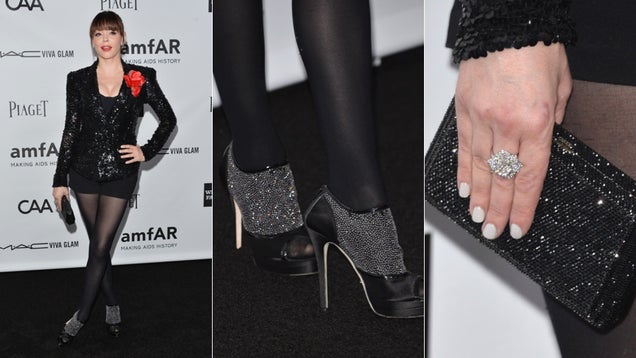 S
Who cares if she's breaking a bunch of rules? Digging Rose McGowan in Cabaret-chic.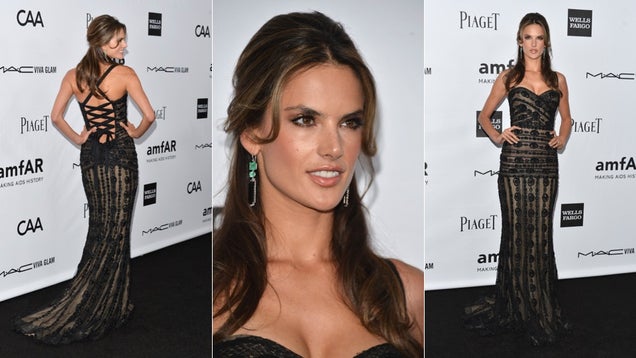 S
Alessandra Ambrosio is gorgeous; the hue of this gown is hideous.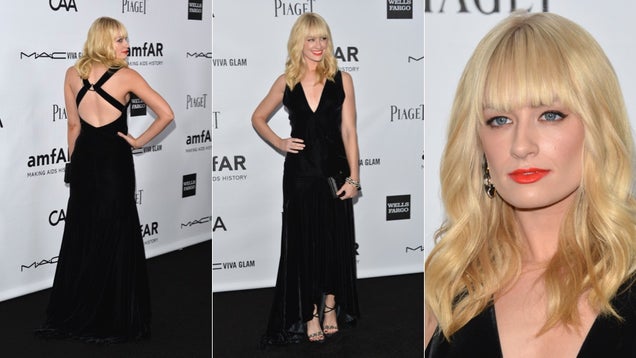 S
Black velvet doesn't photograph well sometimes, but Beth Behrs of 2 Broke Girls looks classy.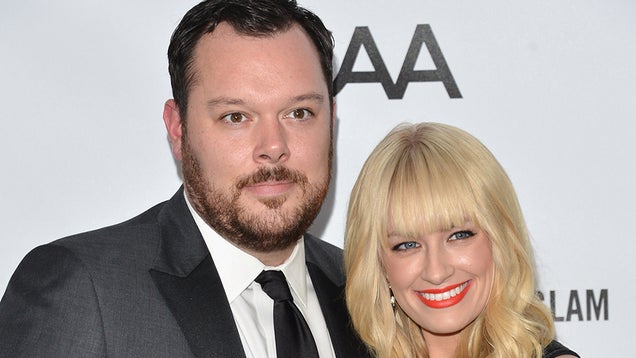 S
Did you know that Beth Behrs's boyfriend is Michael Gladis, aka Kinsey from Mad Men?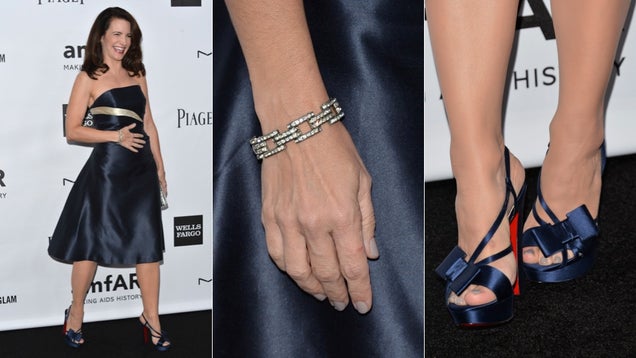 S
Little satin bows and bejeweled links? Kristin Davis is Charlotte-esque.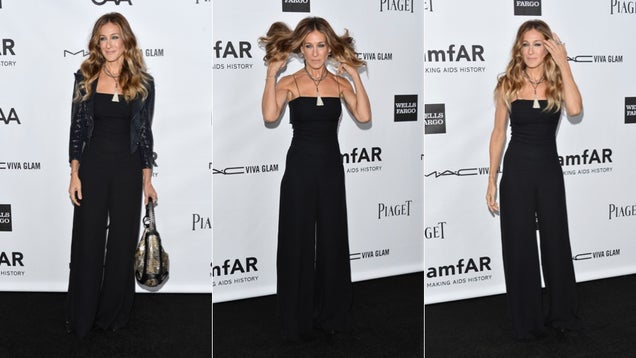 S
SJP has a question for you: Better with or without the jacket?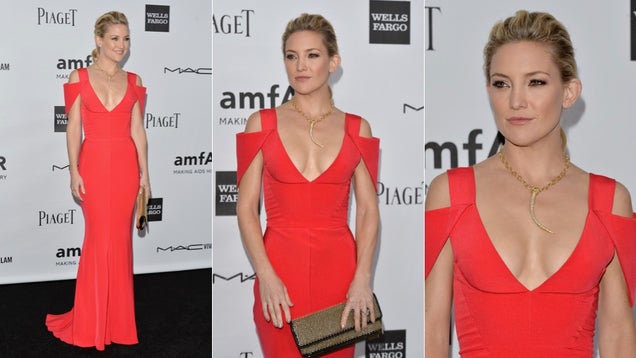 S
Damn. Kate Hudson, looking like a bona fide Movie Star™. Side boob steals the show. Prabal Gurung dress. Stupendous.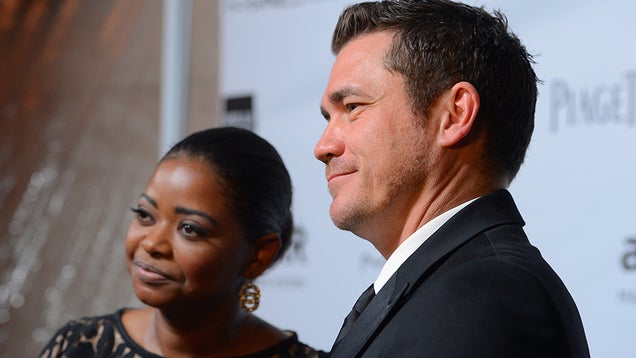 S
BTW, Octavia brought her BFF Tate Taylor. How adorable are they?