Carine Roitfeld has this to say about makeup: "I don't like it when makeup looks very try-too-hard. I like it when makeup looks like you have more important things to do than to look at yourself. Like you have other things to do than your makeup!" Roitfeld's collection for M.A.C. just launched, but she says her number-one piece of beauty advice is simple: wear sunscreen. [Fashionista]
Roitfeld also says that her apartment is messy. Really messy:
"One time, a burglar came to my apartment, so we called the police. My son was here, so I think they left before they tried to steal something. So the police come to the apartment and they say, 'Oh my god, did they steal everything?' I was like, 'No, it was like that!'"
[The Cut]
---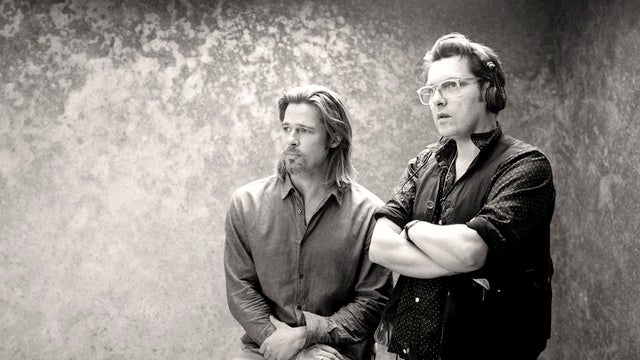 Chanel
released this behind-the-scenes shot from
Brad Pitt's Chanel No. 5
commercial shoot. The actor was reportedly paid
$7 million
for his services, and the ad apparently "features Pitt speaking in a way that the viewer assumes he's speaking to a woman — and then it's revealed that the addressee is actually the scent." Clever twist, Chanel. Never would have seen
that
one coming. [
WWD
]
---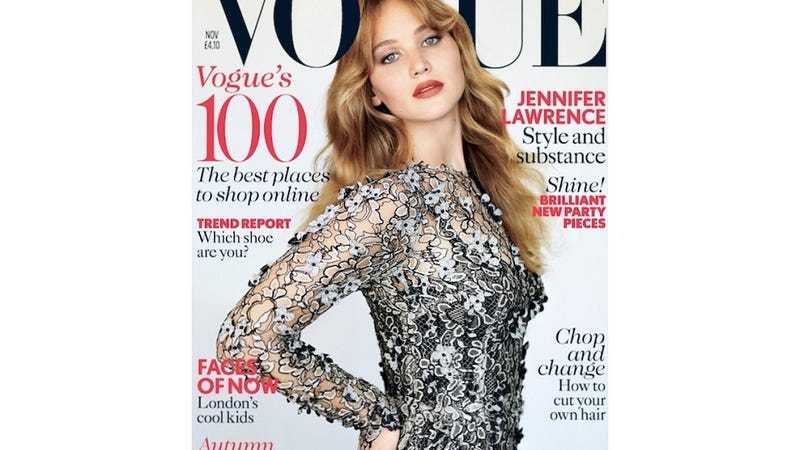 Jennifer Lawrence
is on the new cover of British
Vogue
. [
Vogue.co.uk
]
---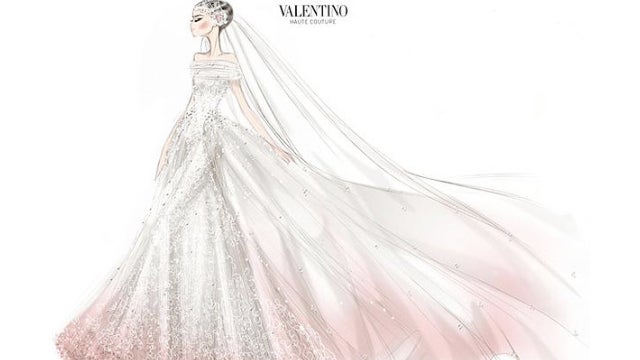 This is a sketch of
Anne Hathaway
's
Valentino
wedding dress released by the brand. It was crafted in ivory silk point d'esprit tulle. [
People
]
---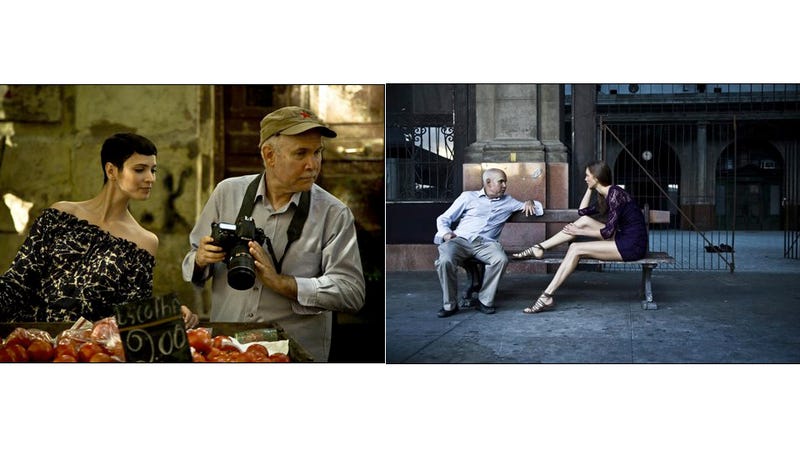 Here are a handful of behind-the-scenes shots (all clothed) from the set of the 2013
Pirelli calendar
shoot.
Karlie Kloss and Hanaa Abdesslem
are among the cast. The photographer is
Steve McCurry
, the photojournalist best known for his "Afghan Girl" portrait of Sharbat Gula. The models were reportedly cast for their ties to non-profit and humanitarian work. [
Fashion Copious
]
---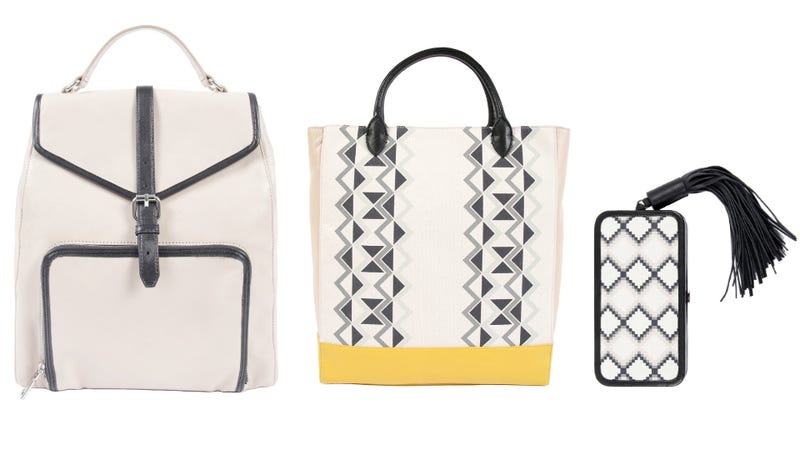 Refinery29
collaborated with
DKNY
on a line of bags. There's one for every city in which there's an edition of the site, and they cost $195-$395. [
WWD
]
---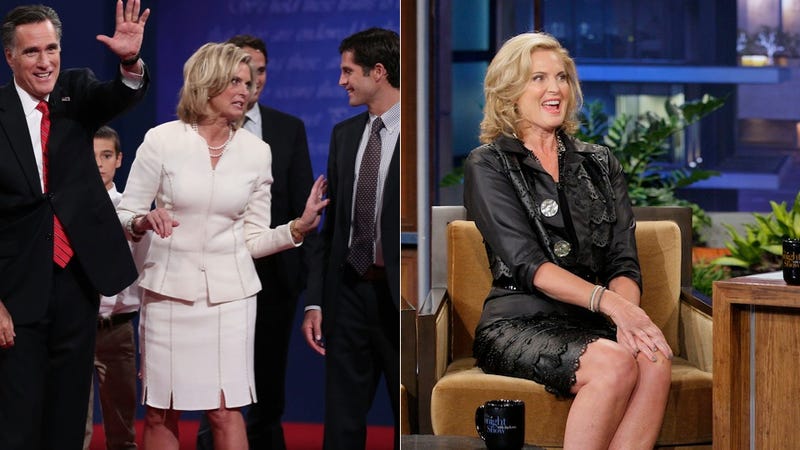 The Cut unlocked the secret of
Ann Romney
's wardrobe, and that secret is a New York-based designer named
Alfred Fiandaca
. Fiandaca founded his label in 1960 and is responsible for some of the would-be FLOTUS's most remarked-upon outfits — including the pink suit she wore on the night of the first presidential debate and that
black perforated-leather biker suit
thing that was so racy it had the Mormon fashion community
wondering
whether she was wearing her temple garments or not. Fiandaca, through a spokesperson, described himself as apolitical.
"Everyone in the atelier just loves the Romney family,"
his P.R. said.
"Mrs. Romney is just lovely."
[
The Cut
]
---
New York Times Public Editor Margaret Sullivan has weighed in on the "controversy" surrounding writer Cathy Horyn, who was publicly assailed for her coverage by two designers (Oscar de la Renta and Hedi Slimane) and one pop star (Lady Gaga) this season. De la Renta and Gaga's criticism of Horyn was based on a misunderstanding on a single word in one of her reviews; Slimane's was in the context of the house of Yves Saint Laurent's newly frosty and contentious relationship with the press. Sullivan writes that Horyn has the support of her editor, Stuart Emmrich, and concludes:

Criticism, by its nature, cannot make its subjects happy at all times. And fashion designers are a temperamental lot. The combination is likely to result in a Parisian contretemps now and then — but not one that should change the critic's approach.

[NYTimes]

Elizabeth Olsen doesn't shop because, well, why shop when brands send you things for free:

"I can't justify shopping because I'm like, 'I got something like that for free, why would I spend money on it?' I tend to buy exactly what's already in my closet — I have an infinite amount [sic] of button-up shirts."

[Grazia]

The title of What Not To Wear stylist and author Stacy London's college thesis was "Nietzsche, Thomas Mann, and Hermann Broch, the Concept of Self and Its Relationships to the Creation of Character in Literature." Stacy, let's get coffee. [Racked]
Tracee Ellis Ross launched a Web site, and it's kind of great. There are posts about the HBO Marina Abramovic documentary (the actress loved it), her feelings about her boobs, not wearing a bra, and body image, and a whole section devoted to her hair. [Official Site]
Tom Ford just became a father: the designer and his partner Richard Buckley have welcomed a son named Alexander John Buckley Ford. [@CathyHorynNYT]
Naomi Campbell's new reality modeling show The Face — which she co-hosts with Nigel Barker, Karolina Kurkova, and Coco Rocha — will have for its grand prize the opportunity to be the face of Ulta's holiday campaign in 2013. Campbell promises that the show will be infused with less back-stabbing and faux "drama" than its competitors, which must include Barker's old haunt, America's Next Top Model. [WWD]
The activist shareholders hoping to secure four resignations from the board of troubled company Wet Seal have succeeded. Wet Seal has been struggling with steep declines in sales and a racial-discrimination lawsuit that may go class-action. [WWD]
In Manhattan, only about 20 people bothered to line up for the launch of Anna Dello Russo's accessories collection for H&M. [Racked]
Although he is a French national, Louis Vuitton Moët Hennessy head Bernard Arnault is set to receive an O.B.E. [WWD]
Meanwhile, Harper's Bazaar editor Glenda Bailey just became a Chevalier des Arts et des Lettres. [WWD]