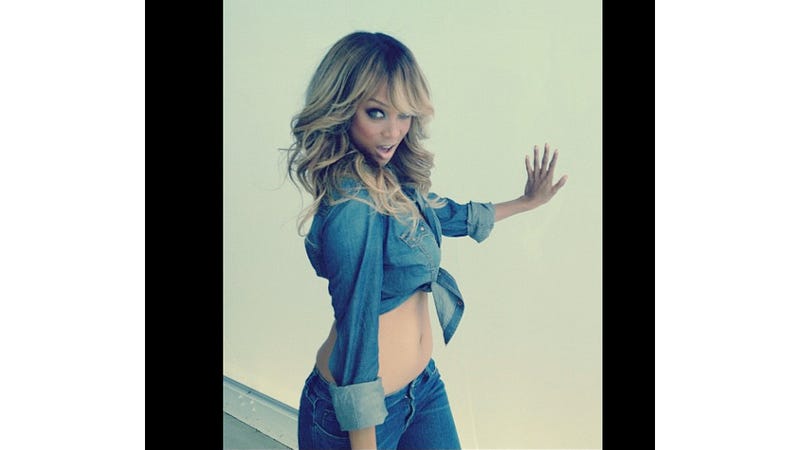 Tyra Banks Tweeted this photo of what she described as her "juicy muffintop." And thanks to Tyra Banks' selfless action, millions of women and girls around the world now feel better about their bodies. For good measure, the supermodel mogul included the hashtags #assmaintenance and #perfectisboring. (What is she, trying to shame perfect people now? Perfect-shaming? How are perfect Americans supposed to feel about that?) [@TyraBanks]
---
Karl Lagerfeld
explains the
Chanel
hula-hoop bag in this video. It's big because "You need space for the beach towel. And then you can put it into the sand and hang things on it." So it's a portable towel rack. Awesome. Then Lagerfeld added,
"It's not up to me to say it is chic. I thought it was but I cannot say it myself."
[
Telegraph
]
---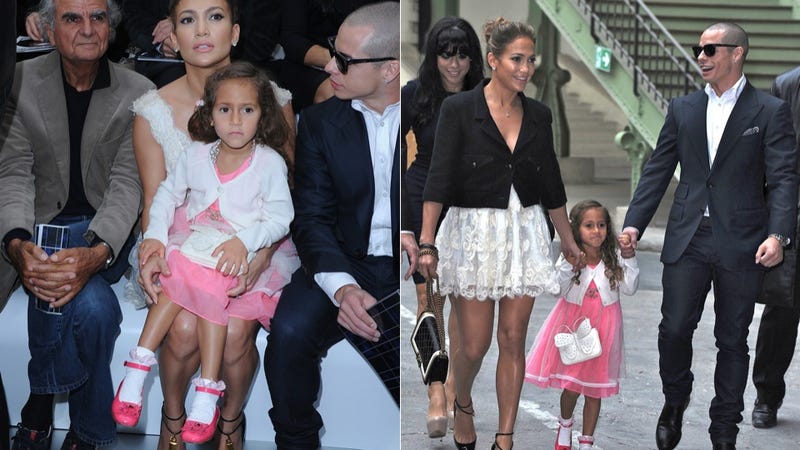 Jennifer Lopez
's 4-year-old daughter, Emme, wore
$2,410 worth of Chanel accessories
to the Chanel show. Emme nonetheless looked kind of sad to be there. [
Fashionista
]
---
Raf Simons
talks about his first
Dior
women's ready-to-wear collection in this video.
"The main idea was about freedom,"
he pronounces in his stern, Belgian fashion. "But also sensuality, sexuality, the future, the modern, movement." Then he goes on to consider the coat-dress — "it's kind of like a new jacket, one could say, or it's kind of like a jacket-dress, or is it a dress,
or is it a jacket coat? One cannot really say it
" — for several minutes. [
YouTube
]
---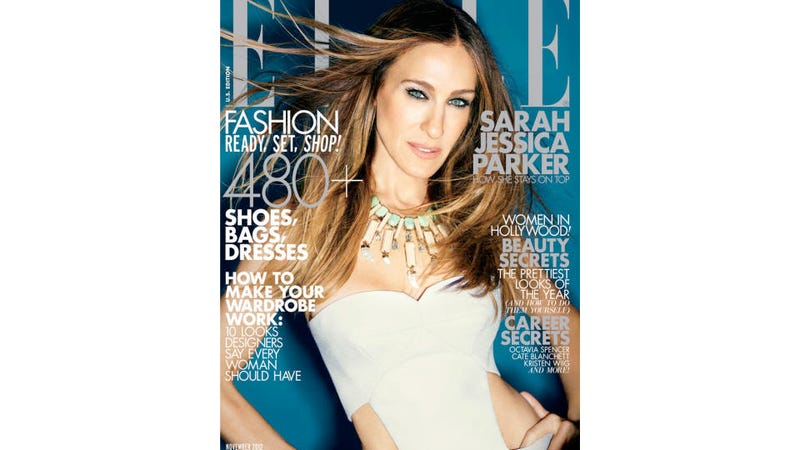 Sarah Jessica Parker
is on the new cover of
Elle
. [
Elle
]
---
This
Wonderbra
ad demonstrating the company's new iPhone app that allows you to scan a QR code to reveal the bra a model is wearing under her clothes is painfully awkward. [
YouTube
]
---