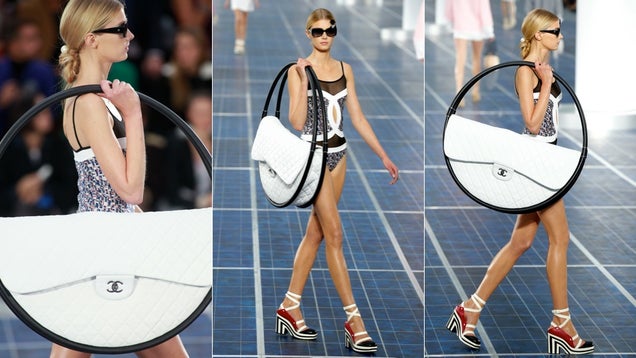 S
Karl Lagerfeld staged his Spring 2013 collection in Paris this morning and OMFG WTF IS THAT A PURSE? Yes. That is a Chanel bag. It screams, I AM A CHANEL BAG GUYS LOOK AT ME. Like, where is she going? To a pool inside of Cirque du Soleil? To a beach in the future? Is this real life? It is. It is real life, and Karl Lagerfeld has a purse for you. Question: Who will be the first to rock this ridiculousness? Bryan Boy? Gaga? Place your bets, folks. Meanwhile, there were some other things in the show…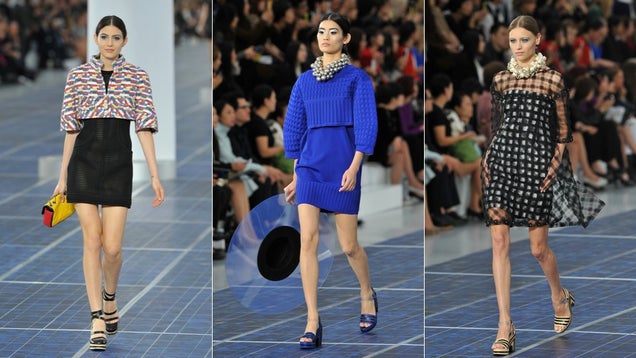 S
Mostly cropped, boxy jackets and sweaters, with slim dresses, skirts or trousers on the bottom.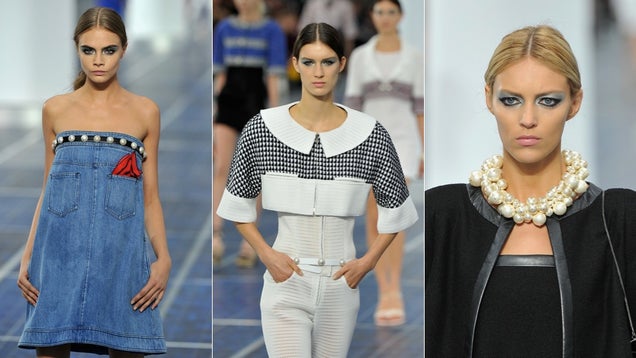 S
The classic Chanel pearls showed up on denim jean dresses, on belts, and around necks.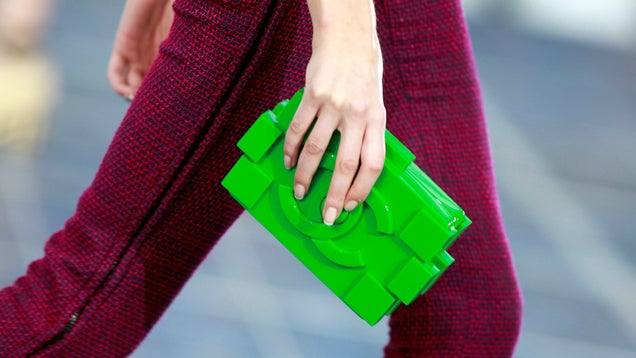 S
You got your minaudière in my Lego! You got your Lego in my minaudière!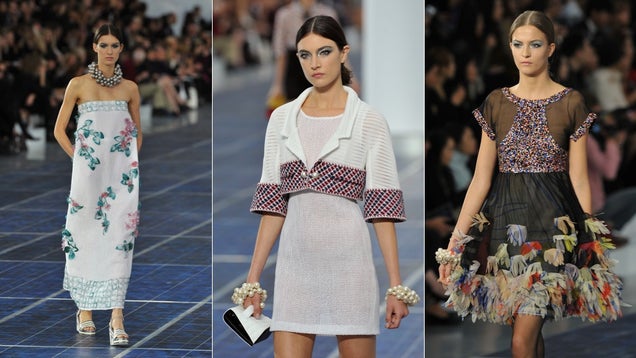 S
Ladylike lady stuff for ladies.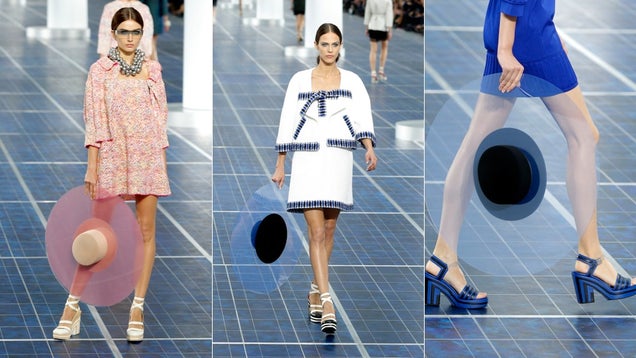 S
When you're not carrying around your giant hoop bag, you need a large hat.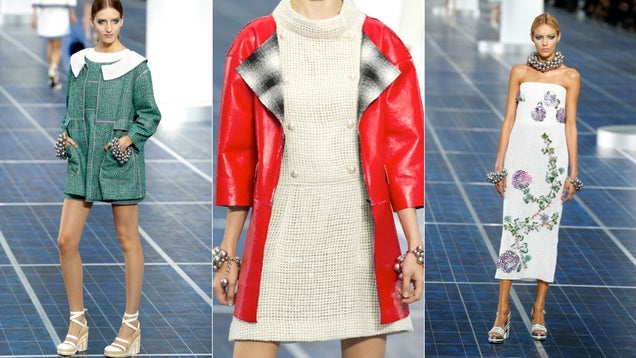 S
Soft, luxe tweeds and florals.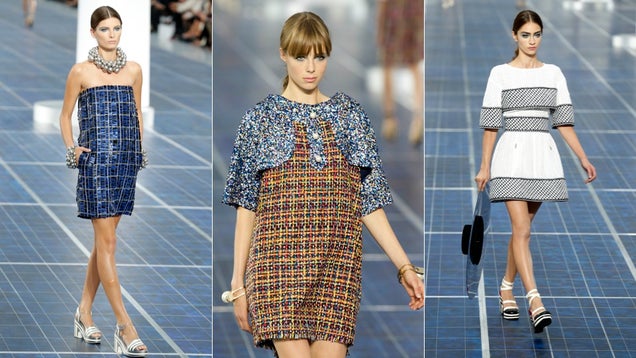 S
There's a swinging Sixties vibe to some of these kicky little dresses, which are kind of weird without being too edgy.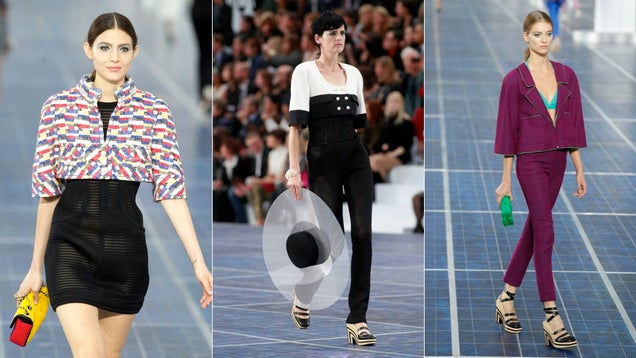 S
More boxy, cropped jackets. Emphasis on the narrow waist.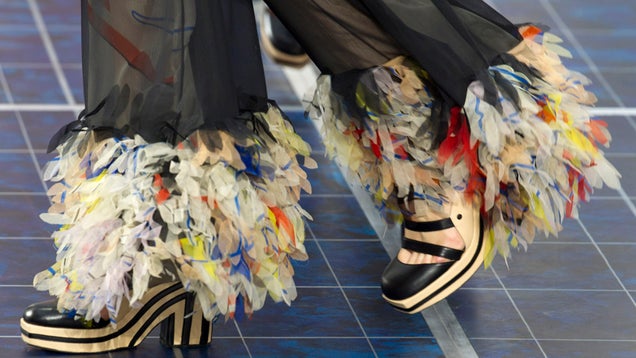 S
Dance your cares away…
Worry's for another day.
Let the music play…
Down at Fraggle Rock.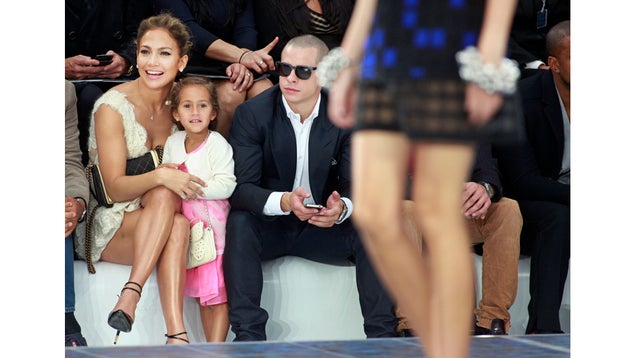 S
Your girl Jennifer Lopez was there.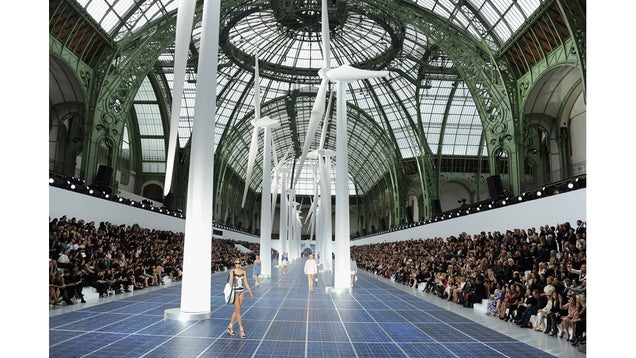 S
Apparently there were "13 enormous white rotating wind turbines erected underneath the glass ceiling of the Grand Palais" for this presentation.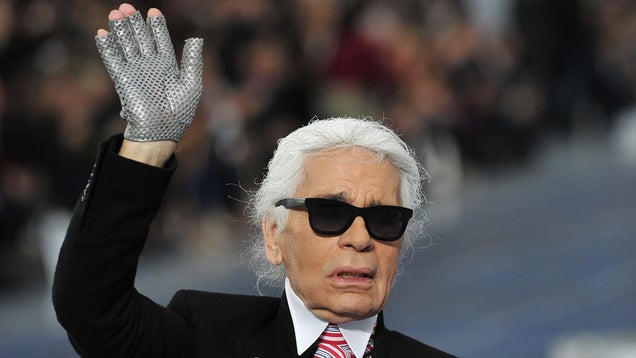 S
Here's crazy Uncle Karl. Hi Karl!