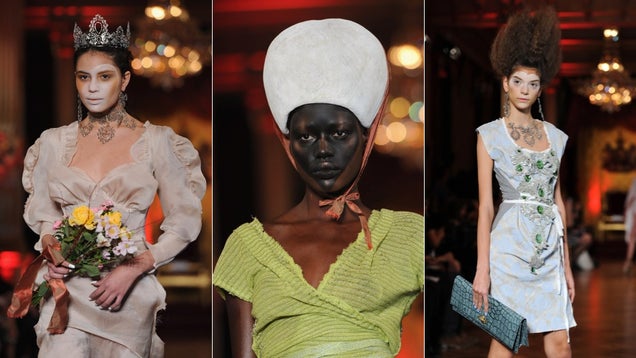 S
Didn't we just see a demented Vivienne Westwood show, in London? Why yes, we did. But this is her Paris collection, a fancier, even more fucked up Spring 2013 collection: Mad queens with powdered faces and lopsided crowns, jewel-encrusted dresses with raw edges, burlap turbans, ballgowns worn with short shorts. You know, the usual.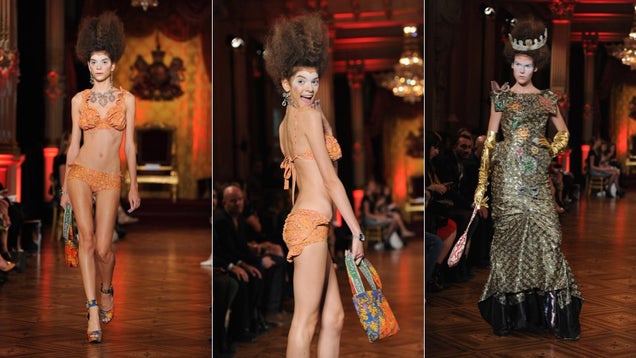 S
The naughty princess, the crazed queen.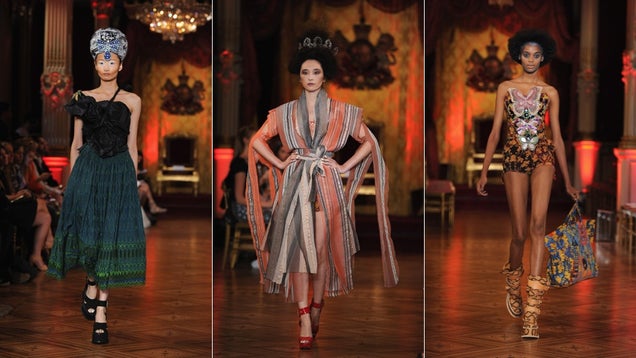 S
World travelers or country conquerors?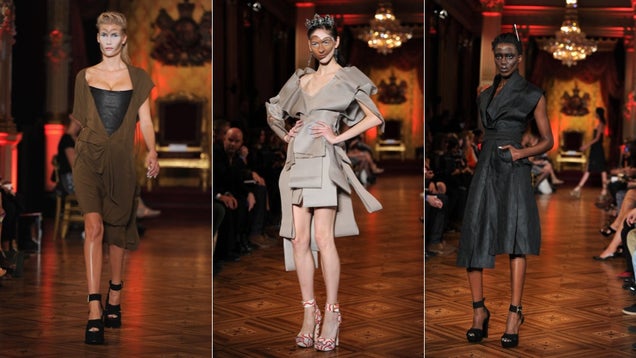 S
There were hearts painted on models' faces, sometimes for an unsettling effect.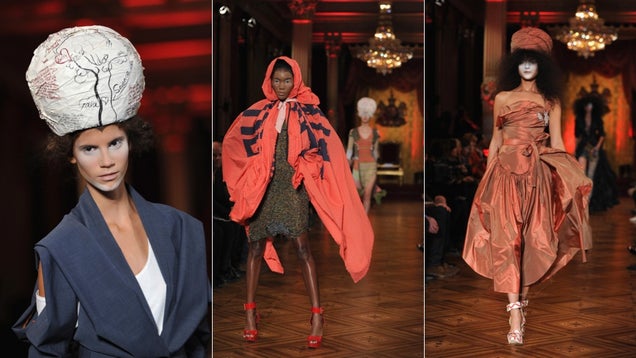 S
Red Riding Hood revisited.
S
That number on the right — intentionally "dirty" — is so Derelicte.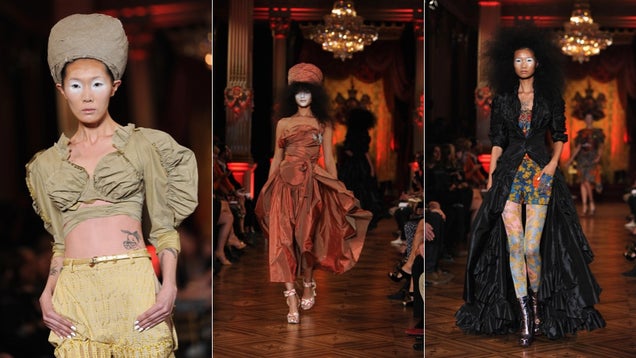 S
Ballgowns for everyone.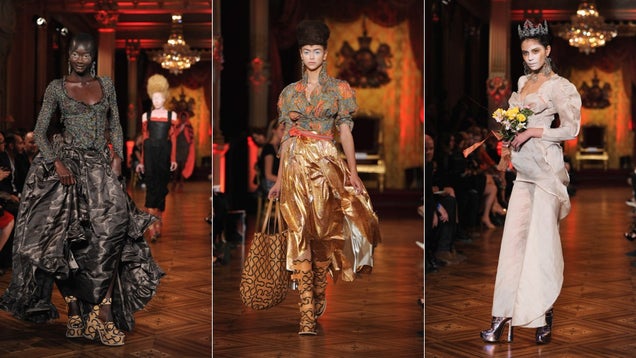 S
Casual, for daytime.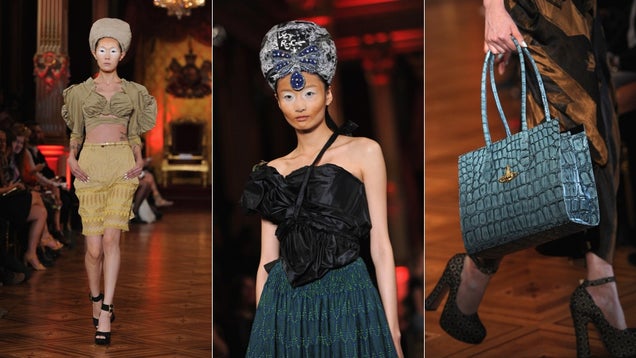 S
Everyone needs a bejeweled turban.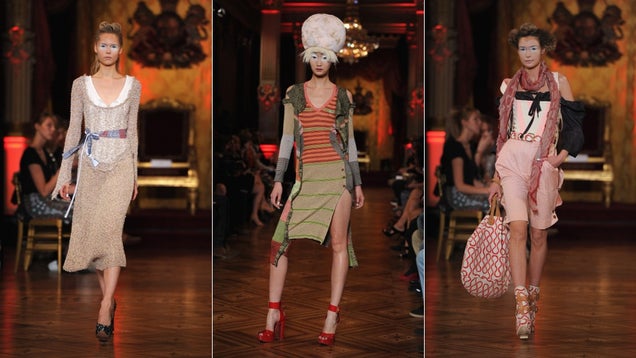 S
Is that a sweater dress cobbled together from sweaters?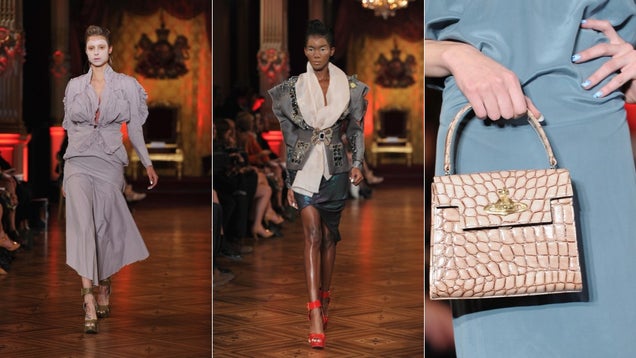 S
Big shoulders, ladylike purse.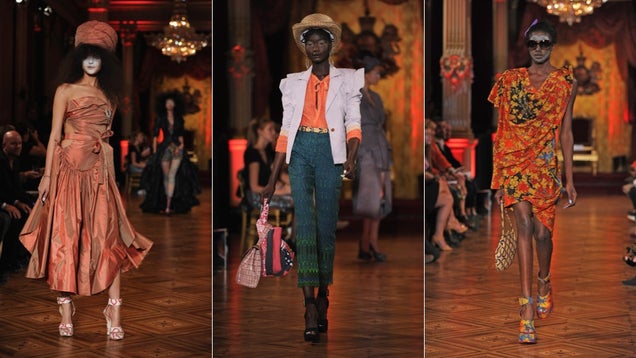 S
A riot of colors and patterns.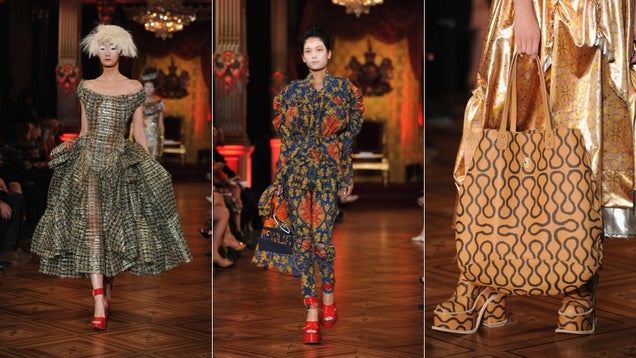 S
Some of these have that Scarlett O'Hara, just-took-down-the-curtains feel.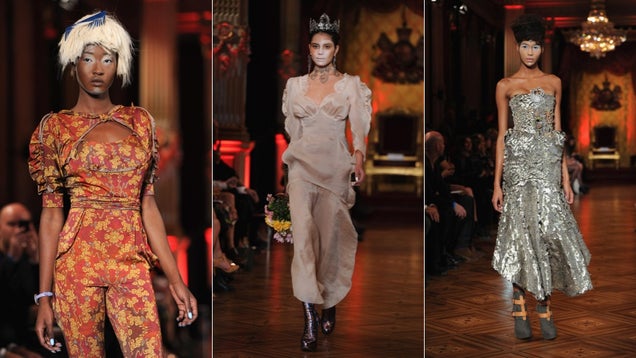 S
Giant comb?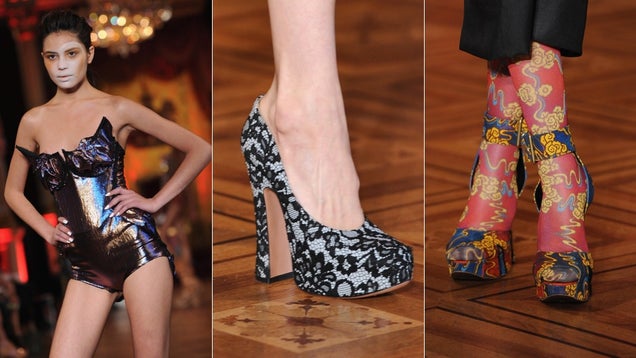 S
Party pumps.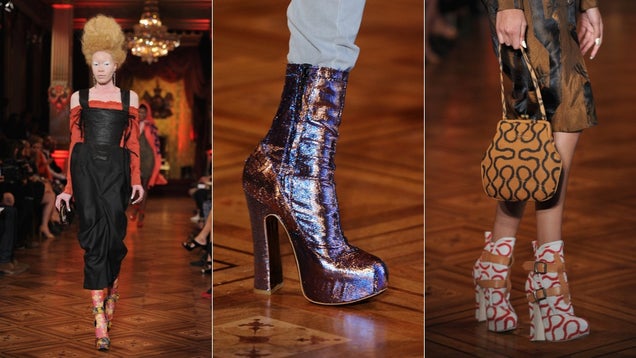 S
Marie Antoinette goes to a Ziggy show.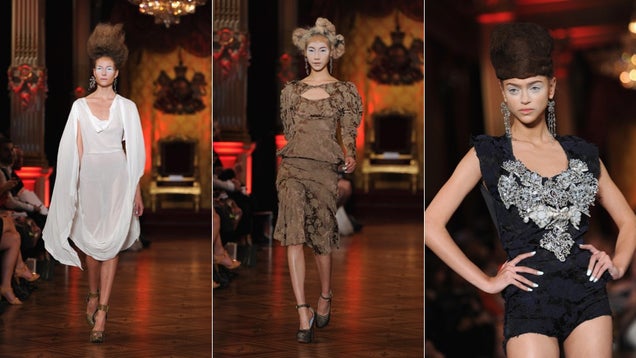 S
Feminine.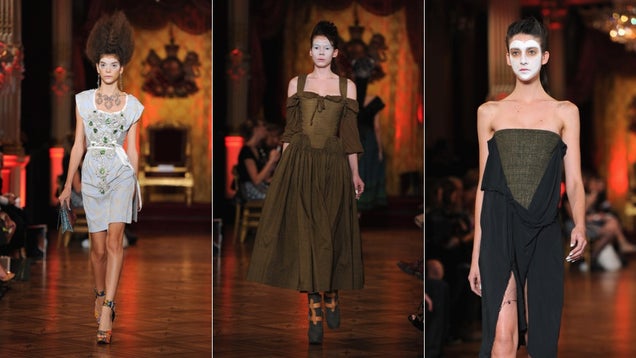 S
That thing on the right actually has strings hanging from the fabric.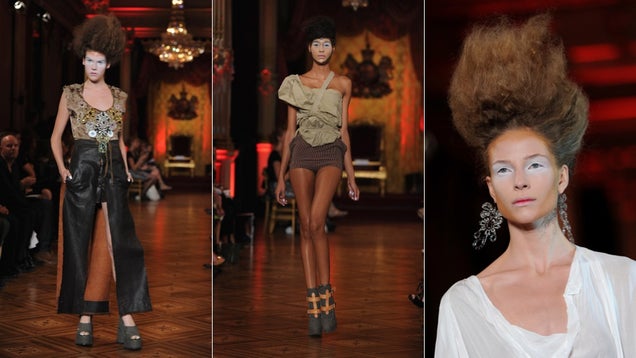 S
Thoughts?