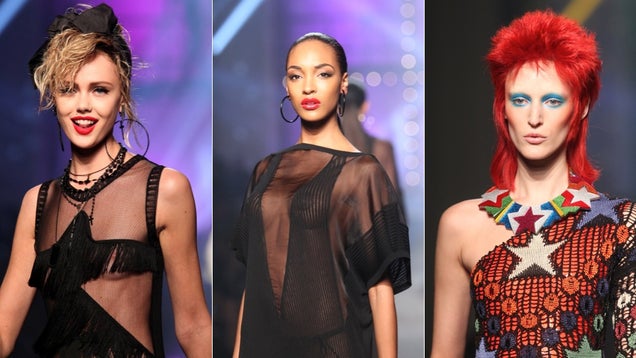 S
Jean-Paul Gaultier always puts on a quirky runway show, but the Spring/Summer 2013 presentation in Paris on Saturday was more like a concert. Gaultier's collection channeled music stars from the past: Michael Jackson, Grace Jones, Madonna, Sade, Ziggy Stardust.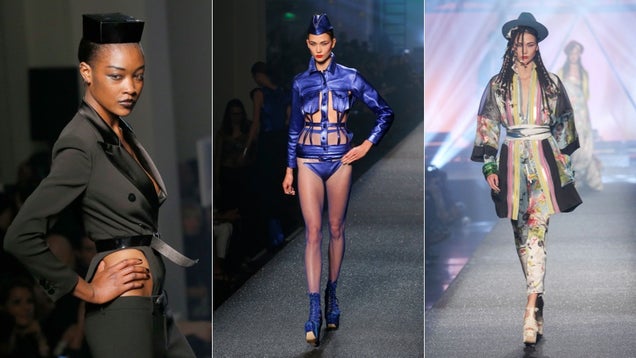 S
Grace Jones and Boy George were also inspirations for Gaultier. Look closely and you'll see that the garments are actually quite beautiful and well-constructed: Crisp tuxedoes and pretty floral pants.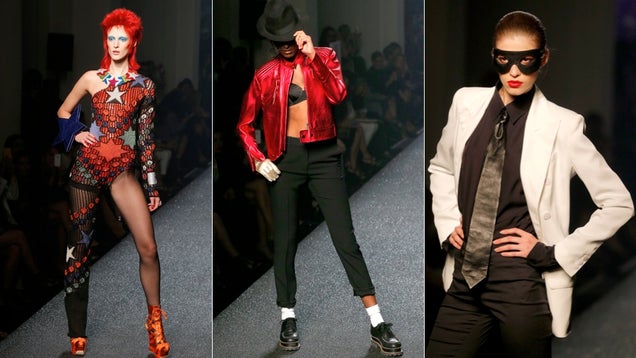 S
That Ziggy ensemble is not for the shy… Maybe Rihanna or Nicki Minaj will take it on stage? That jacket's obviously Beat It-era Michael Jackson, but cut for a lady. And on the right, more menswear cut for women, a la Annie Lennox.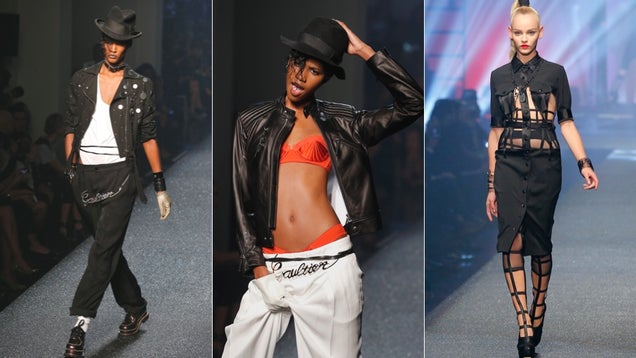 S
More MJ, more Madonna. And since Gaultier designed the cone bra Madonna wore in her 1990 Blonde Ambition tour, for him, this is a return to roots.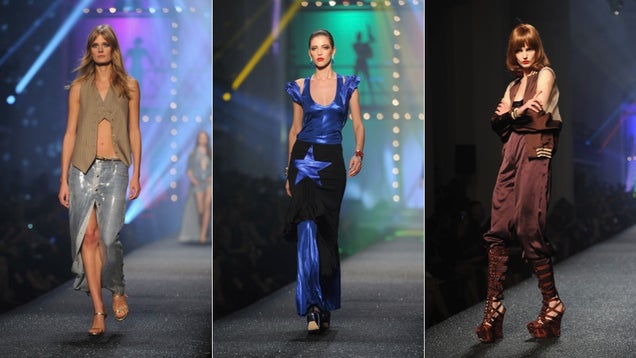 S
Some of the ensembles were not as literal as the others. But there was still a strong retro vibe.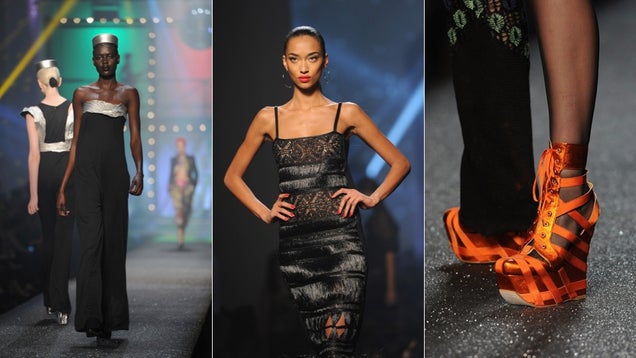 S
Bare shoulders, ankle-snapping shoes.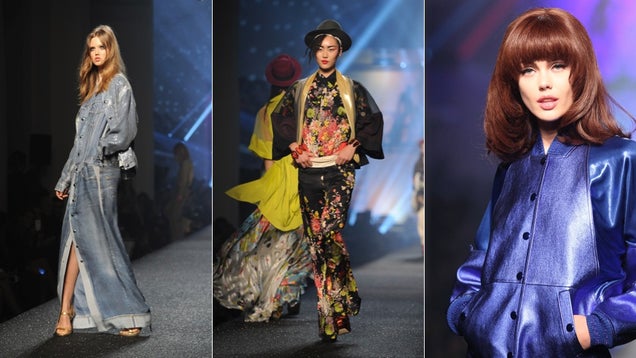 S
'90s denim, '80s floral, '70s satin (just add rollerskates).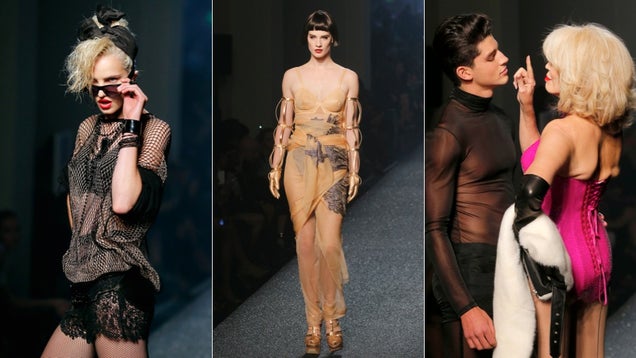 S
I can't figure out what's going on with that ensemble in the middle, any guesses?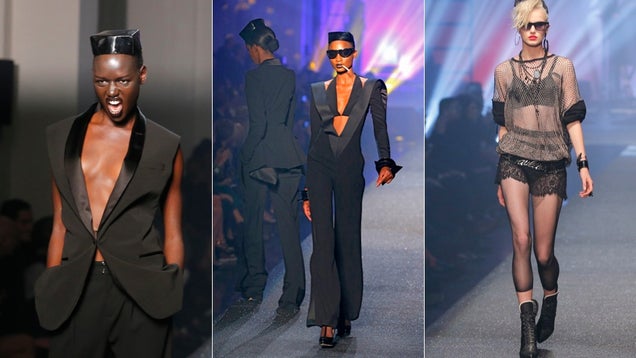 S
It was not necessary to paint the Grace Jones model's face darker. Sigh.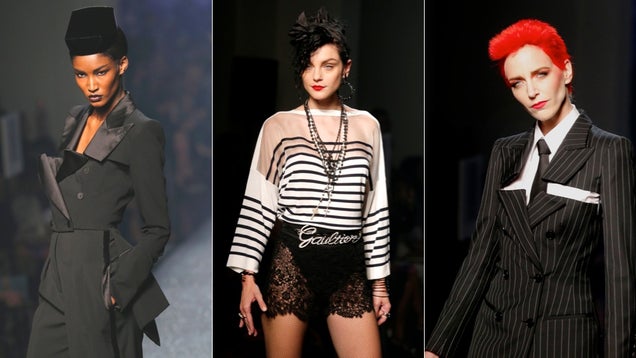 S
Grace, Madge, Annie.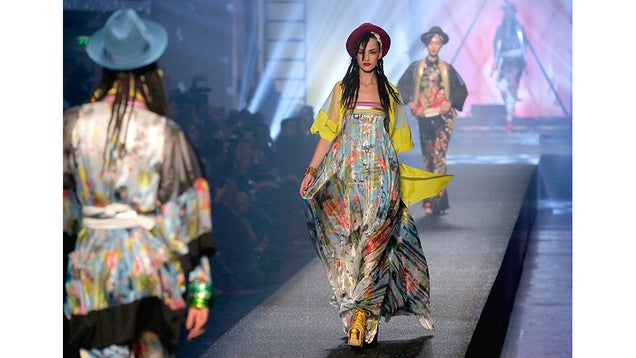 S
This fluid, floral Boy George gown is gorgeous.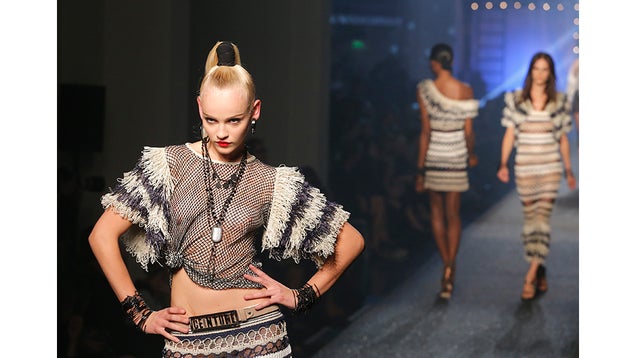 S
More Madonna.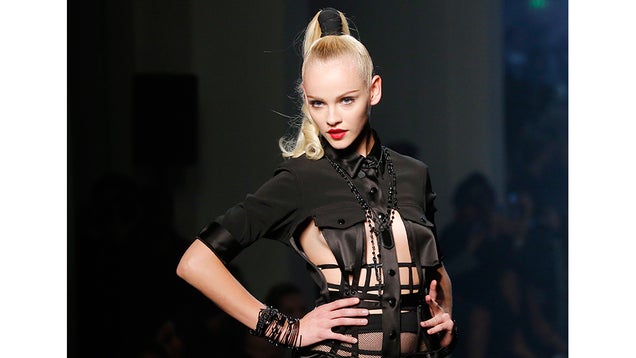 S
And more Madonna!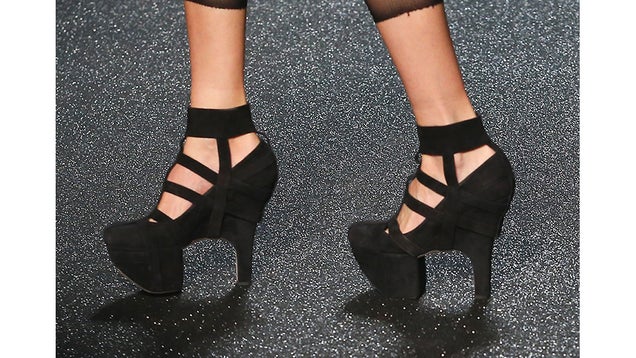 S
Bondage-y shoes.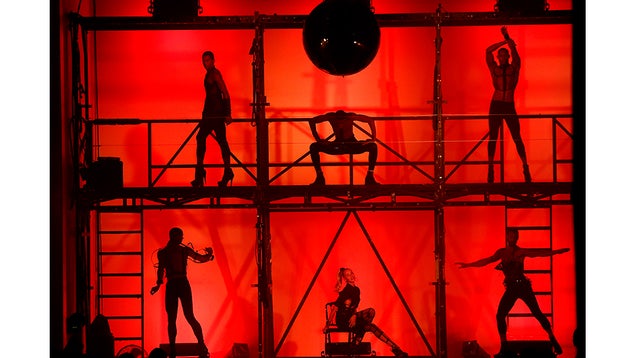 S
The backdrop of the show was basically a music video.