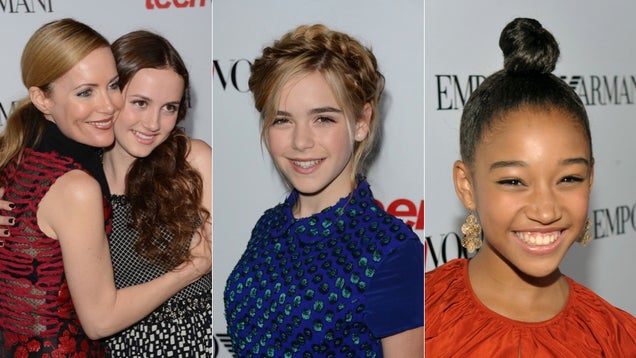 S
Last night in Beverly Hills, young Hollywood stars gathered together for the 10th annual Teen Vogue Young Hollywood party. Fashion-wise, there were party dresses, weird shoes, and blazers both good and bad.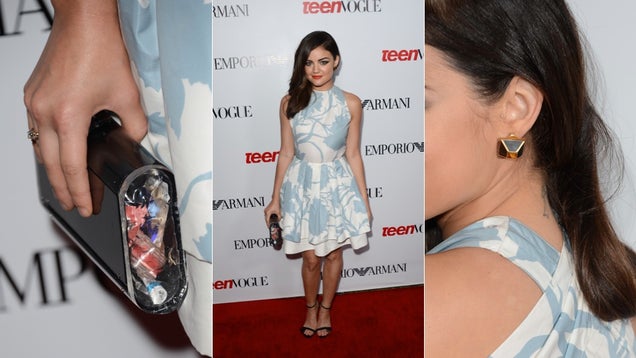 S
Digging Lucy Hale's pretty little party dress, and the clutch with the transparent sides.
Aside: Someone got me hooked on Pretty Little Liars over the summer and while the show is highly addictive, it is so obvious that the same hair and makeup person worked on every actress. Only on TV do all your friends have the same lipgloss and perfectly curling-ironed ringlets.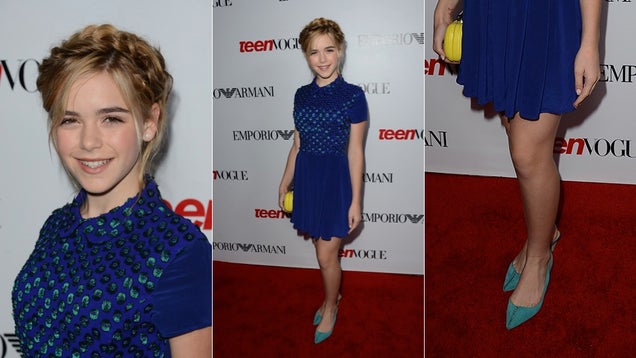 S
12-year-old Kiernan Shipka (Mad Men) never fails to look adorable and age-appropriate. Love the yellow clutch against the cobalt blue dress. Did you know her nickname is Kiki?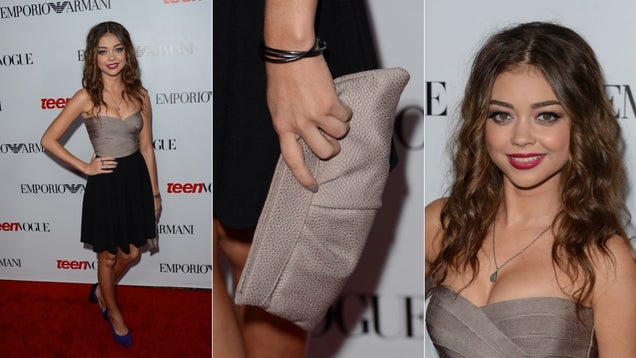 S
Sarah Hyland (Modern Family) is gorgeous, but she's worn better dresses. It is cool the way her nails match her clutch and bodice, though.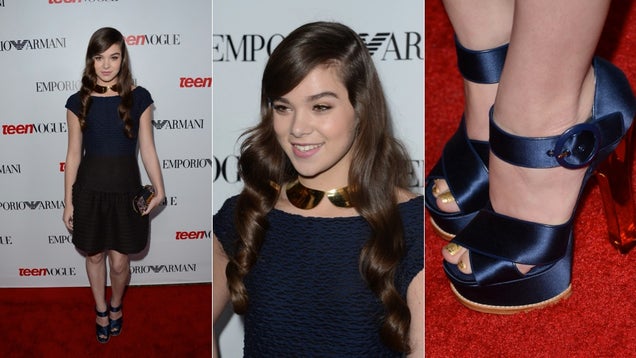 S
Whoa. OMG. Those are some amazing shoes on 15-year-old Hailee Steinfeld (True Grit). Nice gold collar necklace, too.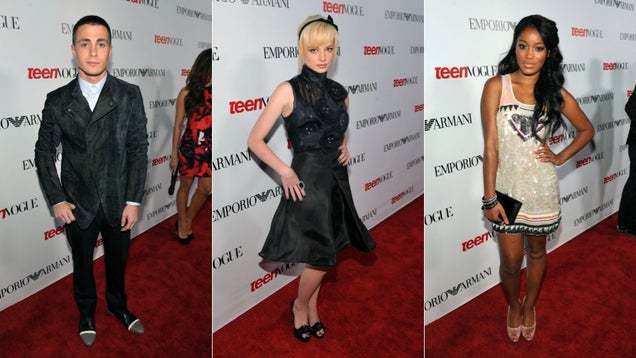 S
Teen Wolf's Colton Haynes can be put in the "weird shoes" category. That person in the center is Ashley Rickards from the MTV show Awkward. Yes, she is blonde now, and yes, she looks like a goth Alice in Wonderland. Keke Palmer (Akeelah and the Bee, Nickelodeon's True Jackson VP) rocked a spangly little tank dress that looks fab with her skin tone.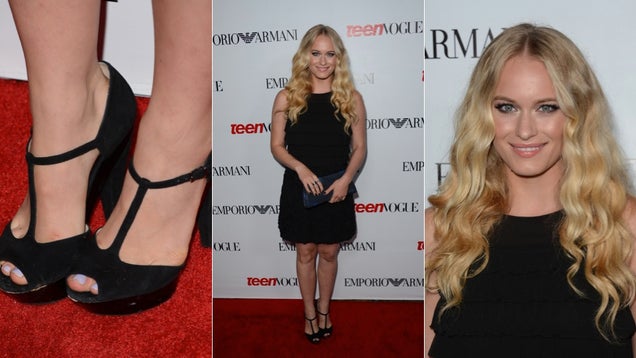 S
Leven Rambin (Grey's Anatomy, One Tree Hill, The Hunger Games): LBD and "cute shoes."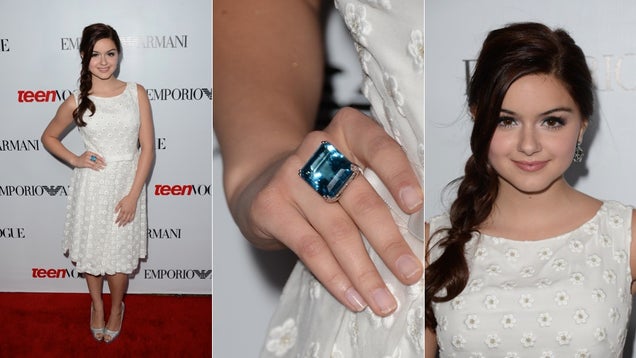 S
Modern Family's Ariel Winter opted for a little white dress and a giant gemstone, very sweet for a 14-year-old starlet. Later she changed into a teeny tiny hot pink number. Ha.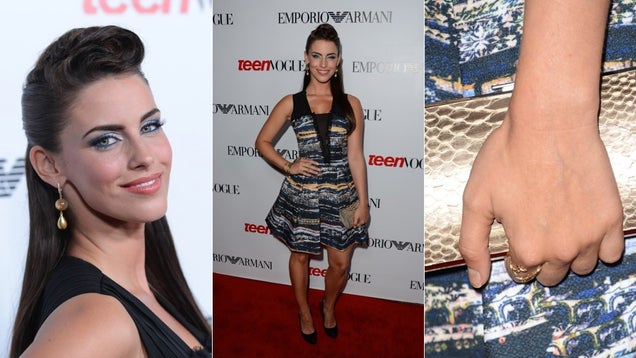 S
90210's Jessica Lowndes did a swoopy thing with her hair.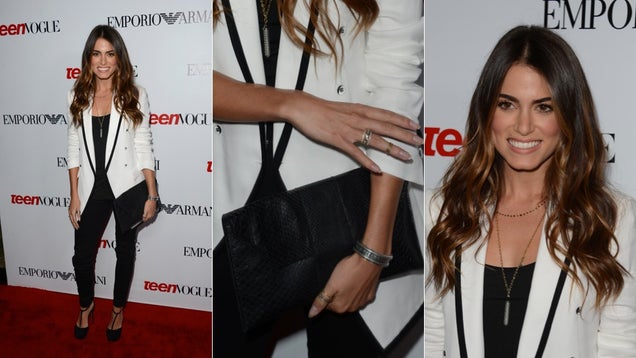 S
Menswear-inspired tux jacket with skinny pants? Twilight's Nikki Reed stole my go-to bar mitzvah outfit, yes, I was that kind of 13-year-old, wearing thrift store tux jackets. She looks way better, though.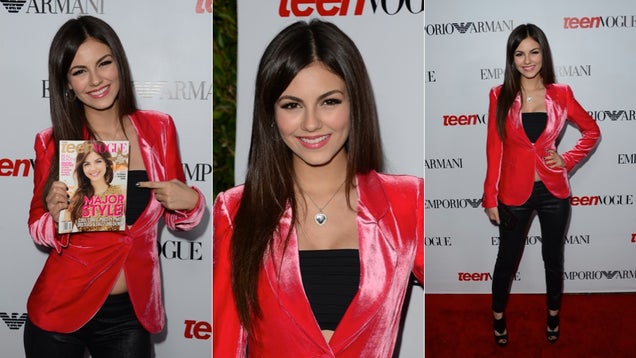 S
Nickelodeon star Victoria Justice also did the tux jacket thing, but, gah, sorry, no likey.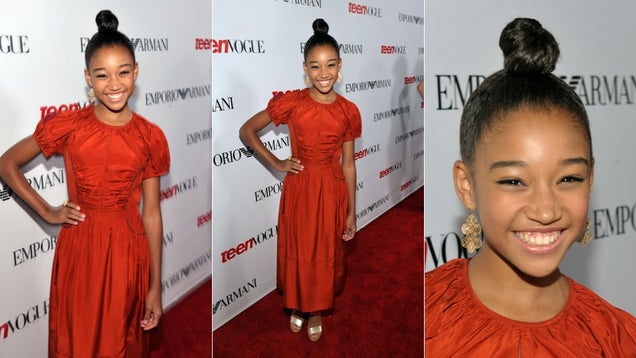 S
You guys! It's Rue! From The Hunger Games! Yay! Amandla Stenberg! Adorable top-knot! Awesome earrings! Joy!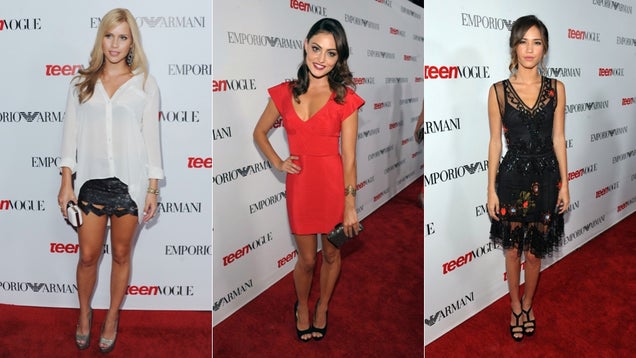 S
Claire Holt, who was on Pretty Little Liars and Vampire Diares, is wearing what my friends in high school used to call an "oversized belt." That's a very short skirt, btw. The Secret Circle actress Phoebe Tonkin's red dress is red hot. Kelsey Chow's (One Tree Hill) dress looks like the curtains in a creepy fortune-telling joint.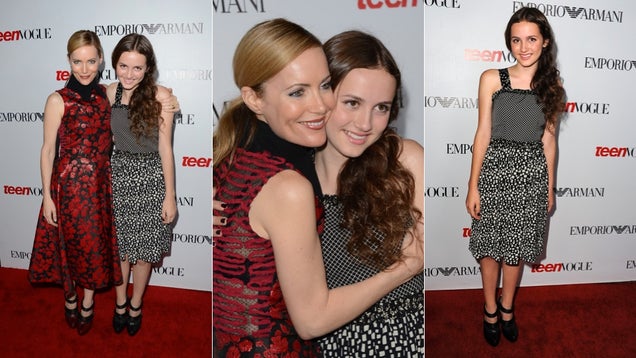 S
Maude Apatow accessorizes with her mom and a huge smile.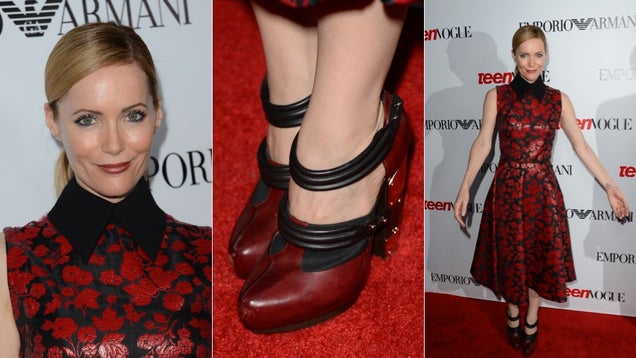 S
Leslie Mann can go join Colton Haynes in the Weird Shoe Club.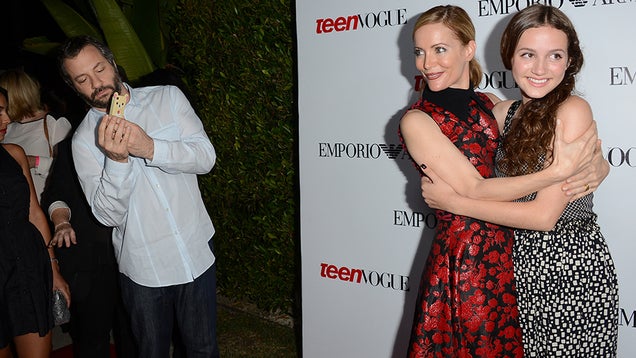 S
Apatow fam, being adorable.