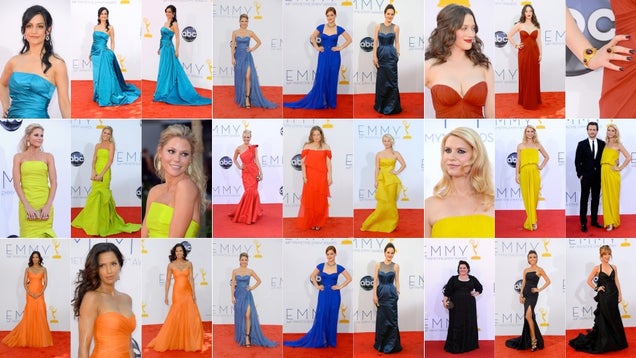 S
There were tons of beautiful colors on the red carpet last night at the 64th Primetime Emmy Awards — pumpkin, crimson, seafoam, yellow. Some celebs chose basic black. And! A few stars just opted for hideousness.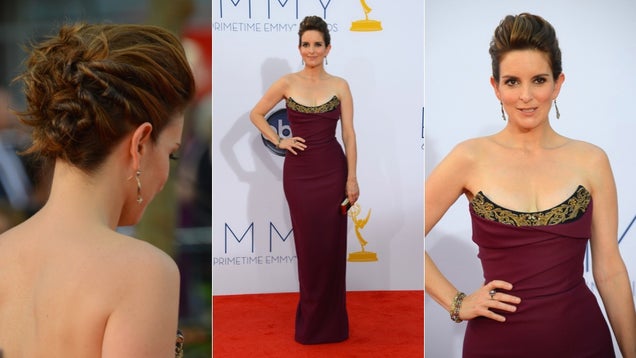 S
Dark, regal red onTina Fey.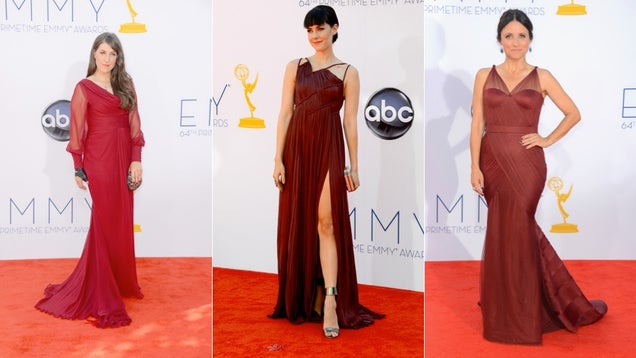 S
More crimsons: Mayim Bialik, Jena Malone, Julia Louis-Dreyfuss.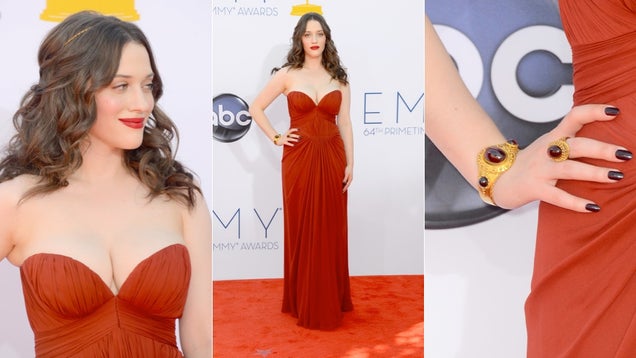 S
A burnt reddish orange: Kat Dennings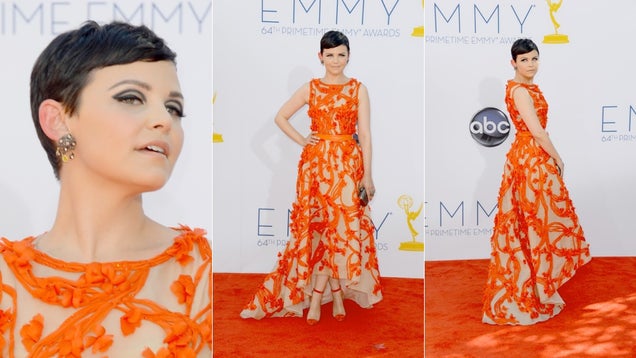 S
More orange: Ginnifer Goodwin.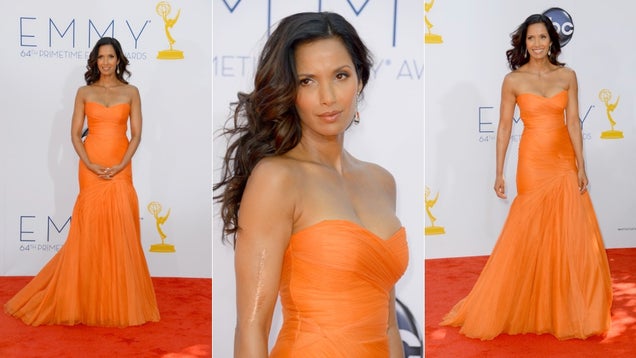 S
Vivid autumnal hue on Padma Lakshmi.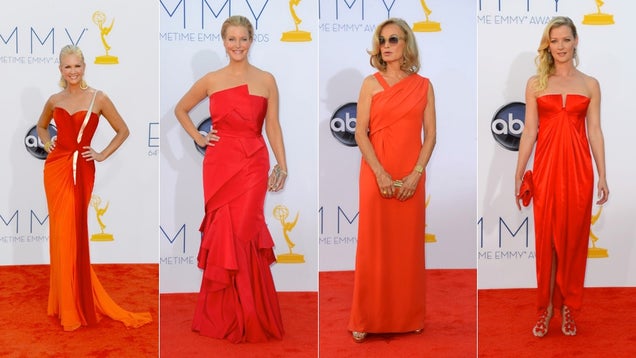 S
Orange-y reds: Nancy O'Dell, Anna Gunn, Jessica Lange, Gretchen Mol.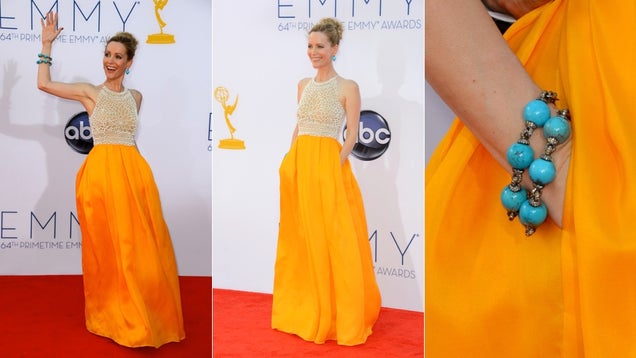 S
Leslie Mann rocked kind of a butternut squash!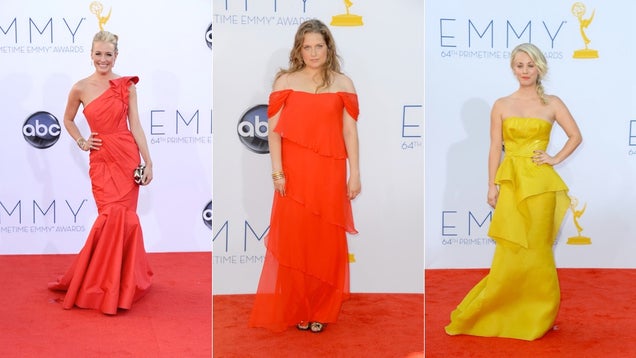 S
Along the same lines: Cat Deeley, Merritt Wever, Kaley Cuoco.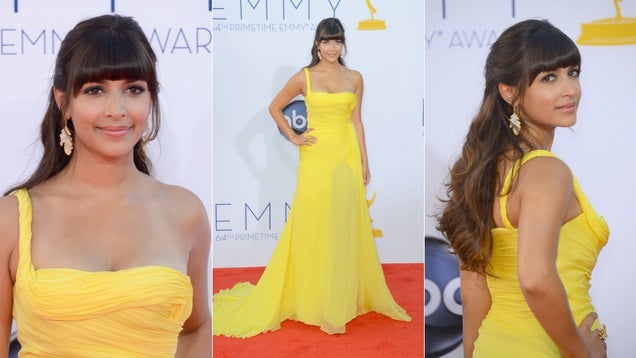 S
Sunshine yellow: New Girl's Hannah Simone.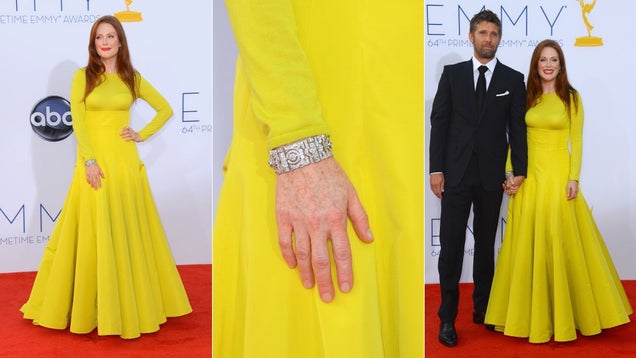 S
Long-sleeved lemon on Julianne Moore.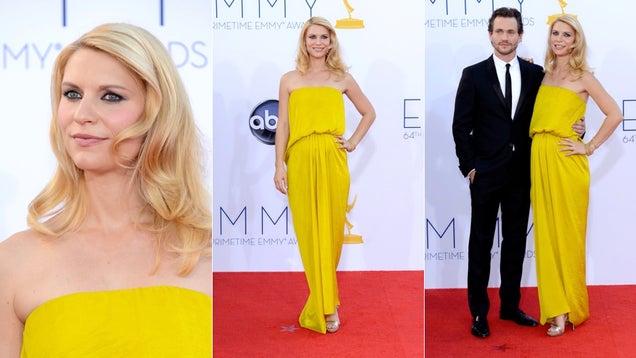 S
Claire Danes rocked citrus as well.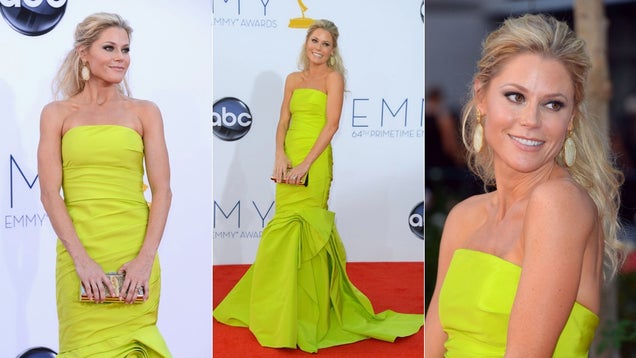 S
Back-to-school highlighter on Julie Bowen.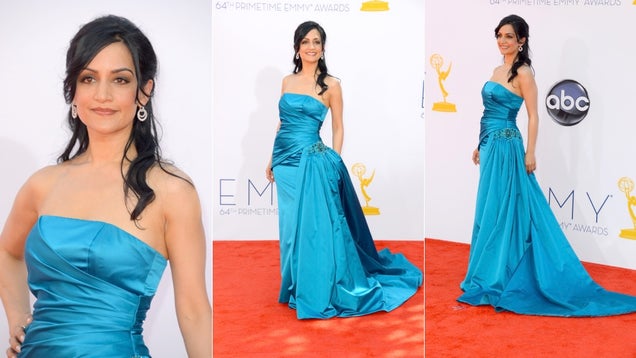 S
On to blues: Smashing turquoise on Archie Panjabi.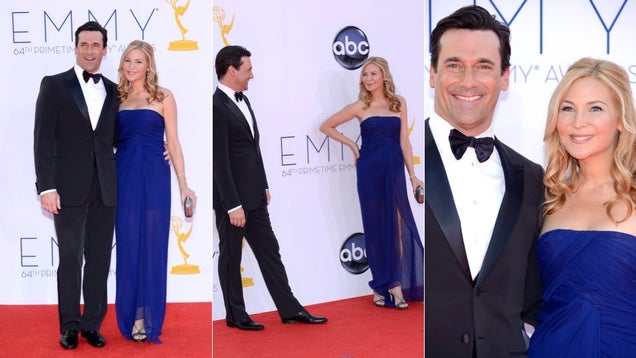 S
Coolness: Jon Hamm and Jennifer Westfeldt.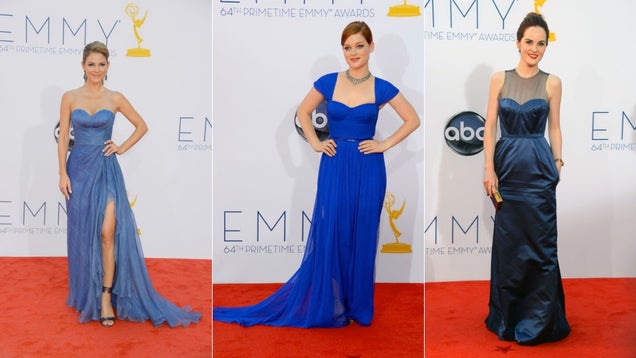 S
More blue hues: Maria Menounos, Jane Levy, Michelle Dockery aka Lady Mary of Downton Abbey.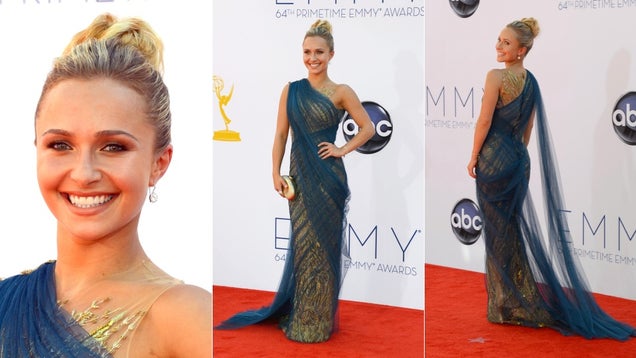 S
Hayden Panettiere was oh so sari.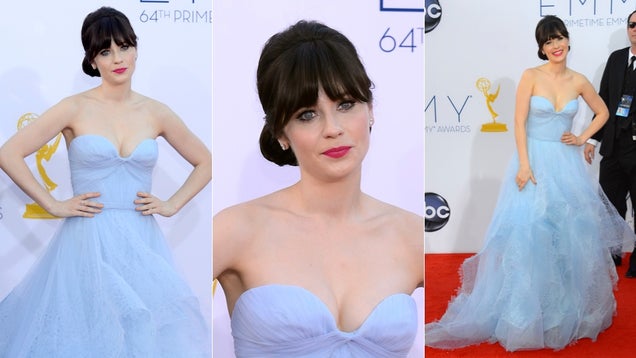 S
Soft, pretty blue on Zooey Deschanel.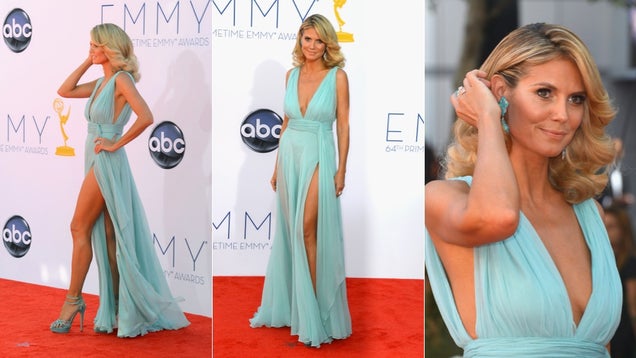 S
Seafoam: Heidi Klum.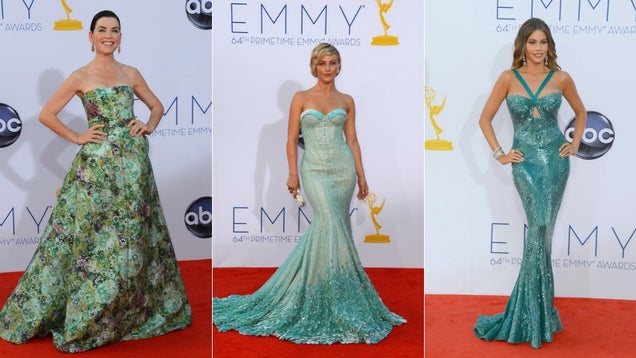 S
Aquamarines: Julianna Margulies, Julianne Hough, Sofia Vergara.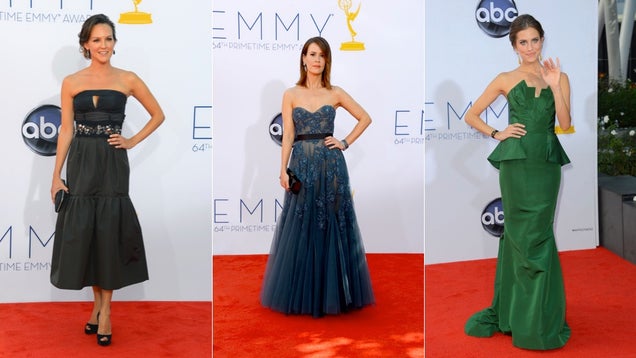 S
Straplessness: Carla Gallo, Sarah Paulson, Alison Williams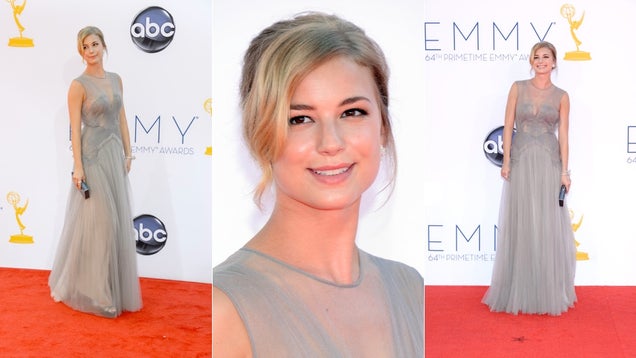 S
Silvery gray: Emily van Camp.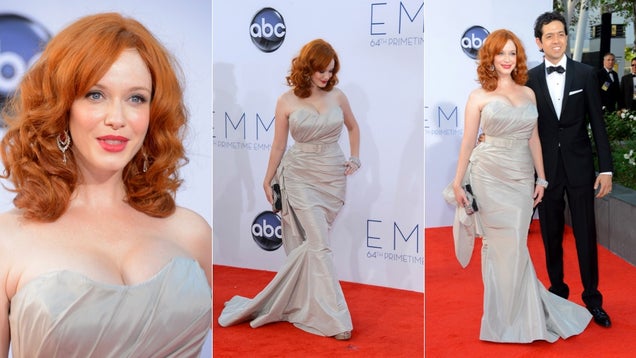 S
Smoke gray: Christina Hendricks.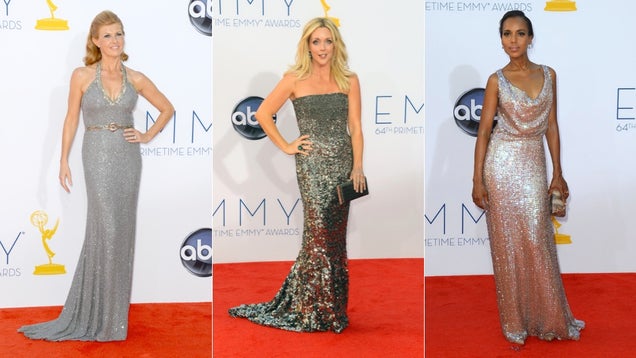 S
Glittery: Connie Britton, Jane Krakowski, Kerry Washington.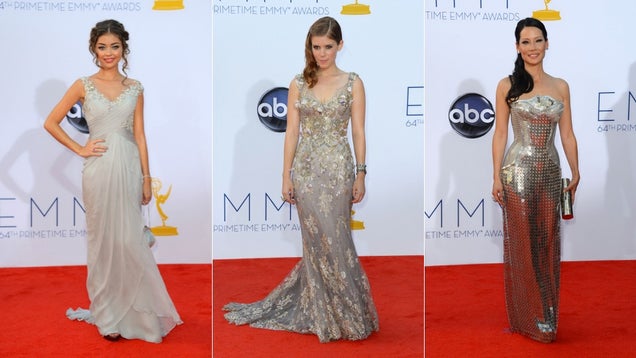 S
Silvery gray: Sarah Hyland, Kate Mara, Lucy Liu.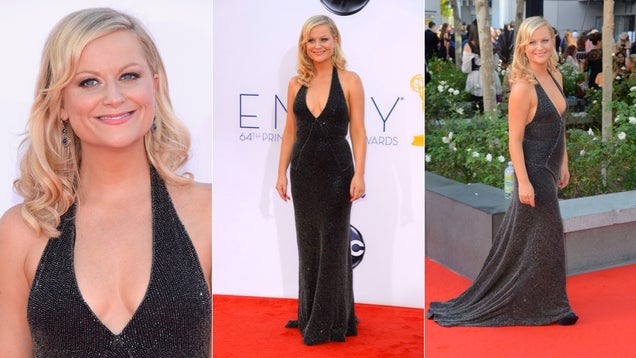 S
Gunmetal: Amy Poehler, looking all, "what breakup?"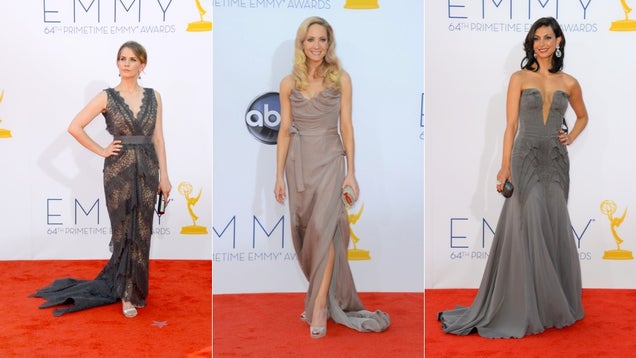 S
My Girl! Anna Chlumsky, Downton's Joanne Froggatt, the impossibly beautiful Morena Baccarin.
S
White: Jessica Paré.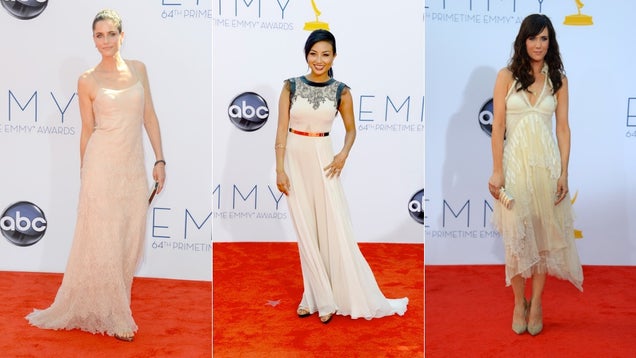 S
Shades of pale: Amanda Peet, Jeanne Mai, Kristen Wiig.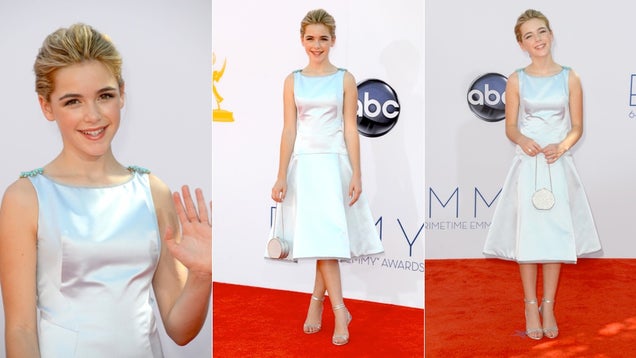 S
Crisp and sweet: Kiernan Shipka.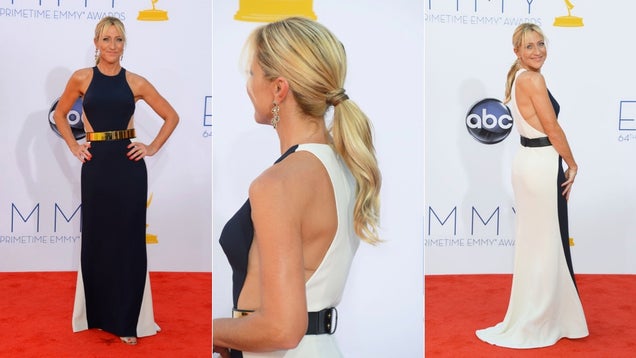 S
Edie Falco's daring gown was pretty awesome.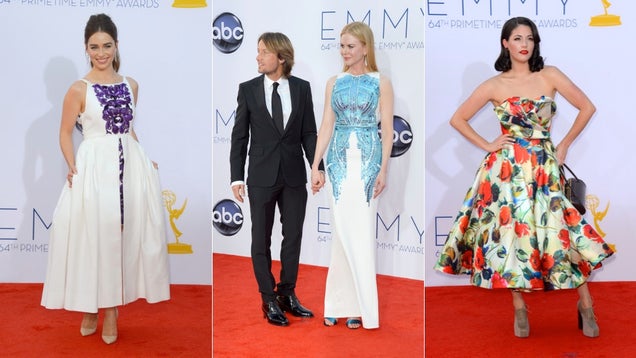 S
Some colorful details, some floral: Emilia Clarke, Nicole Kidman, Kenley Collins.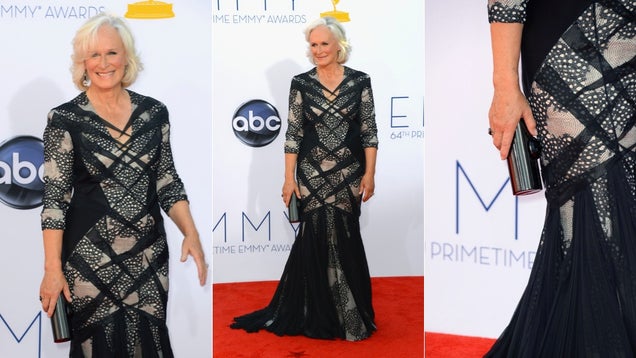 S
Guess who's black… Glenn Close.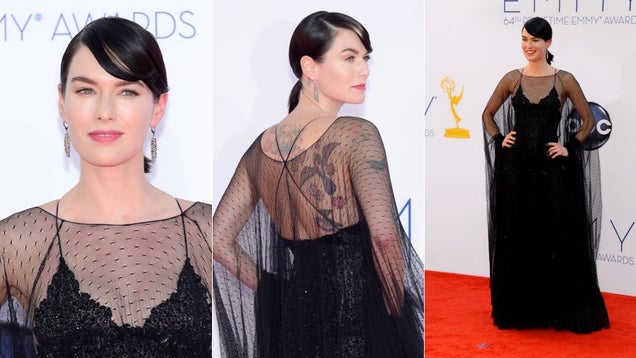 S
Witchy black: Lena Headey.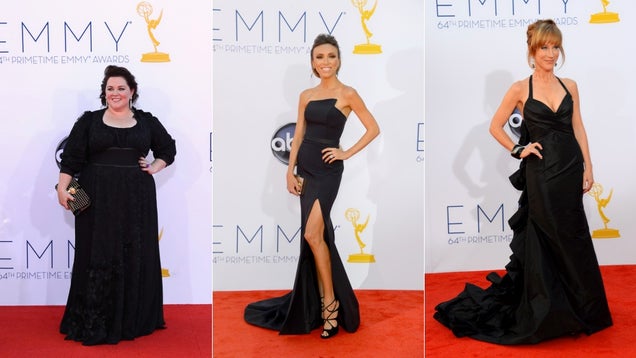 S
Formal black: Melissa McCarthy, Guiliana Rancic, Kathy Griffin.
S
Lace accents: Martha Plimpton, Mare Winningham, Lena Dunham.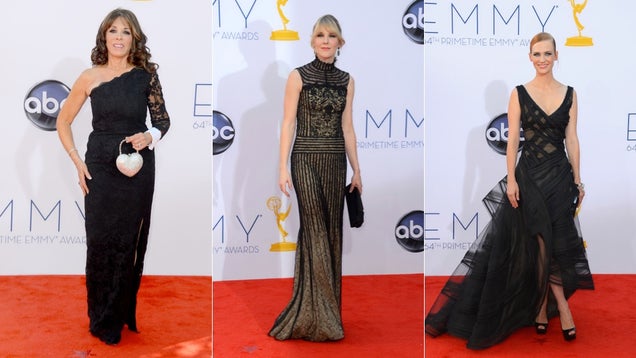 S
More shades of midnight: Kate Linder, Lily Rabe, January Jones.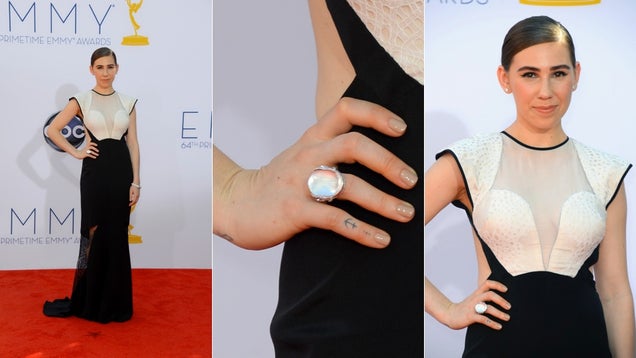 S
Weird, but cool: Zosia Mamet.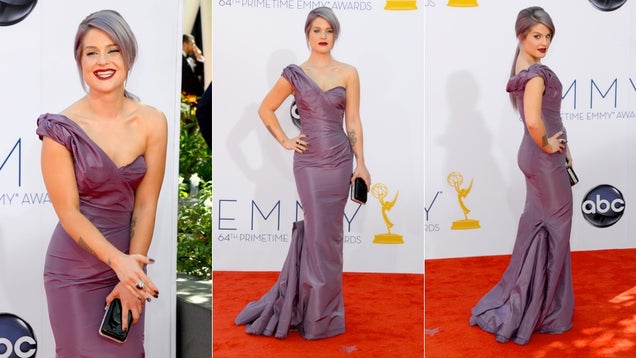 S
Old Hollywood va va voom: Kelly Osbourne.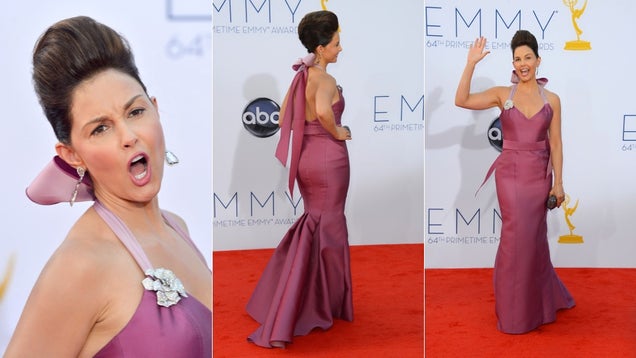 S
Um. Interesting, Ashley Judd.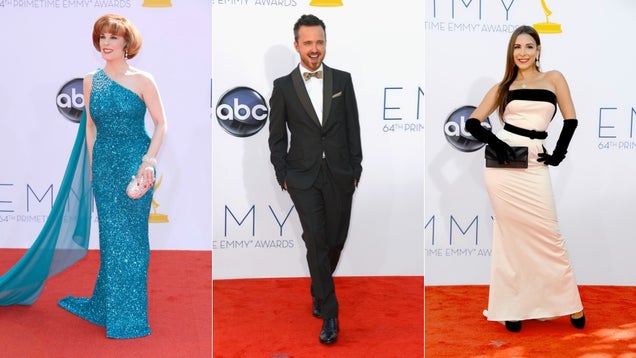 S
Thank you, but no: Vegas beading on Kat Kramer; Willy Wonka chocolate on Aaron Paul; Mayra Veronica, just no.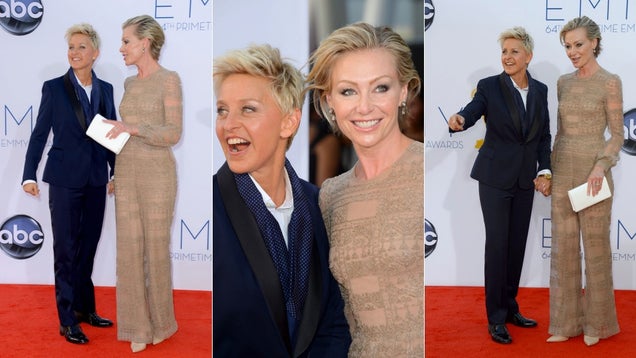 S
Pants! Ellen and Portia.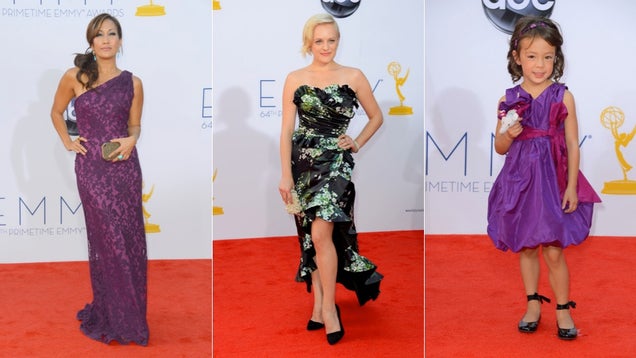 S
Meh: Carrie Ann Inaba, Elisabeth Moss, Aubrey Anderson-Emmons.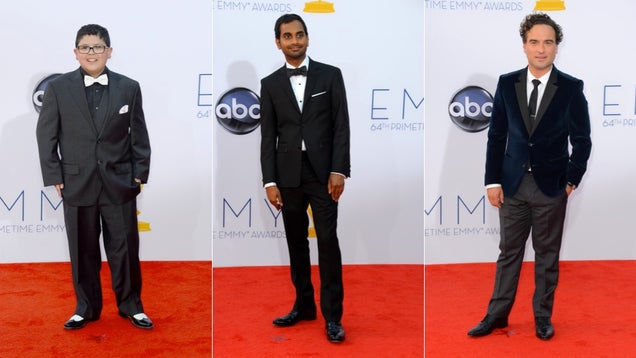 S
Dapper dudes: Rico Rodriguez, Aziz Ansari, Johnny Galecki.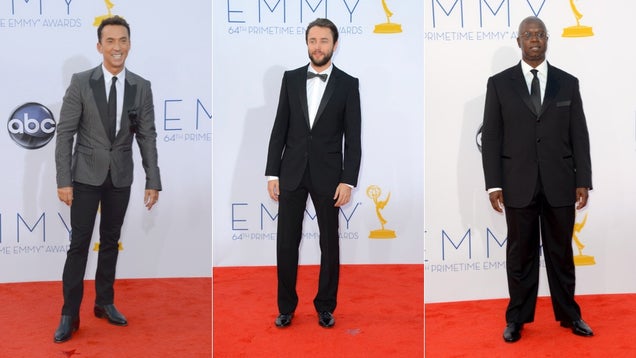 S
Bruno Tonioli, Vincent Kartheiser, Andre Braugher.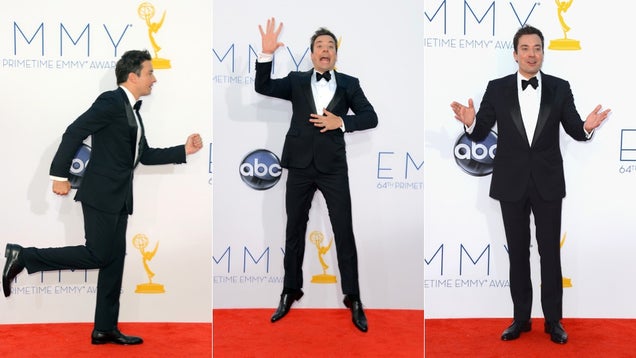 S
Enjoying himself: Jimmy Fallon.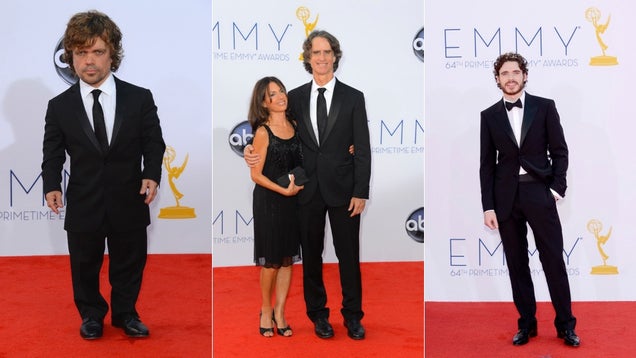 S
So smooth: Peter Dinklage, Jay Roach and Susanna Hoffs — yes, from the Bangles! — Kit Harrington Richard Madden.
Images via Getty.