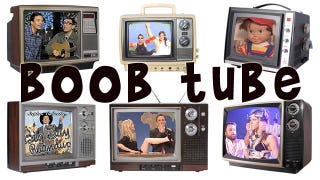 In this week's TV roundup, we take a scary look inside the home of Robert Blake, Britney Spears sings a capella and Cloris Leachman gets to first base twice.
---
1.) John McCain does a cameo on Parks and Recreation.
Earlier in the week, we posted a clip of Leslie Knope meeting Barbara Boxer and Olympia Snowe. In the interest of bipartisanship, John McCain was there, too.