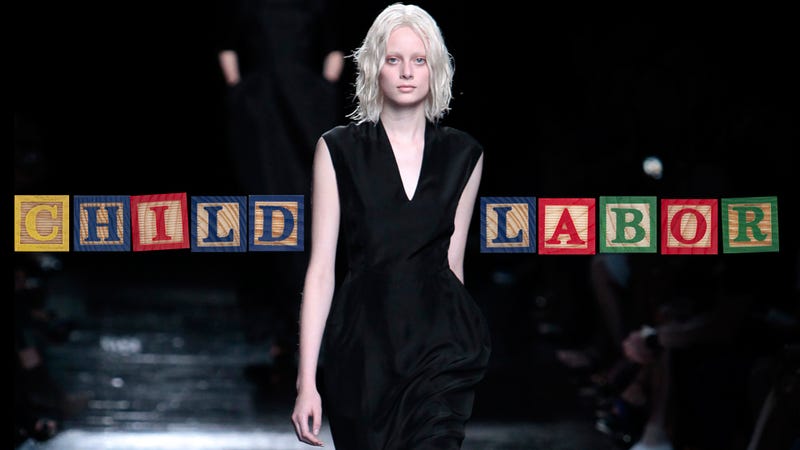 Just four months after announcing its commitment to end the practice of hiring models under the age of 16, Vogue magazine has violated its word — for a second time.
Brazilian model Thairine Garcia poses in front of the studio where her Vogue Japan shoot recently took place. All 19 international editions of Vogue have pledged not to hire models under the age of 16; Garcia is just 14.
The latest model for whom Vogue ignored its own rules is 14-year-old Brazilian Thairine Garcia. Garcia, who will turn 15 this December, last week shot an editorial for Vogue Japan with photographer Sharif Hamza. (Hamza was the photographer responsible for Vogue Paris' infamous 2011 spread featuring child models dressed and made up to look like much older women.) Garcia's editorial is understood to be for Vogue Japan's December issue. Further details about the unpublished spread are not yet available.