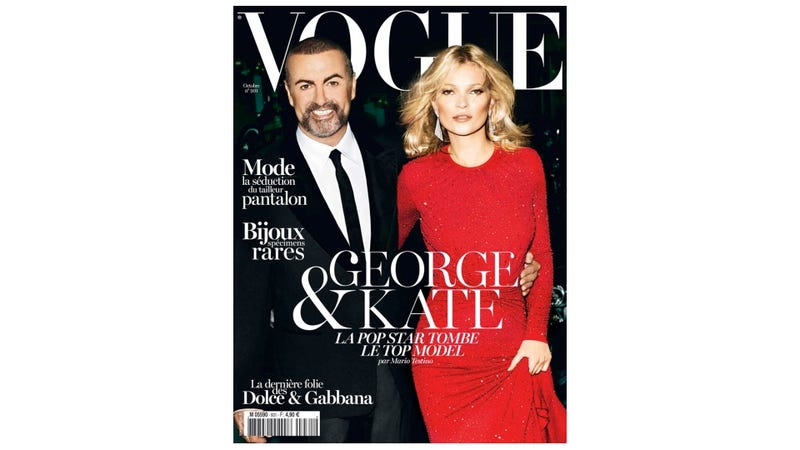 Holy eyebrows: Emmanuelle Alt put George Michael and Kate Moss on the latest cover of French Vogue. The singer seems like kind of a random choice, but then again as we know from the video she made to mark Vogue's Web redesign, Alt is a George Michael superfan.
This being the awesome video in question. [DS]
---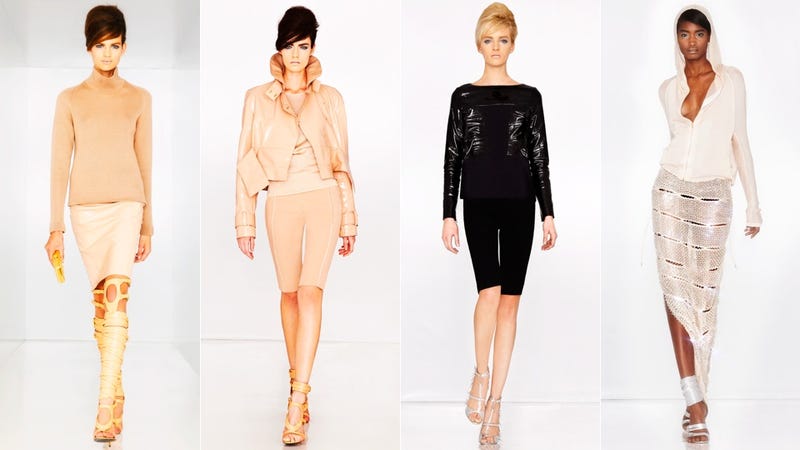 Tom Ford
has taken the unprecedented step of publishing photographs of five of his spring show looks
on the Internet
. Where just anybody can see them! Someone
pass the smelling salts
. Ford's spring collection was described by the designer as embodying values of
"chastity and perversity."
Now flick through the slideshow and grade looks "Chaste!" or "Perverse!" to your little hearts' content. [
Vogue UK
]
---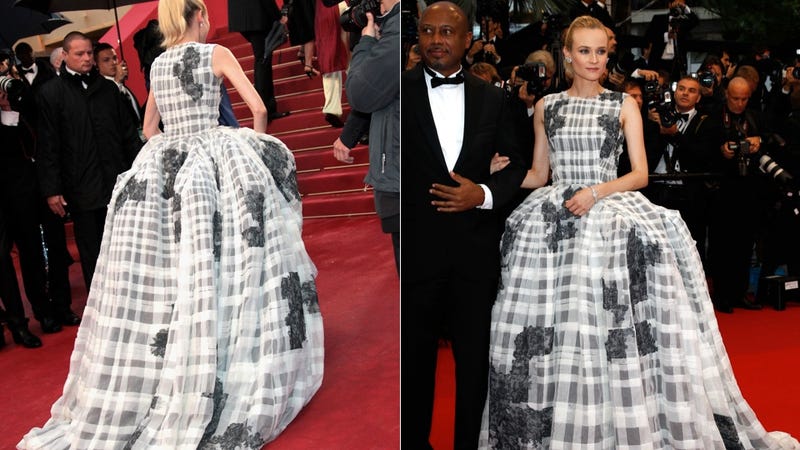 Diane Kruger
had to get cut out of this
Dior
couture dress. "It was so big that it took me an hour to get into it and the only way for me to go to the bathroom was to take off the bodice," said the actress. "Once I finished dinner, I had to go to the bathroom and it became so tight that I couldn't breathe anymore.
Josh had to come with me to the lady's room and cut me out of it.
" [
People
]
---
Here is a promo for the documentary that Albert Maysles is making about Iris Apfel. [
Vimeo
]
---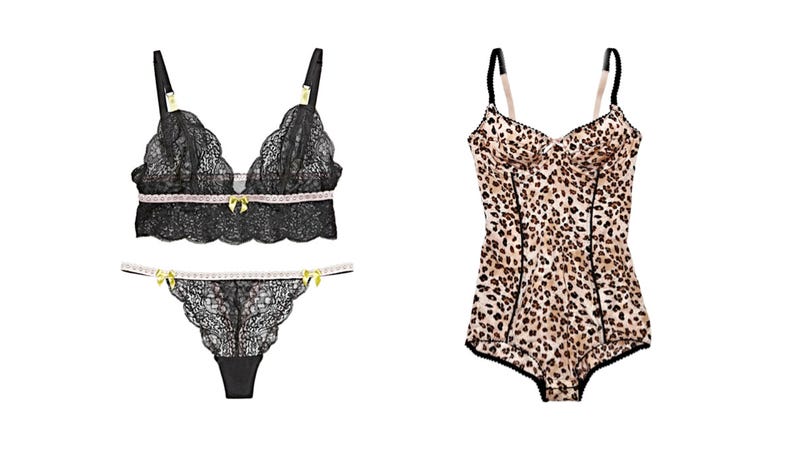 What, you'd expect a
Cosmopolitan lingerie collection for J.C. Penney
to look tasteful and restrained? [
Racked
]
---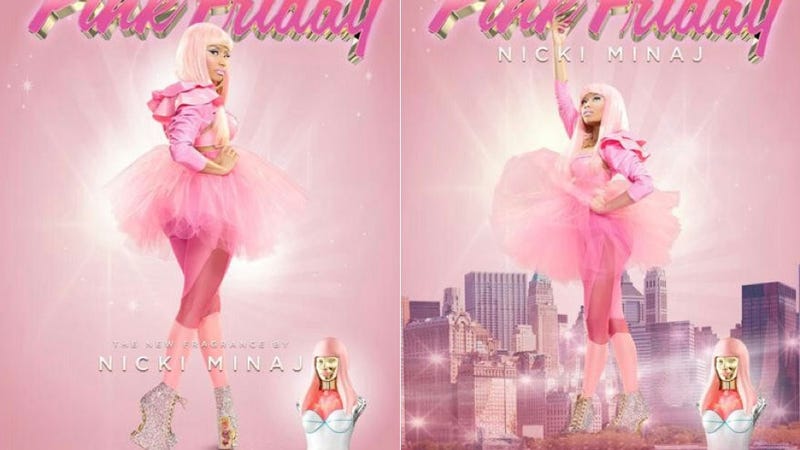 This is
Nicki Minaj
's fragrance ad. [
FBD
]
---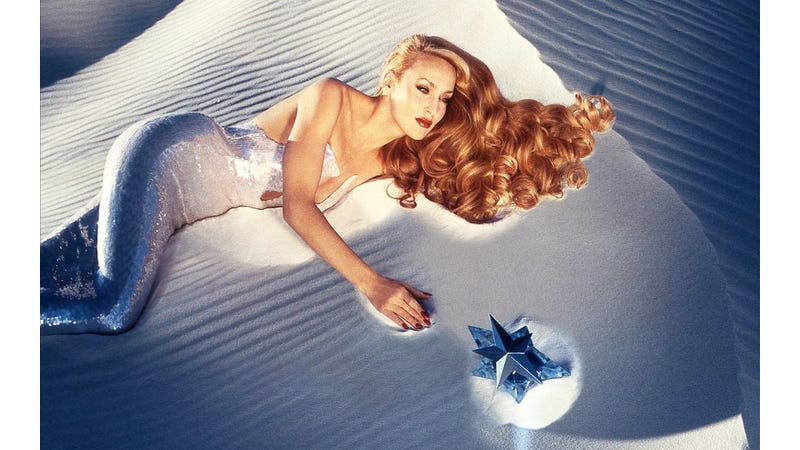 And
this
is
Jerry Hall
's iconic 1995 fragrance ad for
Thierry Mugler's Angel
. Christophe de Latilade, Mugler's longtime creative director, recalls of the shoot:
"We shot this in White Sands, New Mexico. Apparently Jerry had been visiting her family in Texas at the time, so she told me, 'I will make my arrangements, just tell me where the hotel is.' The day of the shoot, a huge white stretch limo appeared with a chauffeur who looked like a pimp or something, all dressed in white with white crocodile boots. Jerry came out and had big Vuitton trunks filled with lingerie with her. She spent her evenings doing fittings with her own lingerie in an ugly little motel in Alamo Gordo. That was the sort of thing she did."
[The Cut]
---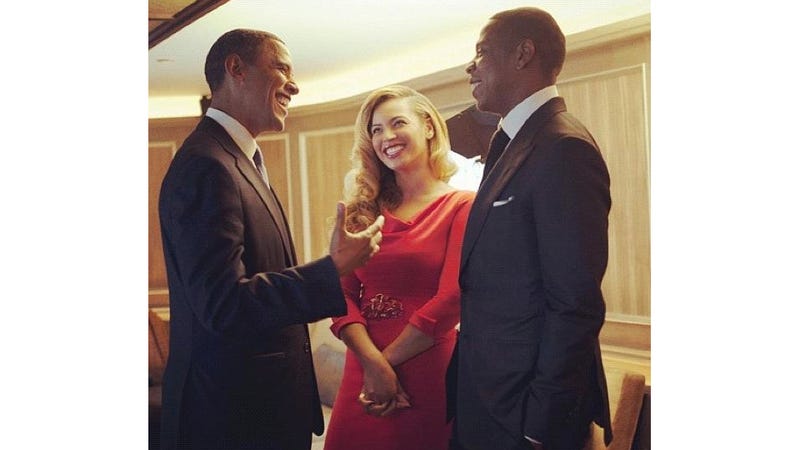 Beyoncé
's red dress that she wore to meet the President at the little
$40,000-a-plate
fundraiser she hosted with her husband?
Oscar de la Renta
. [
Fashionista
]
---