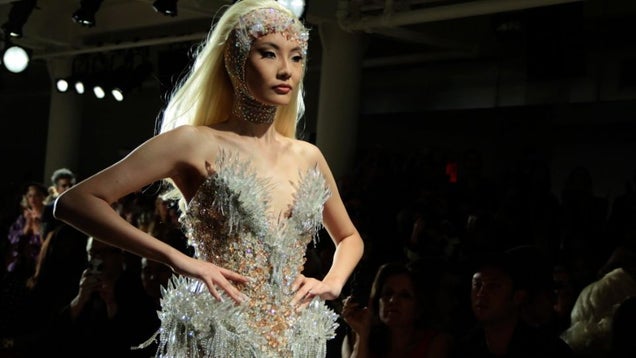 S
New York fashion week has ended and the collections have been presented to the buyers and the press — but what happens on the runway is only one small part of the action. We sent intrepid photographer Nilina Mason-Campbell to bring you the best of backstage. Click on for Paris Hilton, Amanda Lepore, Solange Knowles, and lots of outlandish eye makeup.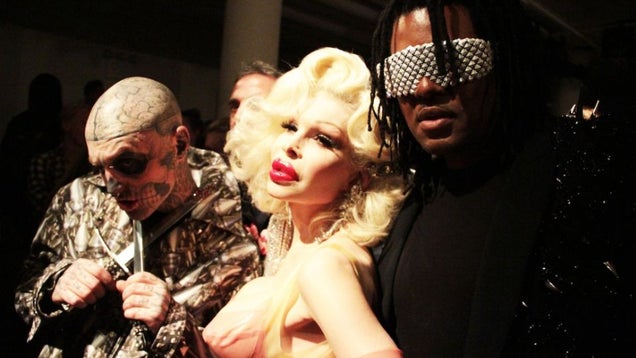 S
Taking their seats front of house were guests including Rick "Zombie Boy" Genest, Amanda Lepore, and a man wearing a silver mesh visor.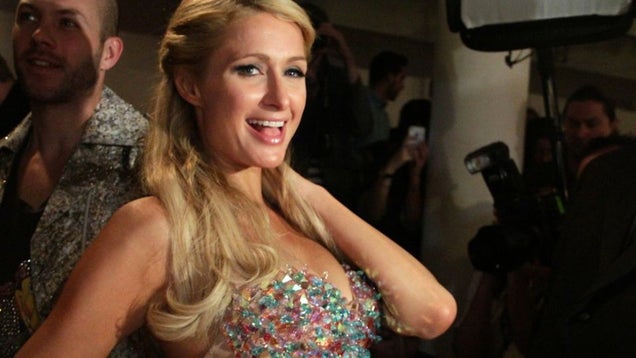 S
Paris Hilton made repeated appearances this season, turning up to sit front row at the Blonds, Jeremy Scott, and Charlotte Ronson (where some P.R. who really deserves a raise put her next to Corey Kennedy). I guess the '90s really are back.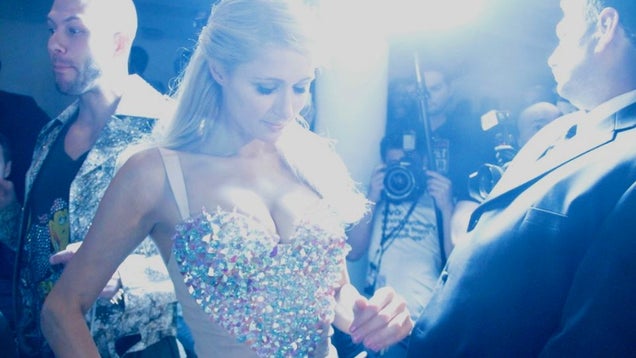 S
In honor of this photo, I just Googled, "Paris Hilton looking at her own chest." I found a
blog
, written in broken English, full of pictures of Paris Hilton peering down at her cleavage, with captions like, "Interestingly, Paris Hilton on his chest seems to be proud of, was to capture the next shot a lot of self-reward Bust." I love the Internet.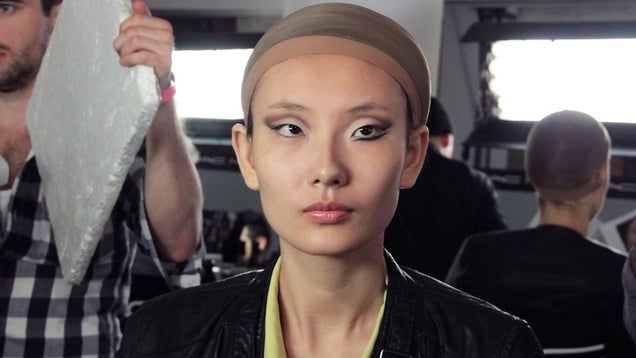 S
Makeup in progress backstage at the Blonds.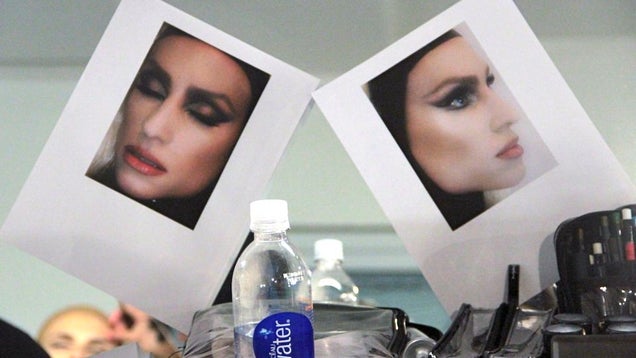 S
Makeup references.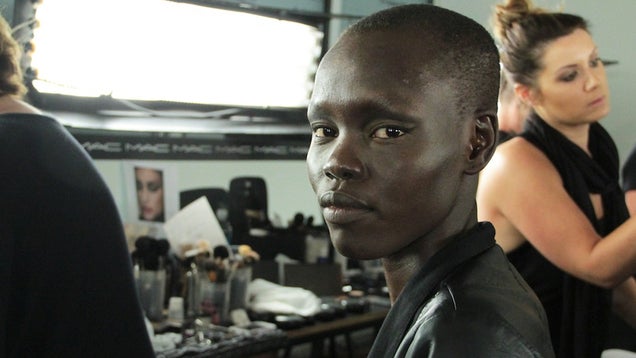 S
Model Grace Bol.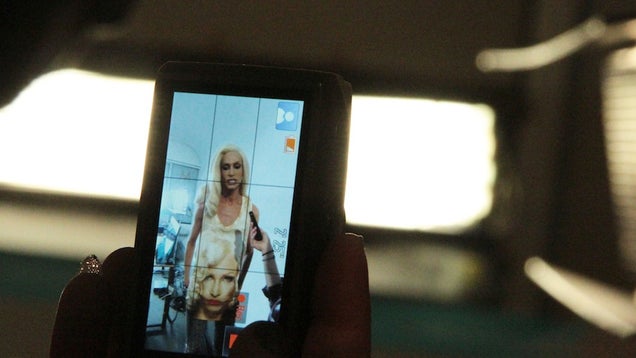 S
Designer Philippe Blonde being filmed backstage before the show.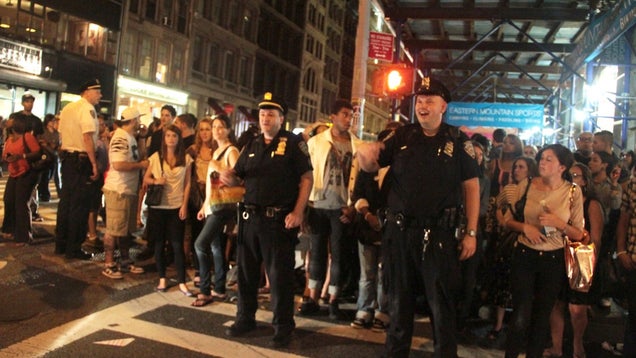 S
New York fashion week kicked off with Fashion's Night Out, Anna Wintour's favorite invented holiday. This is a view of the evening crowds in SoHo.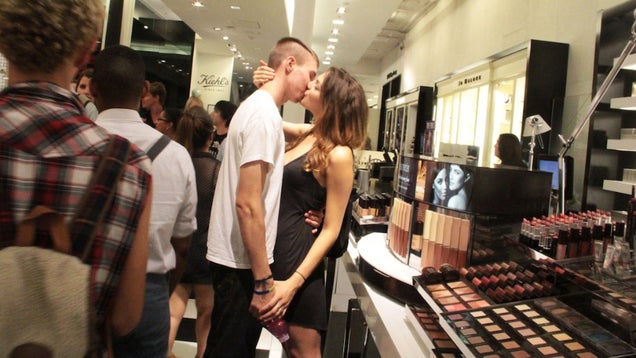 S
Inside a store, this couple kissed.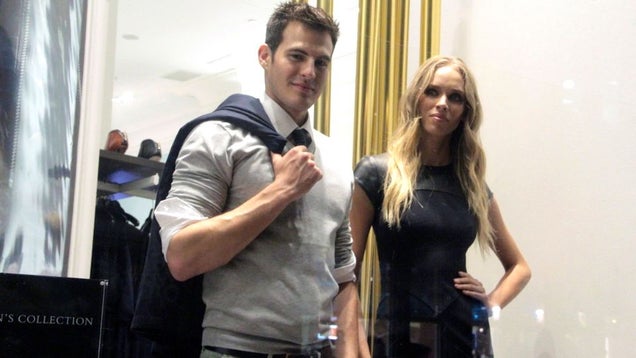 S
Several stores, including Guess, pictured, opted for live models in their windows.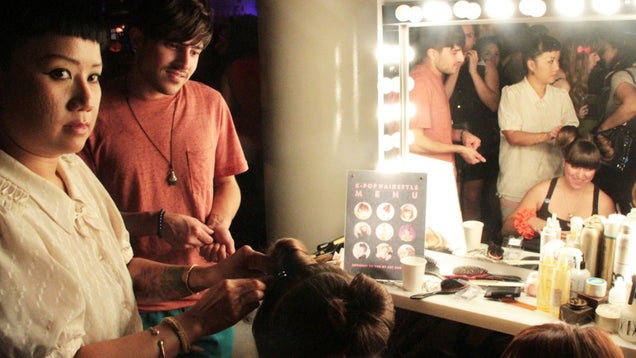 S
The Ace Hotel hosted a karaoke party with Solange Knowles, Devonté Hynes, Alexa Chung, and Ed Droste. You could get a K-Pop "makeover" before taking the stage.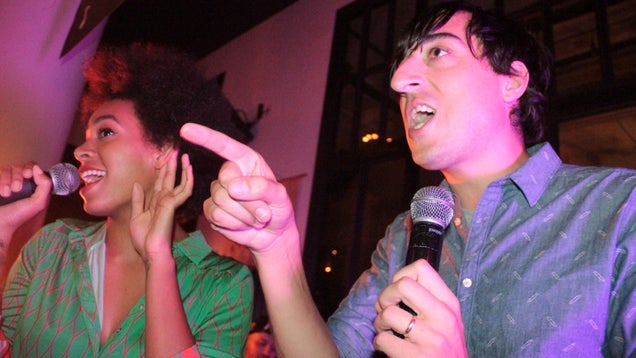 S
Droste and Knowles singing.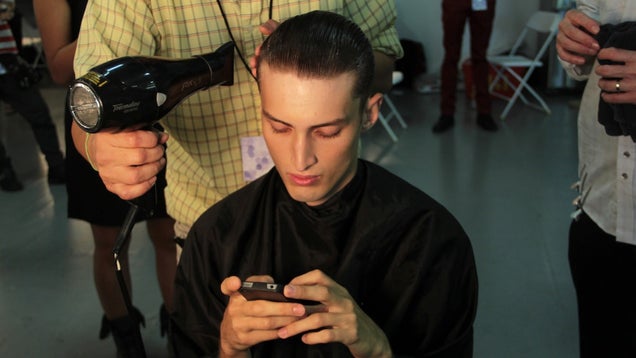 S
A male model in hair and makeup backstage at the Perry Ellis show.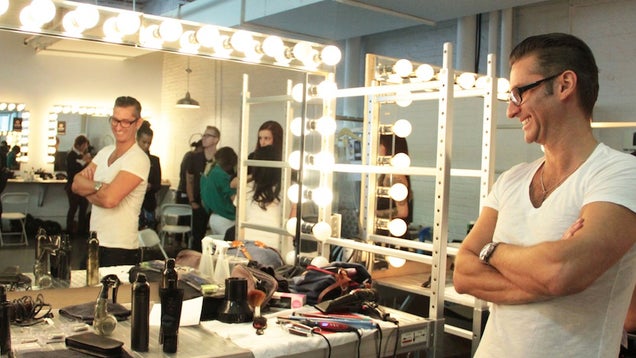 S
The backstage work space.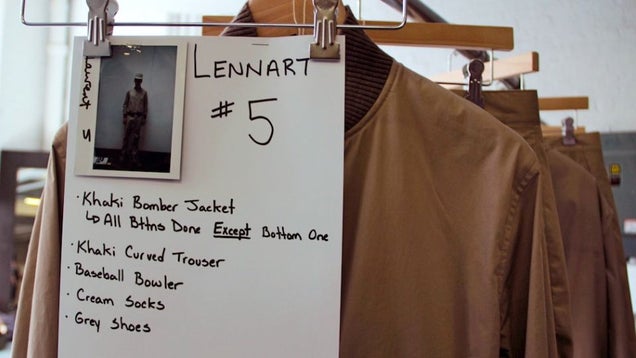 S
Each fashion week show look comes with detailed instructions for the dressers, who are often design student volunteers.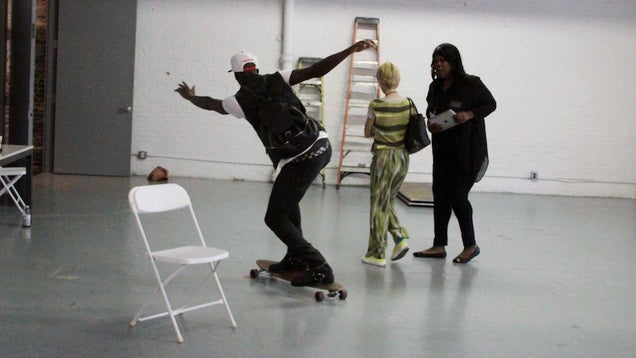 S
Which is not to say that backstage is all work and no play.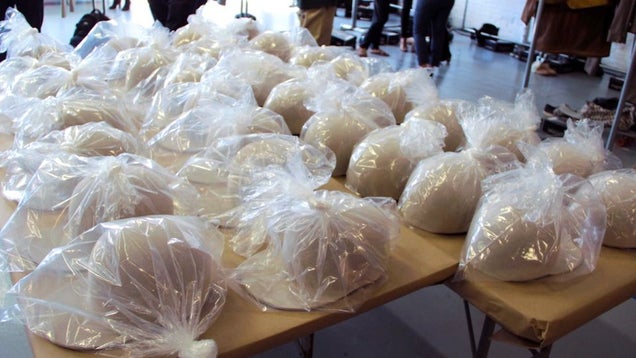 S
Each look at Perry Ellis was topped off with a beige wool hat.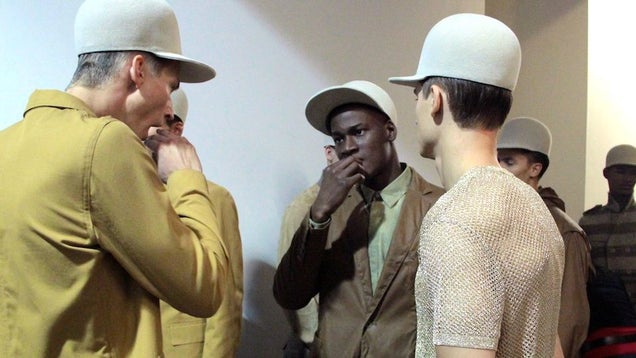 S
Models line up before the show.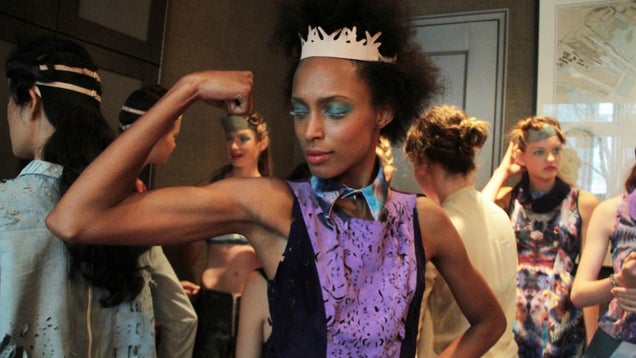 S
A model showing off her guns at the Sobotka presentation.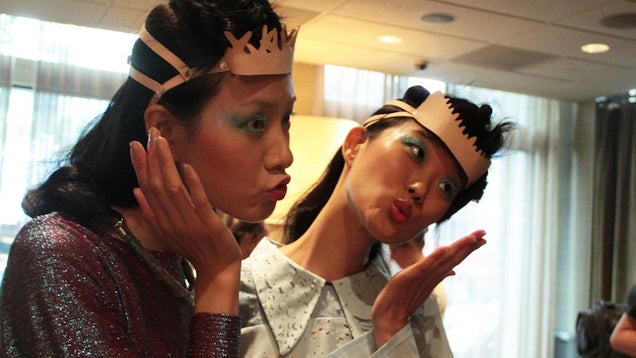 S
Backstage photographers are always asking models to blow kisses. It's one way to get the nails, the hair, and the makeup design into the same frame.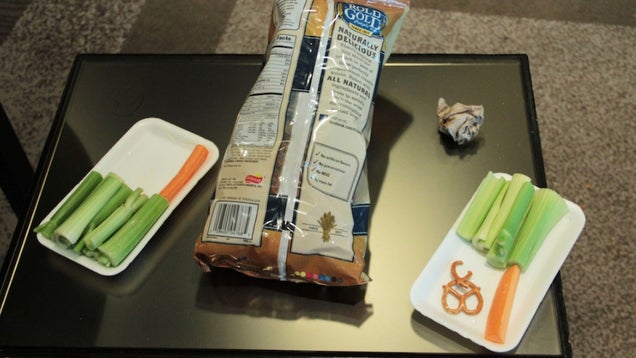 S
Healthy food options.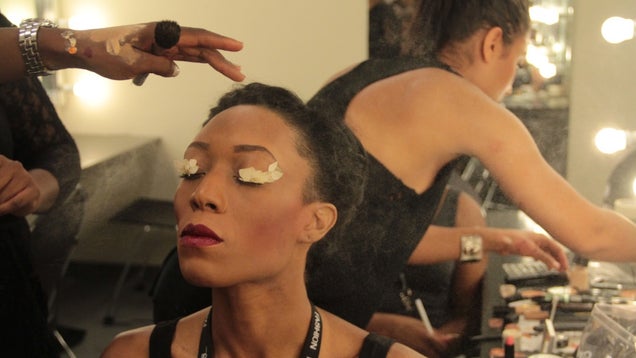 S
Most of the models at the Harlem's Fashion Row fashion show had sequined eyelids.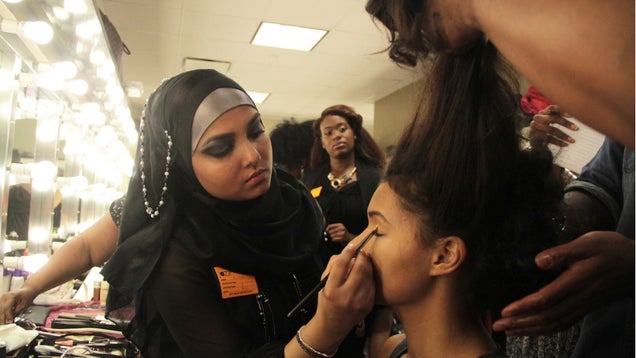 S
A makeup artist plying her craft.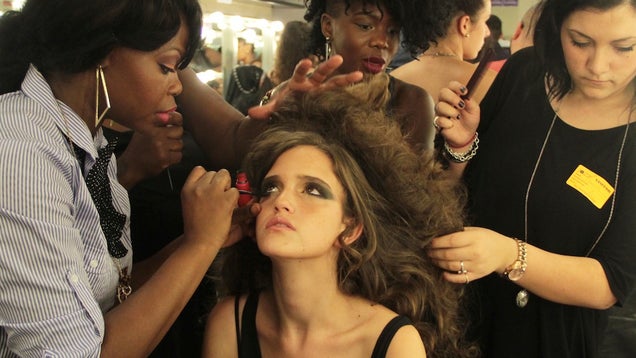 S
Backstage staff.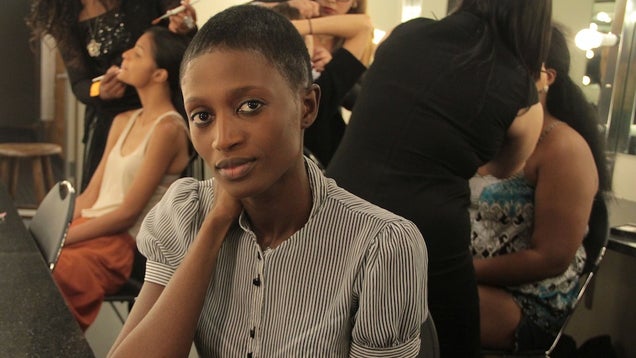 S
A model awaiting hair and makeup.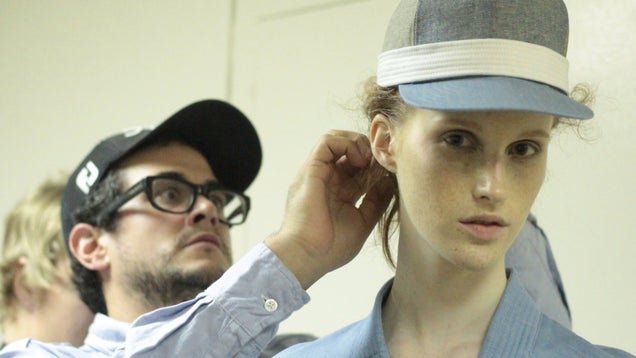 S
At Jen Kao, a hairstylist tucks one model's hair under her hat.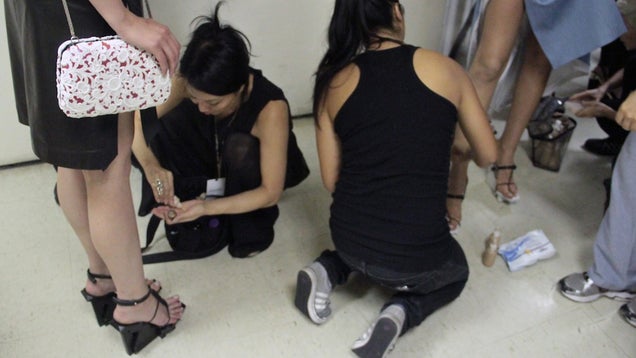 S
Makeup isn't just for faces — it's for any area of skin that can be seen by the show attendees or by the runway photographers.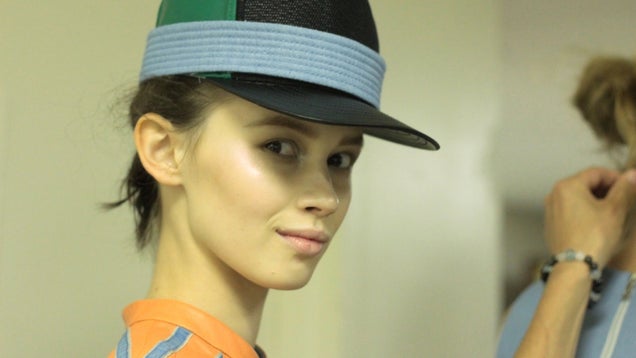 S
A model backstage at Jen Kao.
S
Ready to step onto the runway.