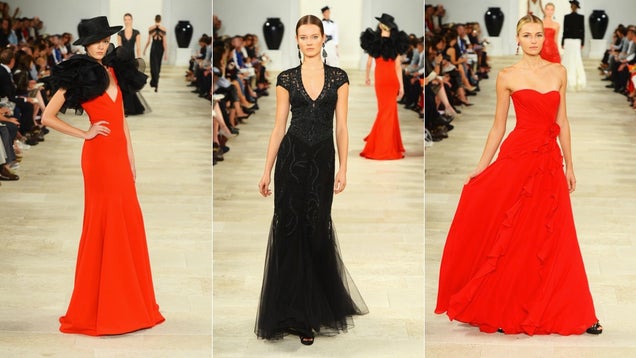 S
Ralph Lauren is known for fetishizing Americana, but last night's presentation of the Spring 2013 collection had a decidedly Spanish flair. It was unclear whether he was referencing the Iberian peninsula or Mexico, Argentina or Chile, but there were flamenco flounces, vaquero hats, and dresses as red as the Castilian flag. Plus: Berets! Jodhpurs! Serapes! And, matador-esque jackets and pants. While some of the pieces are costume-y, the overall spirit — clean lines, simple shapes, a limited color palette — was wearable.
Still, it's a little like "if you like Mexican-ish stuff but don't want to cross the border and would like to pay 10 times the price, here ya go!" Suzy Menkes writes:
Yet the problem with this show - as with a previous foray into China for a Ralph Lauren collection - is that Mexico is a complex country: in itself and in its relationship with the United States. It is also part of a global world in which what were once signature outfits are now vacation fodder.
Click through and judge for yourself!
[NYT]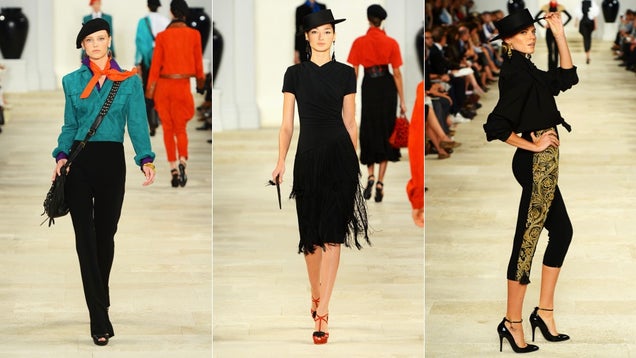 S
Those torero pants are pretty hot.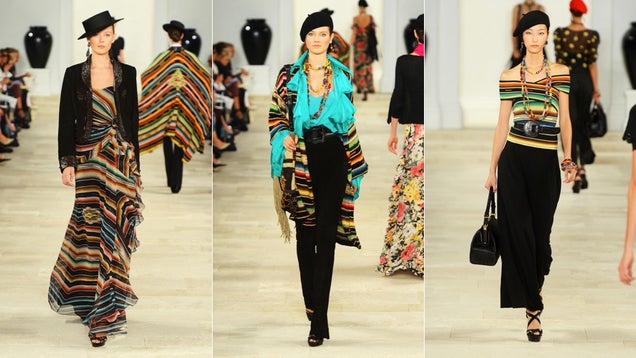 S
Something kind of "picked it up at the gift shop" about this.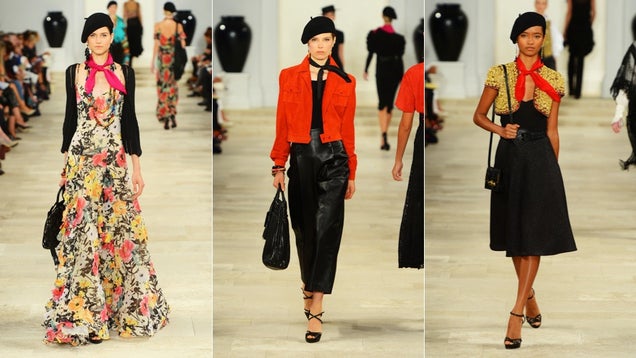 S
Floral number on the left is a dream.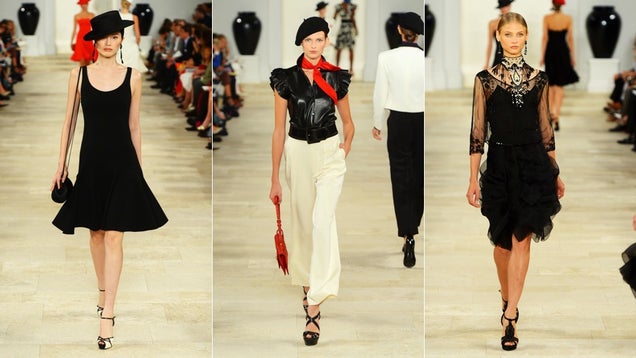 S
We'll be seeing the filmy frock on the right on the red carpet soon.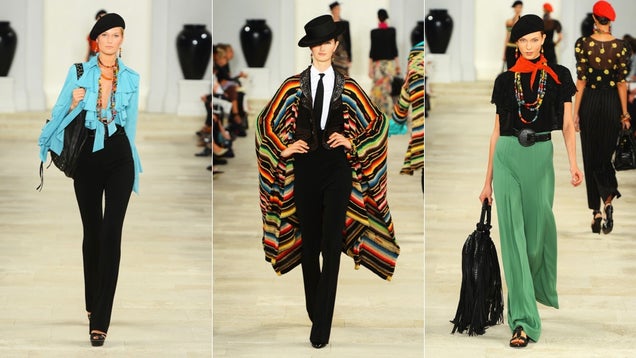 S
Olé or oh, lame?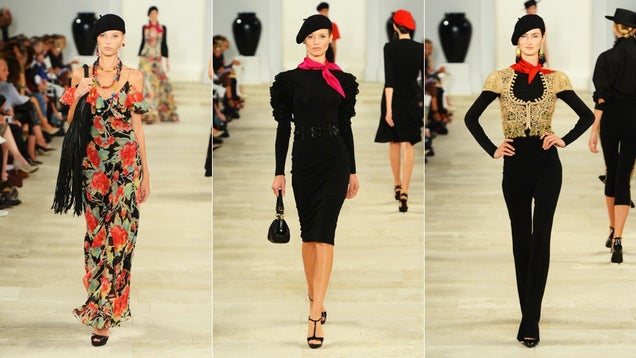 S
Ordering a new beret right now.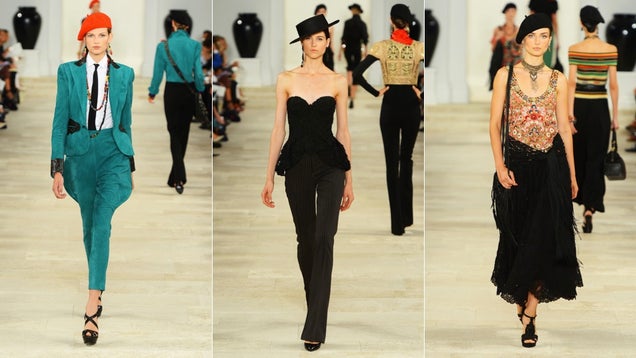 S
Lauren Bacall meets Gala Dali?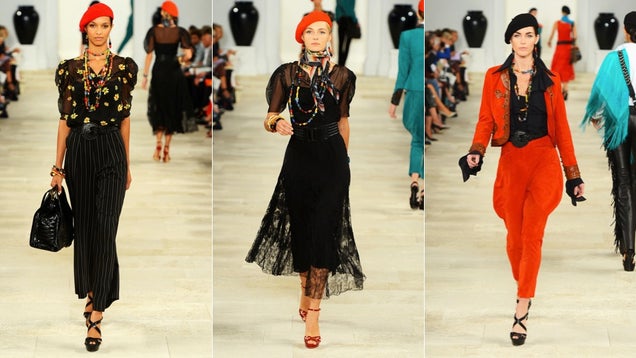 S
It's all about the one in the middle, sans styling.
S
A different take on red, white and blue.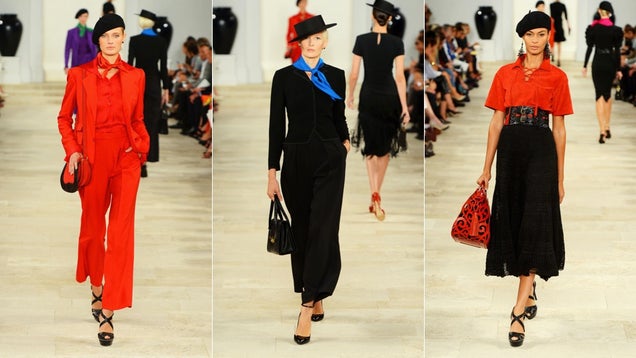 S
Quite a bit of black, considering this is a spring collection.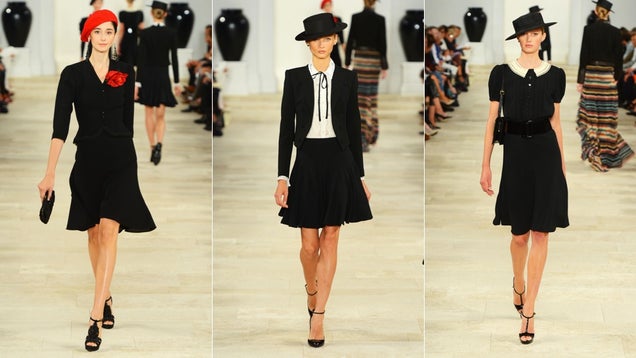 S
But the short flirty dresses are fabulous.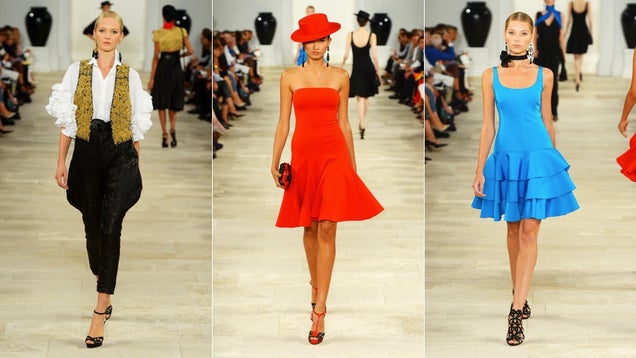 S
No, yes, no.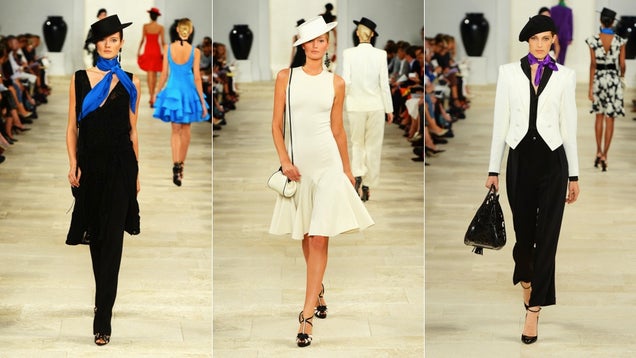 S
Lunch in Madrid.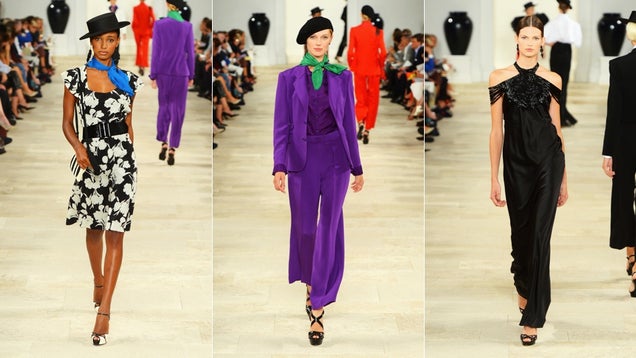 S
YES, no, yes.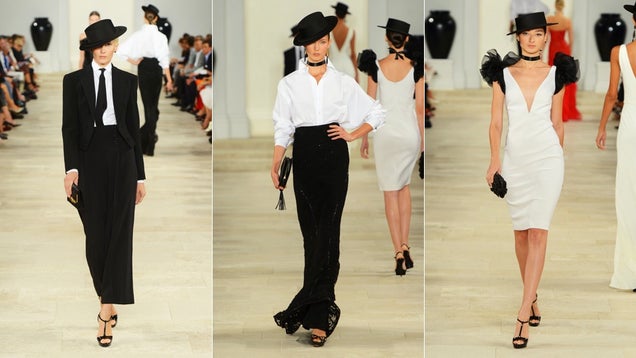 S
A study in contrasts.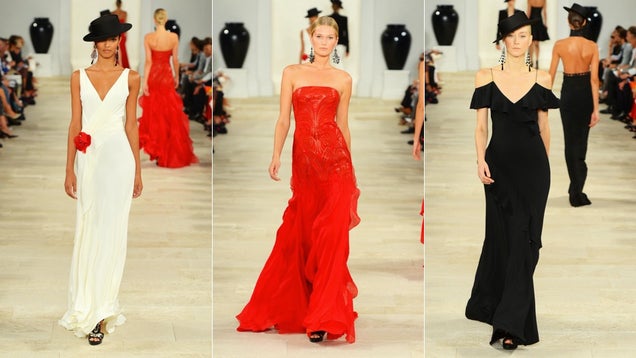 S
OMFG YES YES YES.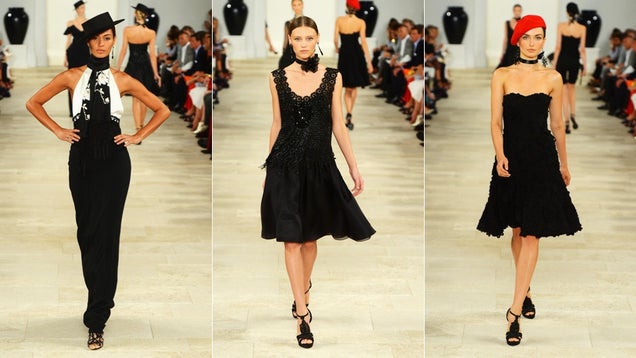 S
Delicioso.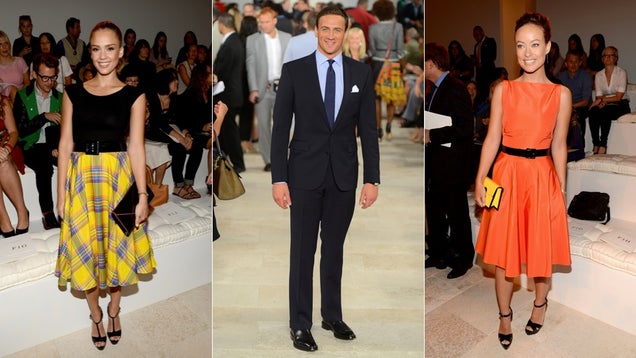 S
¡Jeah!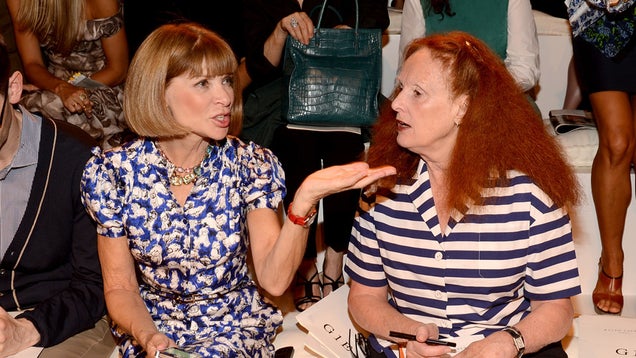 S
Discuss.
Images via Getty.