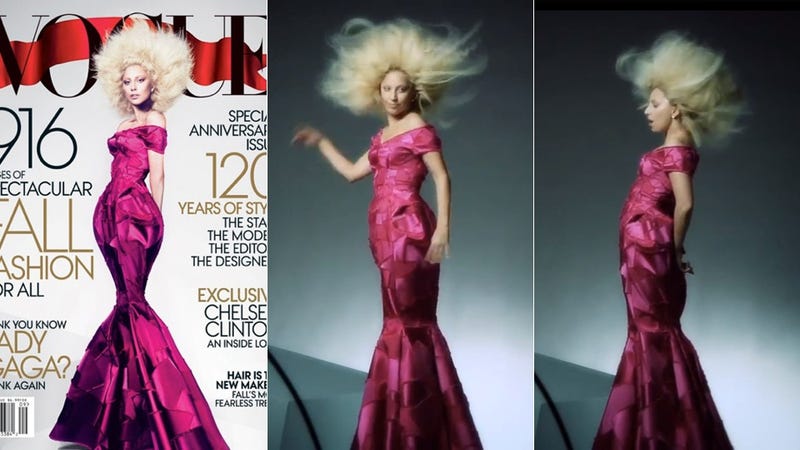 If you watch the behind-the-scenes video from Lady Gaga's September Vogue cover shoot, three things become apparent. One, the color of that Marc Jacobs dress really is in the eye of the beholder (or the lens of the camera or the settings of the computer monitor): is it purple or is it pink or what? Two, Lady Gaga's waist magically shrank from "a believably human size" to "less than the width of her head" during the post-production Photoshopping (and her knees became about the size of twigs). And Three, those poufs of fabric around the hips of the dress are just as strange-looking in motion as they are on a still cover image. [BuzzFeed]
---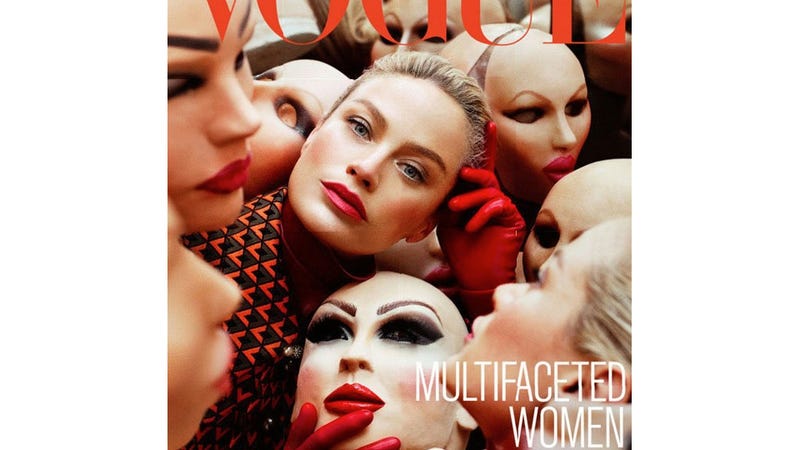 Carolyn Murphy
and a bunch of mannequin heads are on the September cover of
Vogue
Italia. [
FGR
]
---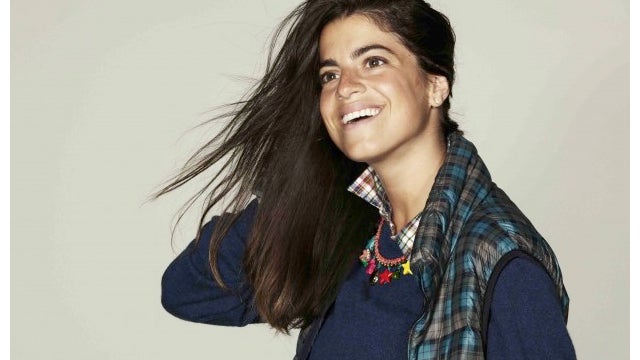 Uniqlo
's latest ad campaign features football player
Joe Montana
, choreographer
Benjamin Millepied
, Man Repeller blogger
Leandra Medine
, Mission Chinese Food co-founder
Danny Bowien
, entrepreneur
Brit Morin
, skateboarder
Zered Bassett
, and singers
Goapele
and
Amanda Warner
. [
WWD
]
Medine says that the commenter backlash she experienced when she
announced her engagement
on her blog — apparently some weirdly literal-minded Internet people
thought
Medine should have remained repellent to men forever like some kind of vestal virgin in the temple of blog-fashion — made her question her decision to marry. "I was really upset. I was like,
'Should I not be getting married?'
It was to that point," says the blogger. "I was so upset that people on the Internet could be angry at me for getting engaged, you know what I mean. And I felt bad that I was upset about that." But, adds Medine,
"When you're a personal style blogger you are begging for people to criticize and ridicule you. So, it's fine."
[
Fashionista
]
---
Here is 32 seconds of
Lara Stone
gyrating in her underwear to
"Push It" by Salt N Pepa
. [
YouTube
]
---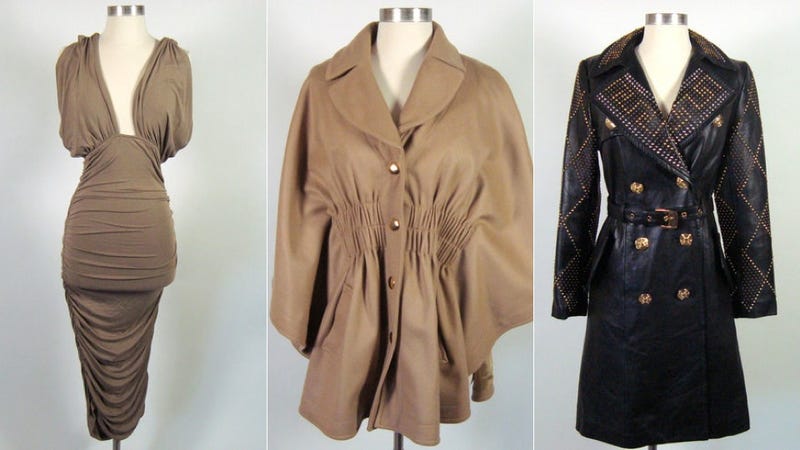 Oh, by the way: all the stuff that
Kanye West
made
Kim Kardashian
get rid of, "for charity," in the
Great Kardashian Kloset Kleanout
of 2012? It's up for auktion on eBay — but
only 10% of the proceeds are going to charity
. Stay klassy, Kim. [
Fashionista
,
eBay
]
---
Here is the trailer for the upcoming documentary about
Iris Apfel
. [
Vimeo
]
---