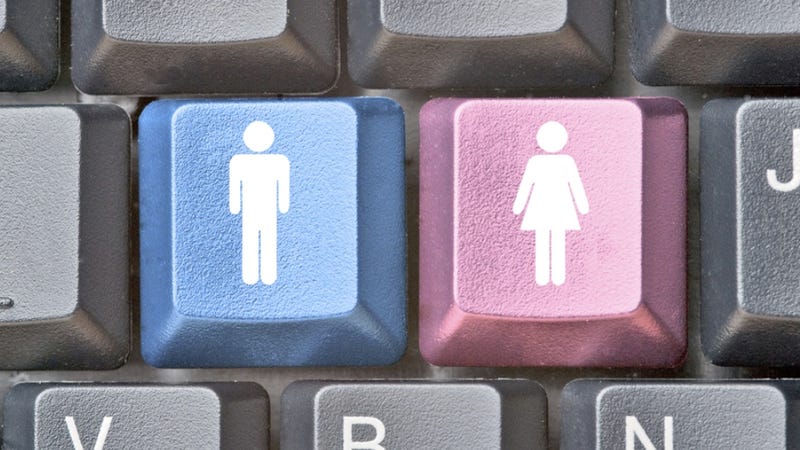 Both conservative politicians and some mainstream publications want us to think sex selective births — whether via abortion or pre-birth embryo testing — are on the rise and deserve our urgent attention. But while sex selection is unarguably a crucial problem in some countries that favor men over women, focusing on the literal "sex selecting" itself distracts from real issues.
The Daily Mail ran a breathless piece today on the supposed hordes of British women flying to US doctors to "defy" the UK ban on choosing the sex of one's baby. Well, the paper knows of "dozens," and has identified exactly one doctor who supplies their sex selective needs: Dr. Jeffrey Steinberg, who is based in New York and says he sees about 40 British couples a year.
The UK banned gender selection in 1990 with the Human Fertilization and Embryology Act, which states a license to assist in reproduction "cannot authorize any practice designed to secure that any resulting child will be of one sex rather than the other" and forbids "the testing of embryos for the purpose of establishing their sex." But in wild-and-crazy America, the paper explains, gender selection via embryo testing is legal and unregulated, although extremely rare. Steinberg offers a procedure called pre-implantation genetic diagnosis (PGD), a complicated technique only practiced by a handful of doctors and originally developed to diagnose serious genetic disease in embryos before pregnancy. "If you want to be certain your next child will be the gender you are hoping for, no other method comes close to the reliability of PGD," his website promises. "'While traditional sperm-screening techniques have a success rate of 60 to 70 per cent, only PGD offers virtually 100 per cent accuracy." The website also assures that sex selection is available to all patients without judgment.
Does Steinberg's name ring a bell? Maybe it's because The Daily Mail wrote about him last summer in a story called "The $24,000 baby: How couple spent a small fortune to ensure they got a girl" that focused on the happiness of the mother rather than salacious rhetoric. In 2009, CBS asked readers: "Want to design the perfect baby?" And back in 2006, the AP wrote about "Well-off foreign couples ... getting around laws banning sex selection in their home countries by coming to American soil — where it's legal — for medical procedures that can give them the boy, or girl, they want."
The Daily Mail might just be rehashing the story because it's a slow news day. But the article's fearmongery tone suggests otherwise: that the paper is capitalizing on the fact that sex selection has become a major platform for anti-choice movements on both sides of the Atlantic over the past few years.
Conservatives absolutely love talking about sex selective abortion because it allows them to get super black and white about the choices we have if we want to stop millions of baby girls from being born. And what kind of fucked up sociopath doesn't want to jump on that bandwagon? "There are only two alternatives," argued the Wall Street Journal's Jonathan V. Last after Mara Hvistendahl's widely-read book, Unnatural Selection: Choosing Girls And The Consequences Of A World Full Of Men, came out last year. "Restrict abortion or accept the slaughter of millions of baby girls and the calamities that are likely to come with it."