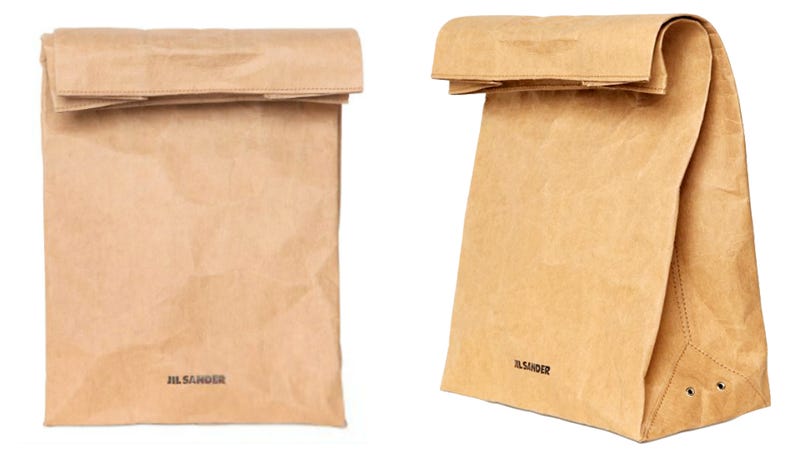 So. Jil Sander is selling a brown paper bag. It is made of coated paper, with brown stitching on the sides. It differs from your average lunch sack in that it has a Jil Sander logo on one side — and it costs $290.
W effused about the bag's $630 black leather cousin, writing:
The design does two very interesting things: It doesn't venture far from the original, and it's perfectly in sync with the fashion house's minimalist roots. Forget recycling — this bag is a keeper.
Does Jil Sander sell a bag I can barf in, too?
Every time I read about a $500 pair of Rodarte socks, a $9,500 Fendi bicycle, a $53,500 Bottega Veneta suitcase, a $700 Margiela t-shirt, a $2,000 Louis Vuitton trashbag purse, I feel a familiar sense of disappointment. Why does fashion always end up giving fodder to the haters? These are the kinds of products that are born for scream-y New York Post headlines and incisive water-cooler conversations about the emperor's new clothes.