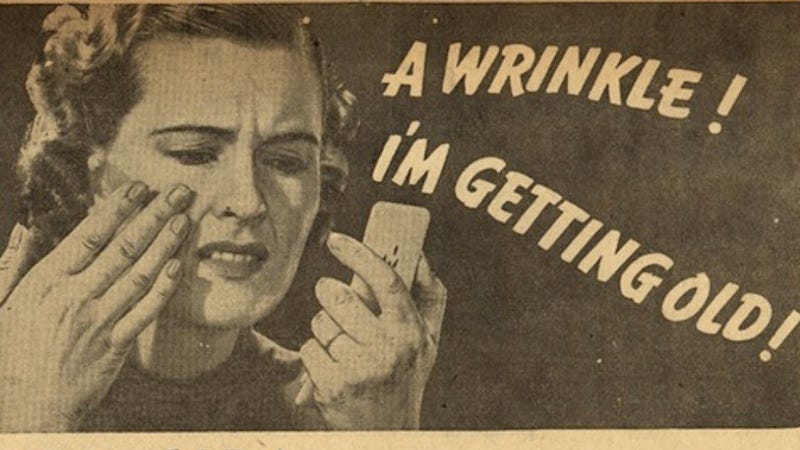 Today, the Guardian ran a 42-year-old piece on sexist advertising that shows very little has changed when it comes to shaming women into buying magazines, cosmetics, and "feminine hygiene products" by telling them they're inadequate at being perfect ladies.
On August 27th, 1970, the Women's Liberation Movement led a "Strike for Equality" in New York, calling for a nationwide boycott of four products whose advertising they deemed "offensive, insulting, and degrading": Pristeen hygiene spray, Ivory washing-up liquid, Cosmopolitan magazine, and Silva Thin cigarettes.
Oddly, the article doesn't note most of the specific complaints, just the company's responses.
"Pristeen is for femininity, freshness and women's confidence. How can anyone be against that?" said Warner Lambert Pharmaceutical Company after its advertisements were accused of leaving "no part of a woman's body sacred."
(We found this Pristeen ad from the 1970s, which is not degrading, per se, but creepy as all hell, and might very well be a deleted scene from The Shining.)
A "visibly distressed" Procter and Gamble spokesman said: "We are certainly willing to hear complaints about Ivory but we would not knowingly run advertisements that are offensive and demeaning to women – how could we since most of our products are sold to women?"
(Yeah, most of their products were sold to women — who were scared of getting wrinkly "dishpan hands" that would freak out their husbands.)