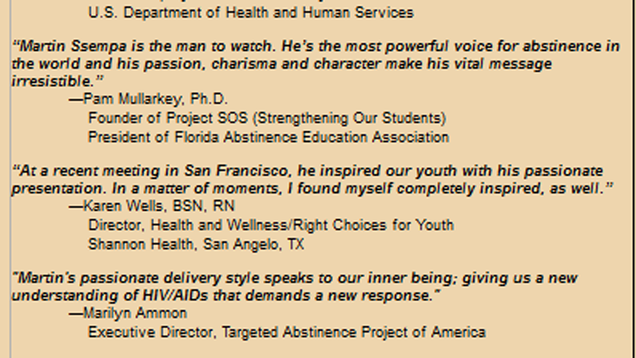 S
Yesterday, we wrote about a school district currently under legal fire for teaching kids that the best way to avoid STDs is to sleep soundly and hang out with friends (sans condoms). One of the most disturbing instructional materials, brought to light by the ACLU, which is representing the plaintiffs, is a video that compares women who have premarital sex to dirty shoes. (The logic behind that being that no woman would want to give a man a pair of dirty shoes on his wedding day. Gross!)
A tipster who's seen the video told us that it's made by a Florida-based group called Project SOS, founded by Pam Mullarkey, who has also served as president of the Florida Abstinence Education Association. But Mullarkey's not only a fan of dangerously incomplete medical info; a few years ago, she wrote a glowing review of Ugandan Pastor Martin Ssempa, calling him "the man to watch" on his now-defunct website:
"He's the most powerful voice for abstinence in the world and his passion, charisma, and character make his vital message irresistible."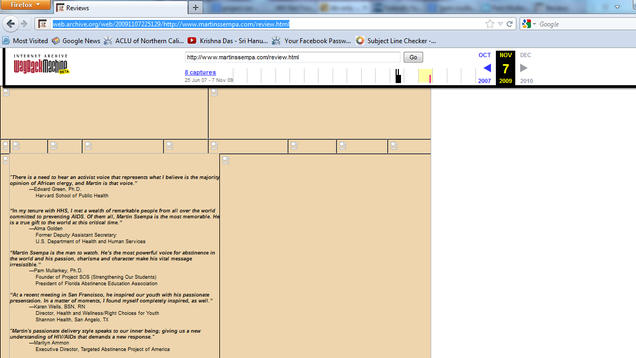 S
You may remember Pastor Ssempa for his so-called "Kill the Gays" bill, which would criminalize the "promotion" of gay rights and make homosexuality punishable by death in some cases.
That's right: teenagers are not just learning that it's more productive to go to sleep than to use a condom when it comes to practicing safe sex. They're (likely unknowingly) learning from someone who finds Ssempa and his work "irresistible."