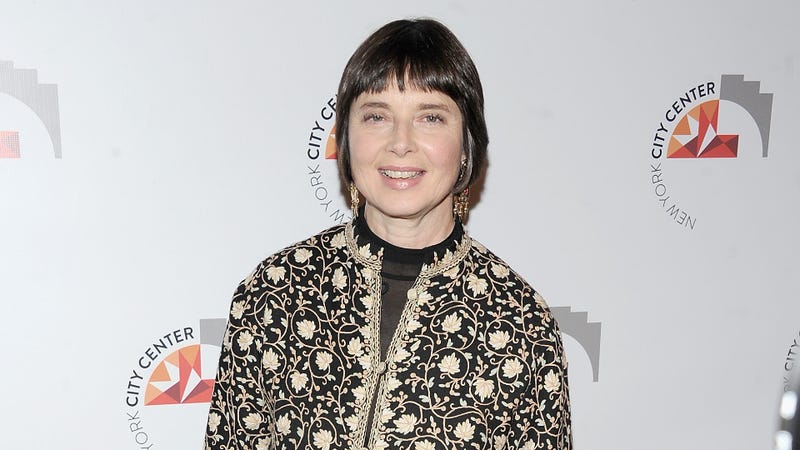 "The red carpet has become like a parallel business," Isabella Rossellini tells the Financial Times' Vanessa Friedman in this new interview that took place over brunch in Manhattan.
"The next day, there are TV programmes, and magazines, and it's all 'Do you like the dress or not like the dress?' and 'Did she look fat?' To keep borrowing dresses and jewellery is like a full-time job. And you have to be a fantasy, which you can never be, so you always feel depressed. To be an icon is a big job — it's beyond acting. And sometimes it pays and sometimes it doesn't. I remember when we were doing Blue Velvet, Dennis Hopper was just out of rehab. We hadn't seen him in a very long time, and we all said, 'Oh, it's so great to see you, you are such an icon,' and he said, 'Icon, icon: who will pay my bills?'"
Brunch with Isabella Rossellini: when ordinary soundbites about the Hobbesian stresses of red-carpet styling segue seamlessly into anecdotes about Dennis Hopper in 1986.
How cool is Isabella Rossellini? Really, really cool. Rossellini spends a good part of the interview saying smart things about food and agricultural production (cool). And also animals, the reproductive lives of which are the subjects of her acclaimed series of shorts Green Porno and Seduce Me (super cool). Rossellini will graduate next spring from N.Y.U. with a degree in animal studies (non-traditional-student cool); she's been reading a lot of feminist biology lately (plain cool). And she worries (coolly) about how disconnected we have become from the sources of our food: