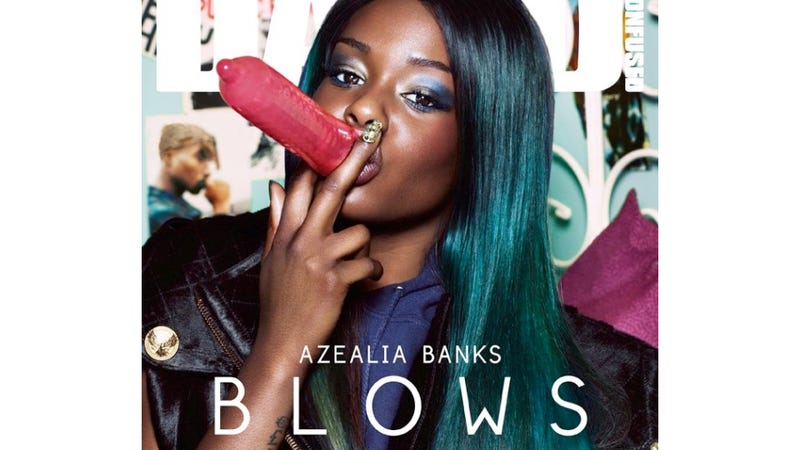 Azealia Banks' cover of Dazed & Confused has dropped. As you can see, it features a shot of the rapper with an inflated pink condom between her lips, held like a cigar. (The cover line is "Azealia Banks Blows Up.") The combination of prophylactic and oral fixation has been enough to get the magazine banned in seven countries so far, according to the editors. Because God forbid anyone should see a picture of a condom. We expect the issue will be in an opaque poly-bag on most U.S. newsstands, too, so get your fill of the image online. The cover photo was shot by Sharif Hamza, who shot that marvelously subversive Vogue Paris kiddie fashion spread last year. [Fashionista]
---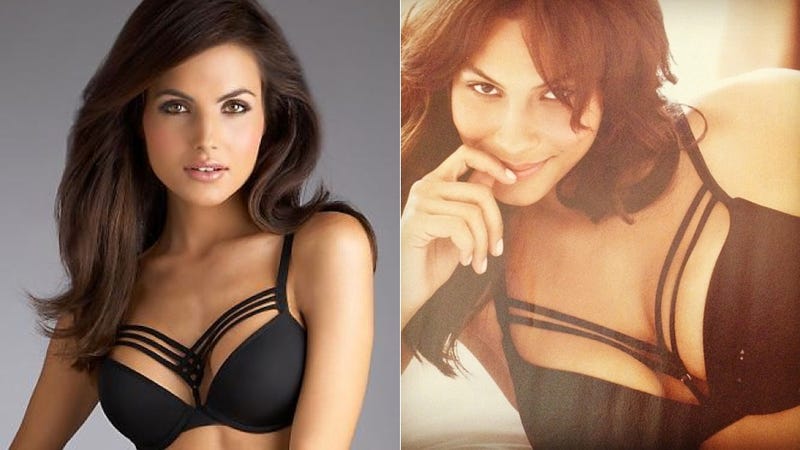 Cacique
, the
Lane Bryant
lingerie brand,
knocked off
(right) a distinctive
bra
(left) by the Dutch designer
Marlies Dekkers
. Dekkers isn't exactly a household name, but she's also far from an unknown: her wares have been worn by the likes of
Lady Gaga
and
Victoria Beckham
, and the bra in question was recently featured on
The Today Show
. [
The Lingerie Addict
]
---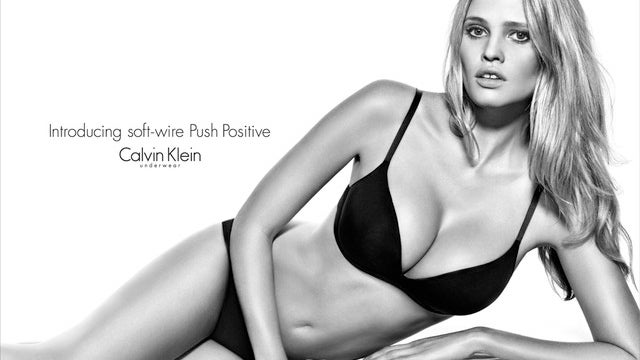 Here's a picture of
Lara Stone
that is intended to make you want to buy
Calvin Klein
's new push-up bras. [
WWD
]
---
Obviously this would be the video for
Lady Gaga
's groundbreaking new black perfume, Fame. [
YouTube
]
---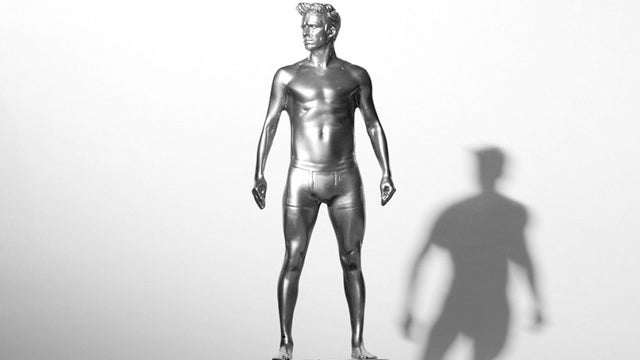 H&M
has commissioned nine
10ft statues of David Beckham
in honor of the soccer player's second underwear collection for the retailer. The statues will be displayed in stores worldwide. [
WWD
]
H&M's same-store sales rose only
2%
year-on-year during the month of July. [
WWD
]
---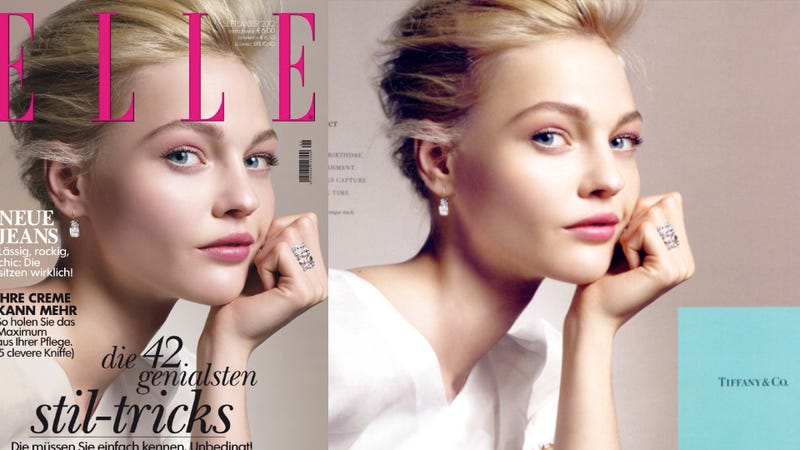 German
Elle
made an unusual decision when selecting a September cover: the magazine
reprinted a four-year-old Tiffany's ad
campaign featuring
Sasha Pivovarova
. The Fashion Spot immediately noticed, because nothing gets by those people. [
tFS
,
Fashionista
]
---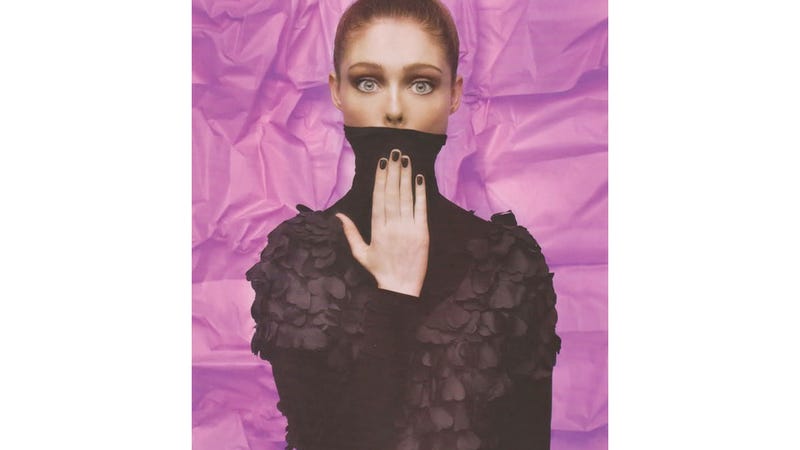 There's a new Tumblr called
Models Who Look Like They Just Farted
.
Coco Rocha
, ever on top of all things Tumblr, has already submitted a photo of herself. [
Models Who Look Like They Just Farted
]
---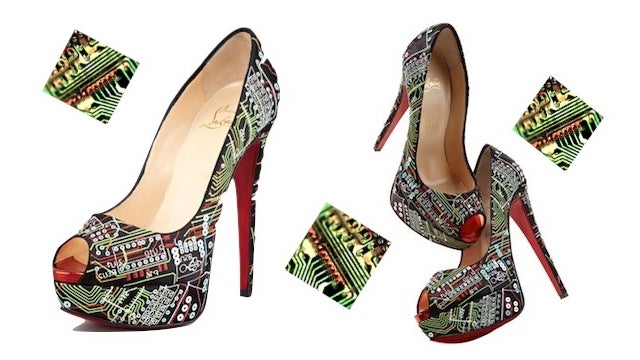 If you pay
$1,695
for
Christian Louboutin
's embroidered "geek" pumps, it's fairly safe to say you are not a geek. [
SF
]
---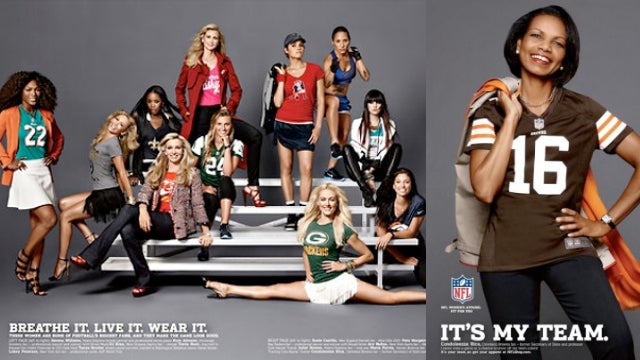 Here's
Condoleezza Rice
modeling for the N.F.L.'s relaunched collection of branded women's apparel. [
On The Runway
]
---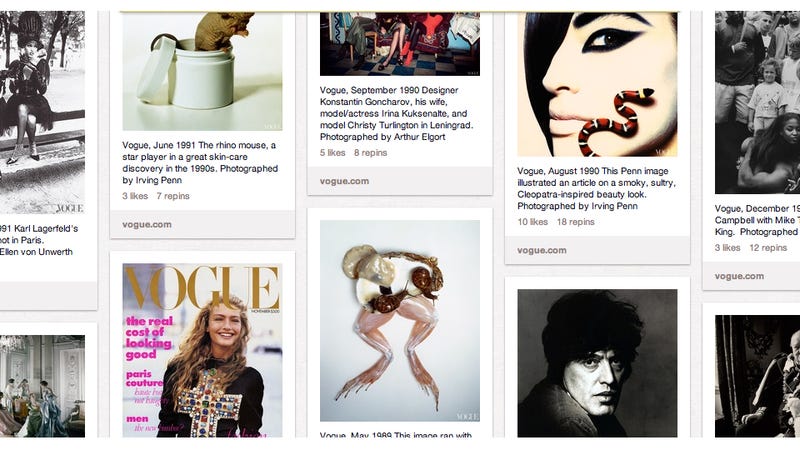 Someone at
Vogue
made
Anna Wintour
a Pinterest. [
Pinterest
]
---
Alexander Wang has settled the lawsuit brought against his company by former employees who alleged they were treated like sweatshop workers. The terms of the settlement are confidential. The plaintiffs had alleged that they were denied legal overtime, were not paid a legal minimum wage, and were forced to work 16-hour days in an unventilated, cramped, and windowless factory. Wang denied the allegations. [WWD]
Blind item:

Which recently-divorced actress/designer with a stylish daughter recently had her credit card declined in New York at a popular national high street retail chain?

Apparently, the actress/designer, who frequents the store, scooped up $900 worth of clothes for her daughter. When the sales clerk handed her credit card back, instead of whipping out another one, she put the items on hold, left, and didn't come back. This is someone who should easily be able to afford $900 of kids['] clothes…hmm….

Recently divorced actress/designer with a stylish daughter spells Katie Holmes to us. Holmes recently shopped at J. Crew — a popular national high street retail chain if ever there were one — four times in one week. [Fashionista]

American Apparel lost $15.3 million during the last quarter. That's a significant increase over the $212,000 loss the company posted during the same period one year ago. Same-store sales, a key measure of retail health, rose 14% year-on-year. An update on the troubled company's debt situation:

Interest expense was $10.3 million in the quarter, up from $7.8 million a year ago, as the company's debt continued to balloon and some of it became more expensive under terms of a new asset-based loan with Crystal Financial inked in March. American Apparel currently owes London-based Lion Capital about $125 million in long-term debt and Crystal Financial most of $74.8 million in a revolving credit facility, said John Luttrell, the company's chief financial officer.

[WWD]

Janelle Monáe is now a face of CoverGirl. "Growing up and trying to find myself as a woman and experimenting with makeup, I'd go buy magazines," says the singer. "I'd see Tyra Banks [in the CoverGirl ads] and I'd think, Wow, she's beautiful. It never looked like she had on too much makeup. There was just something clean and classic about her face." [Vogue.com]
Jourdan Dunn was interviewed by James Lim of New York magazine for their "Inside the Model's Studio" feature. Wonder who insisted that Lim say Dunn was "discovered" in a "department store" at age 16? Dunn was famously scouted while "mucking about at a Primark" (as she puts it in this video). Admittedly, department store sounds fancier. [The Cut]
Abercrombie & Fitch was in the black during the quarter just ended, but its $15.5 million net earnings represented a big drop from the $32 million the company made during the same quarter one year ago. Same-store sales fell by a whopping 10%. [WWD]
Footwear designer Eric Rutberg, recently named the head designer of Betsey Johnson's new, post-bankruptcy, Steve Madden-owned footwear line, has sold a 50% stake in his Eric Rutberg Transparent line to Madden. The brand will join the Olsens' Elizabeth & James in Madden's nascent luxury brands division. [FN]