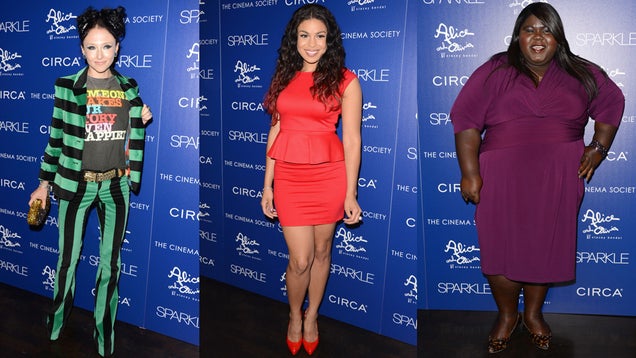 S
While there were some celebrities who turned up for last night's screening of Sparkle—Whitney Houston's final film—it was nowhere near the A-list star power that attended the late singer's memorial service. Even Bobbi Kristina was absent.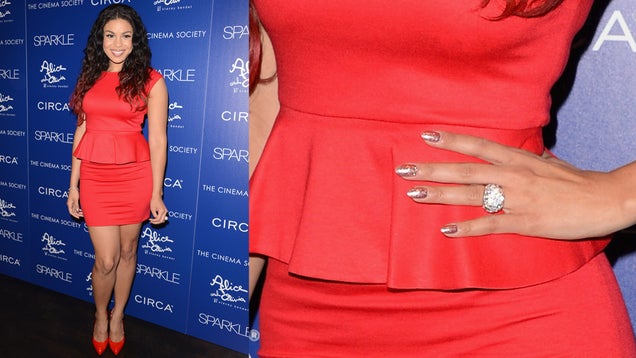 S
Jordin Sparks, the film's star, wore sparkles on her nails.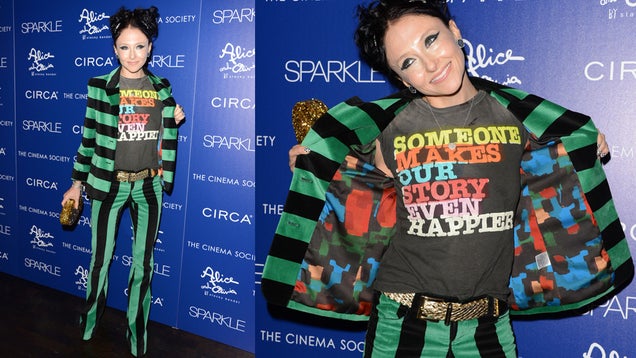 S
A circus tent vomited on Stacey Bendet.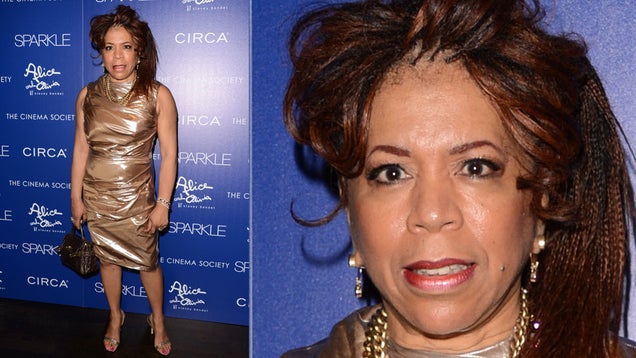 S
So…what, exactly, is going on with Valerie Simpson? I guess when Ashford was still alive, they looked ridiculously messy, in a fun way. But now, without him, it's like seeing just one half of a novelty salt-and-pepper shaker set. The joke just doesn't make sense unless they're together.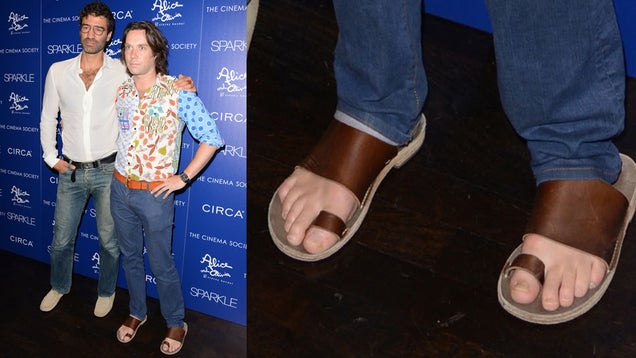 S
Rufus Wainwright, right foot, the little piggy had none—literally. He seems to be missing that toenail.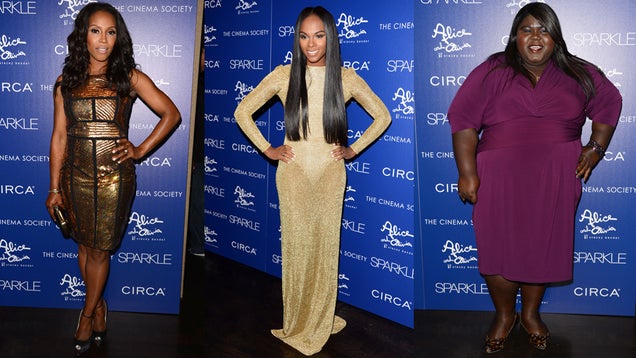 S
The best of the night: June Ambrose, Tika Sumpter, and Gabourey Sidibe.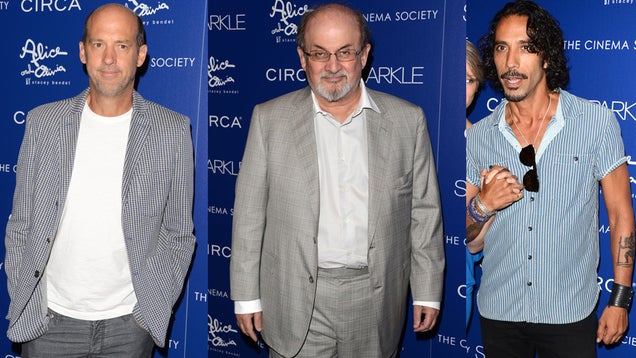 S
I like to call this slide "Him?" Why are Anthony Edwards, Salman Rushdie, and Lourdes' dad there?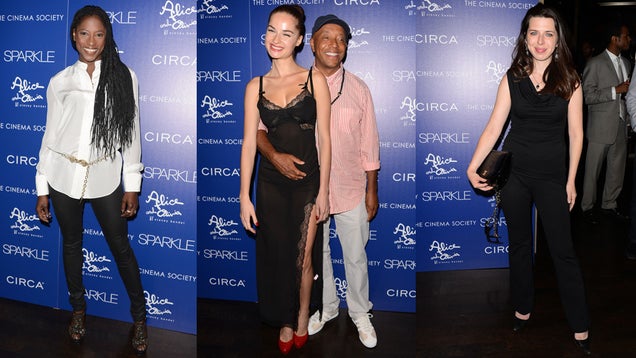 S
Rutina Wesley, Russell Simmons, and Heather Matarazzo.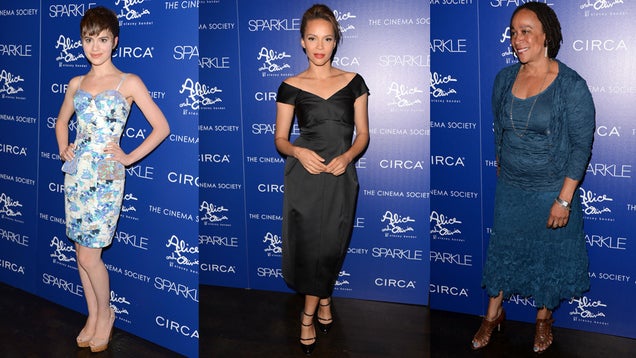 S
Yikes: Sami Gayle, Carmen Ejogo, and S. Epatha Merkerson.