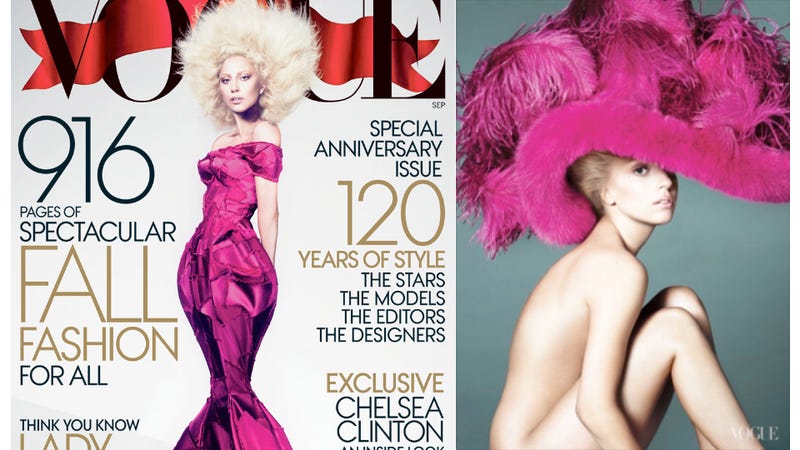 Lady Gaga is on the cover of American Vogue's September issue. The notional news peg for the appearance is her perfume, which Vogue calls "the most innovative perfume in two decades." Yawn. But what do we think of the cover shot? It looks like the magazine was going for something different, which, hey, props for that — Vogue's usual cover is definitely not a full-length studio shot with lots of some white space. Gaga said on Twitter she reckoned she was channeling RuPaul, but, seriously, between the hair and the purple dress, she looks almost as much like Ursula the Sea Witch. And what is that weird, Photoshopped in red banner behind the logo? Is that supposed to be some kind of heraldic flag? And as regards that inside shot, when it comes to september issue photo shoots involving big, pink hats we much prefer Harper's Bazaar's with Gwen Stefani. [Vogue.com]
---
Speaking of which, in this behind-the-scenes video from her
Harper's Bazaar
cover shoot,
Gwen Stefani
says that while the day was her first time working with
Terry Richardson
as a photographer, it was not her first time meeting him: when
No Doubt
was gigging around L.A. in the '80s, they sometimes played with Richardson's old punk band, Double Freak.
"It was...pretty freaky,"
says Stefani, before changing the subject to hair. As
we know
, back then Richardson — who has been accused of sexual harassment and misconduct by some of his models — was fond of singing songs like
"Child Molester's Coming For You."
Freaky, indeed. [
YouTube
]
---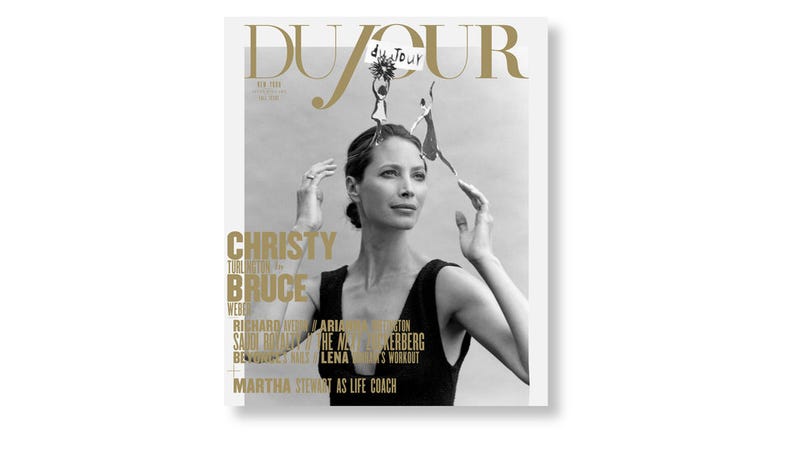 Christy Turlington
was shot by Bruce Weber for the first cover of
Du Jour
, a magazine for rich people who want to buy
$37,000 bicycles
. Weber, notes the
Times
, " also shot covers for a new magazine coming from the retailer Opening Ceremony on Sunday, and Carine Roitfeld's comeback magazine,
CR
, planned for a September release." [
NYTimes
]
---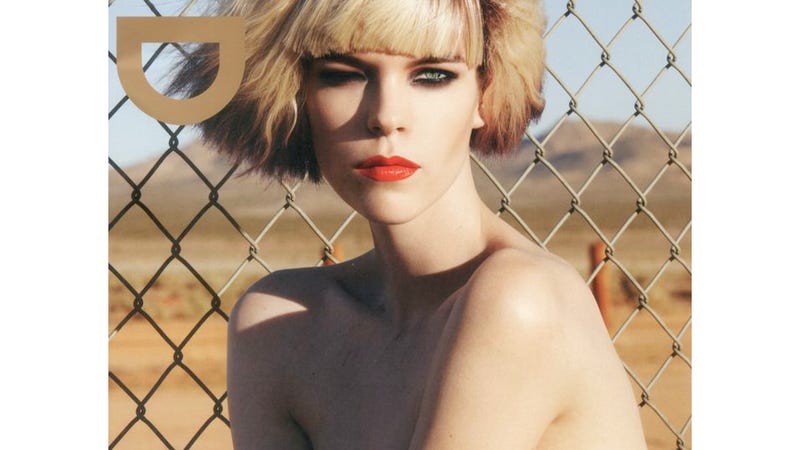 Meghan Collison
is topless on the cover of the new
i-D
. [
FashionCopious
]
---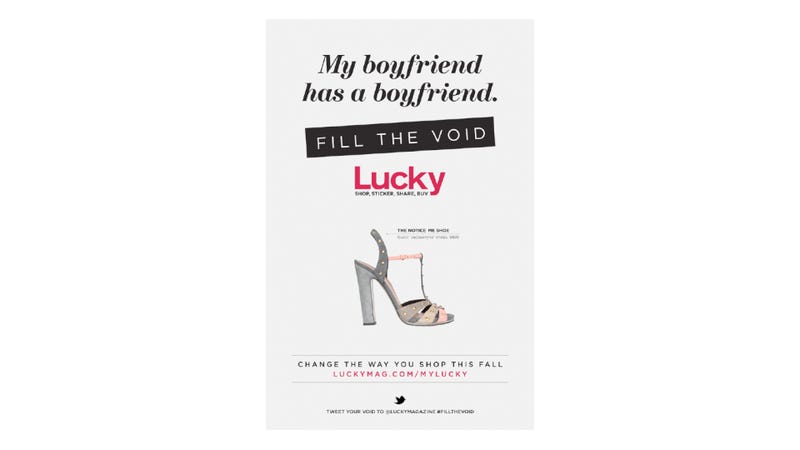 Lucky
is launching a new e-commerce platform called
MyLucky
, and it's advertising it with this charming campaign. The tag-line is "Fill the void," as in:
"My boyfriend dumped me via text: Fill the void,"
"My longest relationship is with my doorman: Fill the void," and "My 5-day cleanse is only on day 2: Fill the void." Because buying things you don't need to make yourself feel "better" when life goes wrong is such a good idea for your credit card and for the planet's resources — and totally empowering. [
AdAge
]
---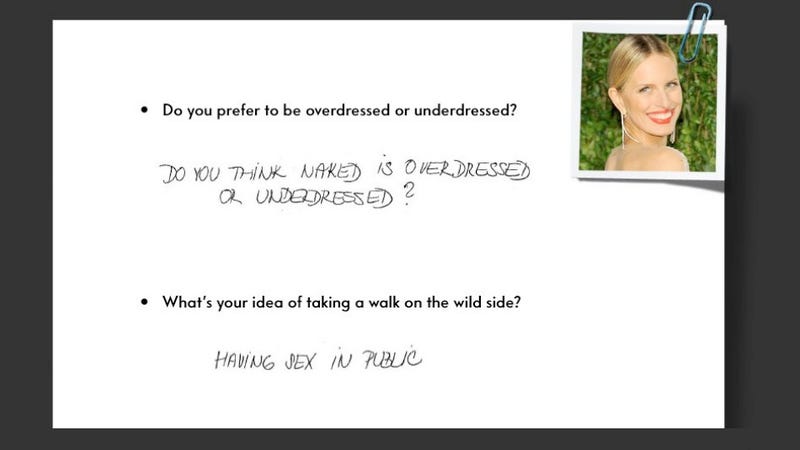 Karolina Kurkova
, of all people, should probably not be this desperate to be seen as sexy. [
VF
]
---