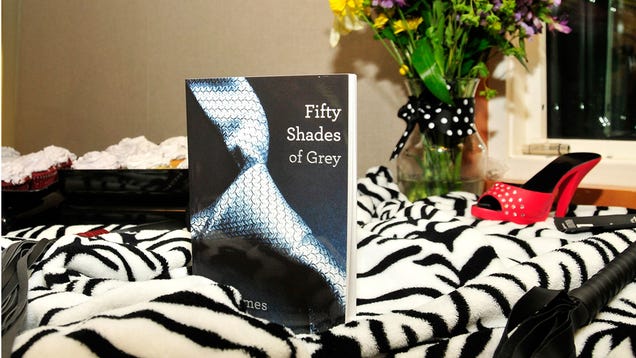 You ladies! Ever since you picked up E.L. James' adult Little Golden Book
Fifty Shades of Grey
, you can't stop getting it wet. But, seriously, did you ever think that all of your freewheeling fucking might have real life-altering consequences? You know what they tell you in middle school — all it takes is one trip to the Red Room of Pain and you can come back pregnant, which is why, much to the embarrassment of everyone involved,
Good Morning America
is predicting a
Fifty Shades of Grey
baby boom in just a matter of months. Dubious? You're right to be. Their only proof is that several babies — or
greybies
, if you really want to sound like an asshole —
could
be born in Febuary, which is approximately 9 months after the book series peaked in sales. There are, however, a few pregnant couples willing to admit that it was actually the fan fiction-turned-best seller that motivated them to get crawl back into the sack and get to child-making again, with some even considering naming their unborn children after the novels' main characters Christian and Anastasia. Do this at your own risk, parents — giving your kids the names of characters famed for tampon sex play is like giving carte blanche to CPS to have them taken away.
E.L. James' '50 Shades of Grey' Causing New Baby Boom
[GMA]