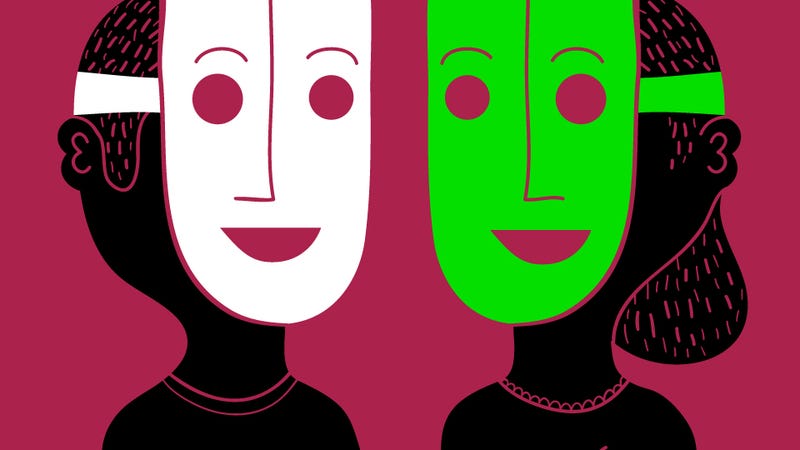 My first impressions are always right. I never regret my decisions. I don't care what people think. Humans lie to ourselves all day long. You know the old saying: fake it 'til you make it. And, as Sue Shellenbarger writes for The Wall Street Journal, self-deception has its benefits.
Researchers have found that children as young as three have a "positivity bias" — a subconscious tendency to see themselves in the best possible light and conveniently forget about some negative traits.
Shellenbarger reports:
When people are asked to choose the most accurate photo of themselves from an array of images that are either accurate, or altered to make them look up to 50% more or less attractive, most choose the photo that looks 20% better than reality, research shows.
And!
In an unpublished study earlier this year, young women were asked to stand in front of a sheet of brown paper and sketch outlines of their bodies. Some were then asked to read a story about dating to put them in a romantic mood. The others were asked to read about buildings and architecture, says Carrie Keating, a psychology professor at Colgate University in Hamilton, N.Y., who led the research.

When the women were asked later to outline their bodies again, those who had read about dating sketched themselves as slimmer, with narrower waists, compared with their earlier drawings, reflecting an effort to "block out any negative information about their bodies" and succeed at the dating game, Dr. Keating says. The women who read about buildings didn't much change their sketches.
Harmlessly deceiving yourself to get ahead — believing that you are a great public speaker, telling yourself you have a real shot at the gold medal — can make you seem confident, assured, influential, powerful. Shellenbarger writes: "Benefits tend to come, research shows, when people simply block out negative thoughts, envision themselves enjoying future successes or take an optimistic view of their abilities — all of which tend to improve performance or persuasive ability." (Apparently it works in love, too.)