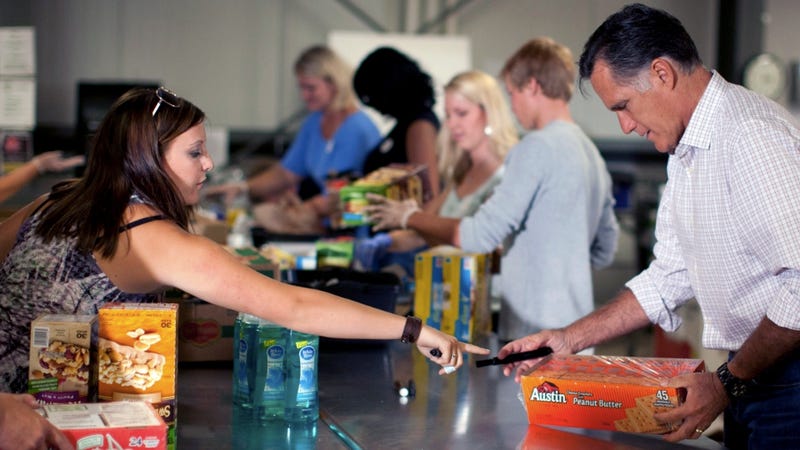 Both Obama and Romney reeeeallly want to win over Colorado in October — it's a swing state worth 9 electoral votes — and they know the way to do that is through the ladies, especially those in their 30s to 50s who live in the suburbs. So which presidential candidate is right for you? (Just pretend this is a Cosmo quiz and play along.)
You're looking for a man who:
a) Quotes French philosophers, can carry a tune AND supports a woman's right to choose.
b) Wants to overturn Roe v. Wade and acts like a robot, but has a ton of money.