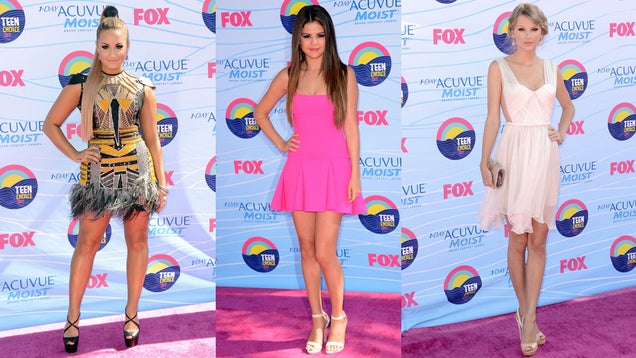 S
Demi Lovato took a risk when she wore an unconventional, nude illusion dress to yesterday's Teen Choice Awards. The nude factor, however, wasn't an illusion — it was a reality as soon as her left nipple strode down the red carpet. Yikes. But on the bright side, it's a smart accessory for any young starlet looking to transition into the adult market.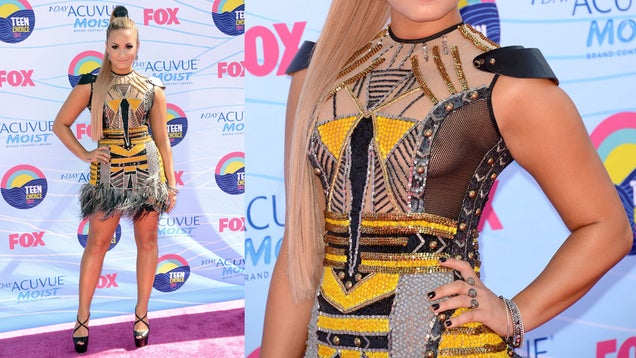 S
"Age appropriateness," as a concept, is pretty subjective, but Demi Lovato's nipple is inarguably R-rated for a kids' show. Yeah, you have to squint a bit to see it, but I'm willing to bet any pre-teen or adolescent boy watching last night was squinting away.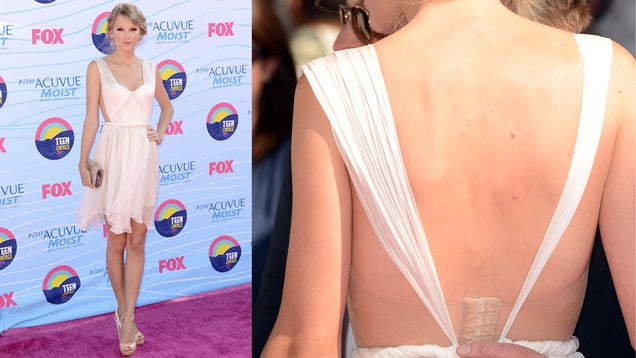 S
Taylor Swift, meanwhile, demonstrates how to do nude illusion without the actual nudity.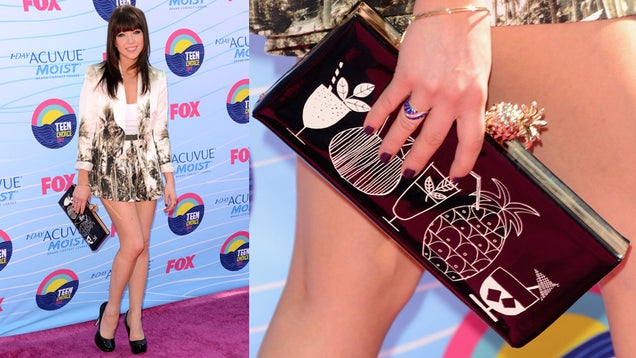 S
I was a little disappointed to see that Carly Rae Jepson's novelty purse made no allusions to phones, or dialing, or numbers.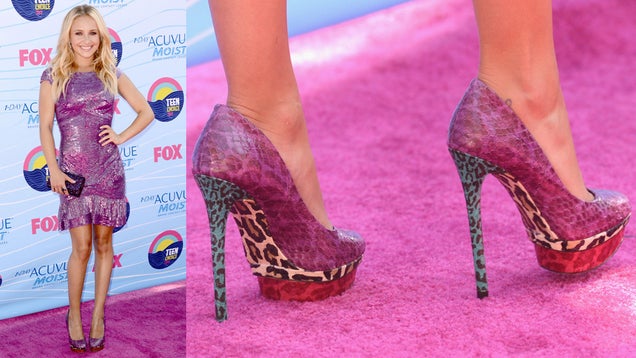 S
How did Hayden Panettiere fit into Snooki's shoes?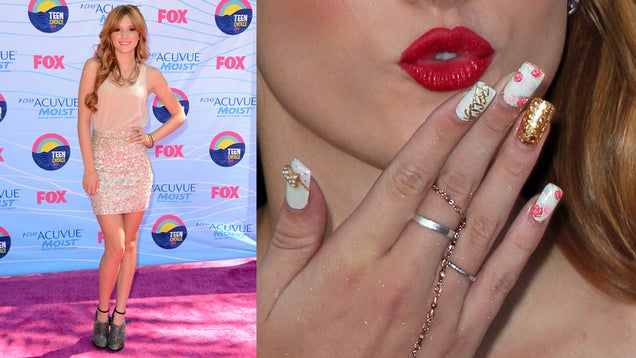 S
Bella Thorne with serious nail art.
S
Speaking of nail art, I respect Abby Lee Miller's hand game.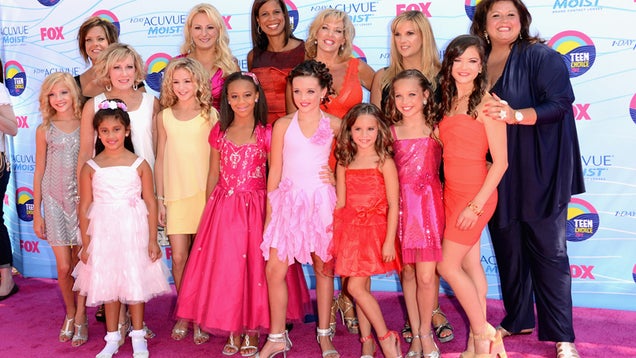 S
What's extraordinary about the cast of Dance Moms that Vivi-Anne's (white dress, front left) lack of charisma is so much stronger and more noticeable than any of presence or talent.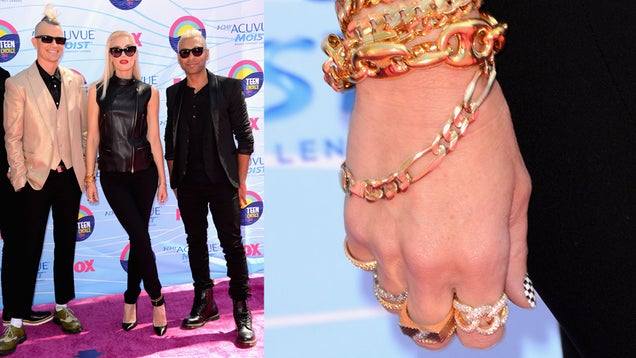 S
Gwen Stefani is still ska at her core, as evidenced by her checkered nails.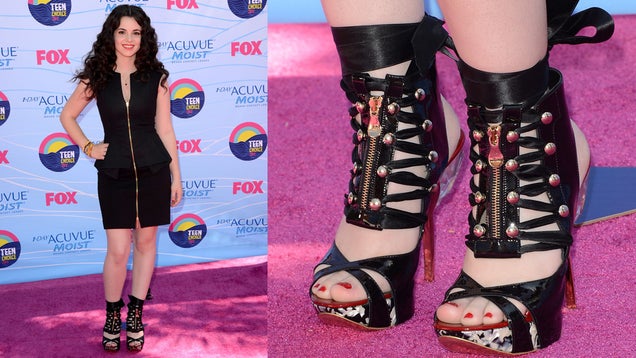 S
Vanessa Marano (Francesca from The Comeback) had some BDSM-type shoes.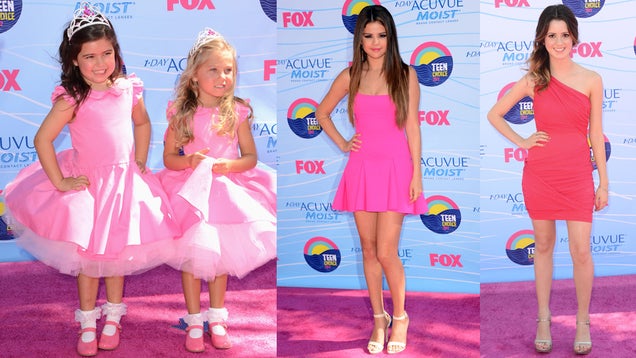 S
Pink ladies: Sophia Grace Brownlee, Rosie McClelland, Selena Gomez, and Laura Marano.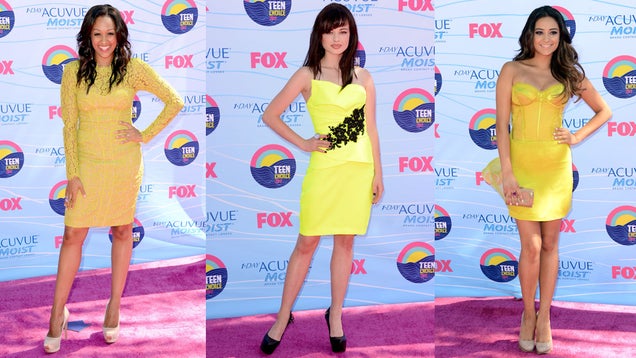 S
Yellow: Tia Mowry, Ashley Rickards, and Shay Mitchell.
S
Pants: Ashley Benson, Ellen DeGeneres and Portia de Rossi, and Cat Deeley.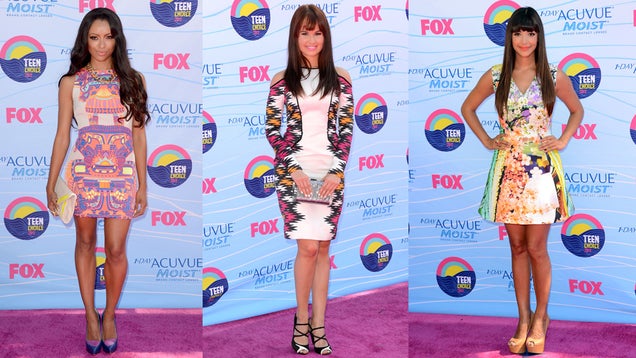 S
Patterned: Kat Graham, Debby Ryan, and Hannah Simone.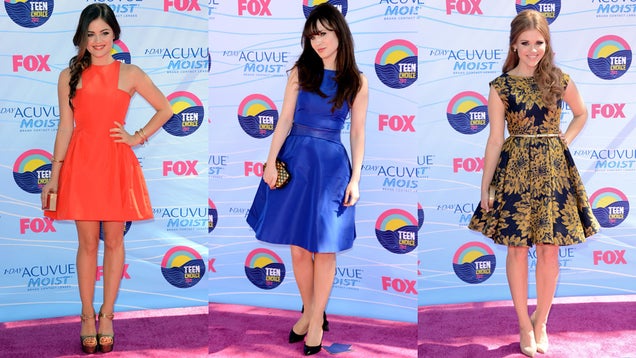 S
Bold cocktail dresses: Lucy Hale, Zooey Deschanel, and Holland Roden.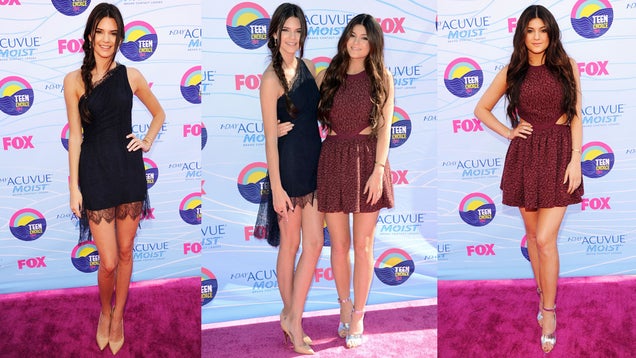 S
Kendall and Kylie Jenner arrived at the Teen Choice Awards via their sister's sex tape.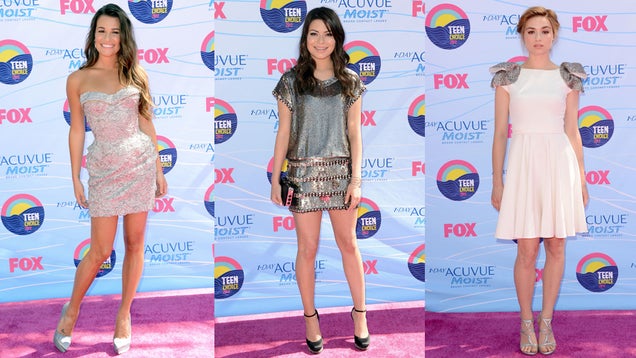 S
Silver-y: Lea Michele, Miranda Cosgrove, and Crystal Reed.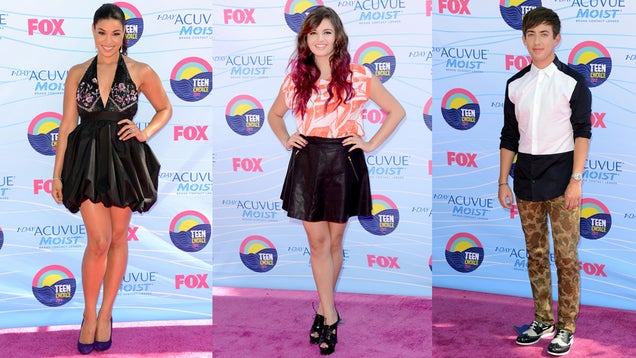 S
Worst dressed: Jordan Sparks, Rebecca Black, and Kevin McHale.