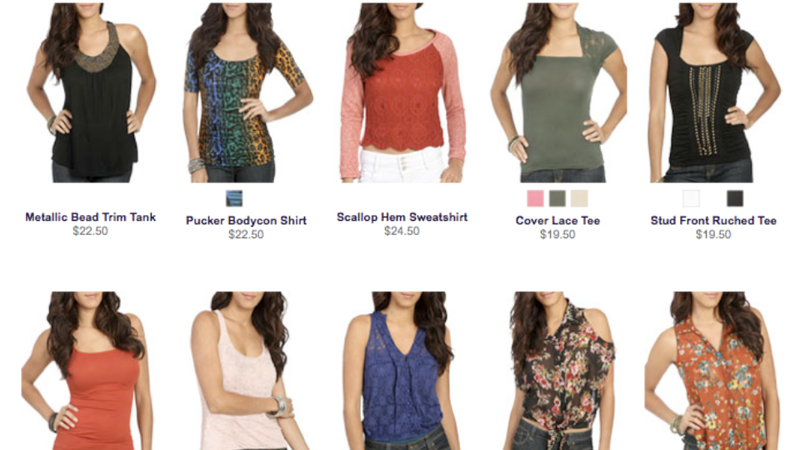 In what seems like a desperate move to switch things up in the midst of a racial discrimination lawsuit and plummeting finances, Wet Seal has fired its relatively new CEO without a replacement in mind. But is the company worth saving at all?
Susan McGalla had only been the company's CEO since January 2011, and her contract was supposed to last until August 2014. But Wet Seal's stock lost half its value over the past year, and the company's future seems even less promising, according to the AP:
Revenue in established stores dropped 8.8 percent in May and 9 percent in June, and the company said Monday that revenue at stores open at least a year have fallen 13 percent to 14 percent through the third week of July...The accelerating sales slide led the company to cut its outlook for the quarter ending in July...Wet Seal also expects revenue at stores open at least a year to drop 10 to 11 percent in the period. It had previously predicted a 7 to 11 percent decline, while analysts expect an 8.5 percent drop.
Money problems aren't Wet Seal's only issue; the company is dealing with a federal racial discrimination lawsuit recently filed by three former employees who claim that Wet Seal tried not to hire too many black people because they didn't fit Wet Seal's "brand image." (Misguided, lamé-obsessed stripper?) The company denies the allegations, even though the lawsuit includes a copy of an email the company's then senior vice president for store operations sent to lower-level managers saying "African American dominate - huge issue." Might be hard to put a spin on that one.