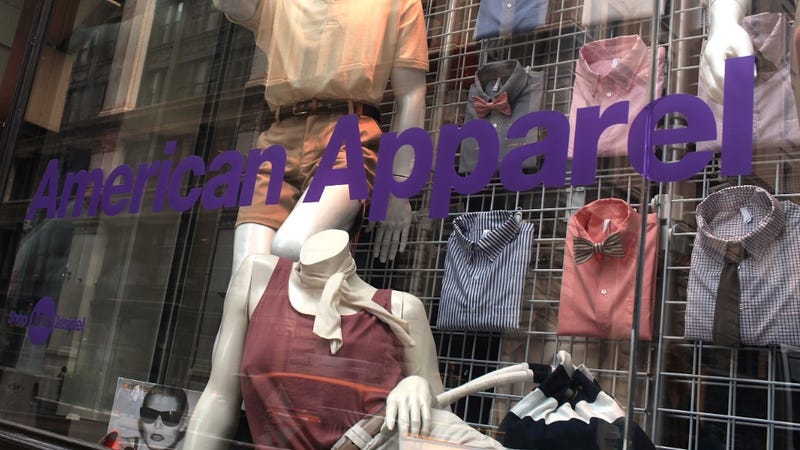 Dov Charney inserted himself into the Chinese-made-U.S.-Olympic-uniforms story last week when he told the New York Post that his company, American Apparel, was "in talks" with the Russian Olympic Committee to manufacture Team Russia's uniforms for the 2014 Winter Olympics. The juicy, newsy tidbit — for color, Charney added that the Russians "said they didn't want anything made in China" — was widely picked up, including by us, and even made the ABC evening news. The only problem is it isn't true.
"The Sochi 2014 Olympic and Paralympic Organizing Committee is not in negotiations with American Apparel for the Winter Olympic Games in Sochi," says a spokesperson for the committee, which already has a uniform vendor under contract through 2016. "The official outfitter of the Russian team up to 2016 is the company Bosco Sport." Bosco Sport says it manufactured the Russian uniforms for the London Olympics in Europe and Asia.
The American Apparel founder, however, is sticking to his story. Charney maintains that he was contacted by "an organization that is connected to the government" and says "nothing has been signed, but we're in dialogue." Sure. [WWD]
---
Here's a video showing how
Lady Gaga
's perfume is made: by shirtless male models in a black-and-white Paris laboratory. (Not really.) [
YouTube
]
---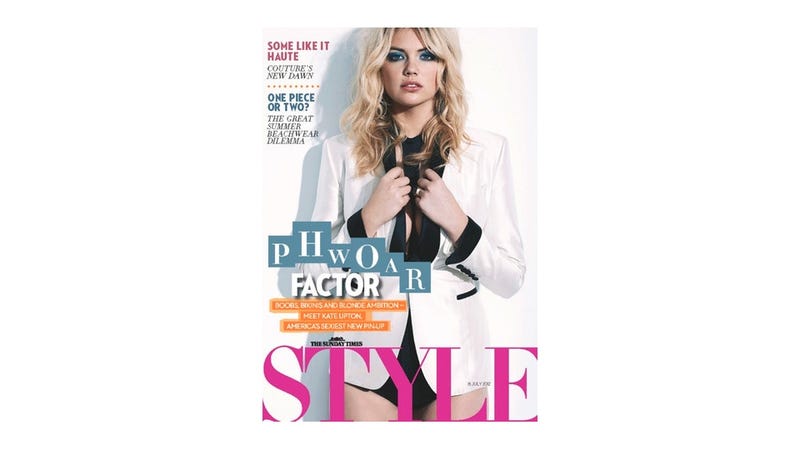 Kate Upton
wears a blazer, a tie, and some horrendous blue eyeshadow on the cover of the U.K.'s
Sunday Times
magazine. [
E!
]
---