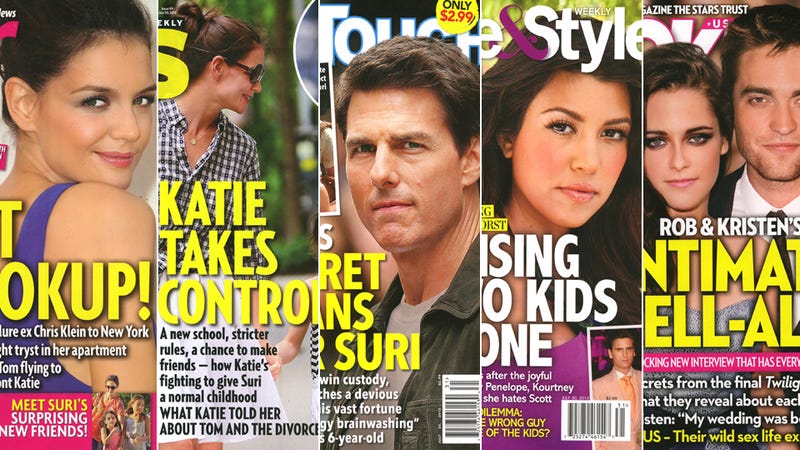 Welcome back to Midweek Madness, your one-stop shop for delicious, farm-fresh gossip from In Touch, Us, Ok!, Life & Style, and Star. This week, Justin Bieber loves saying the word "fuck"; Brad Pitt's mom wants Angelina to be a Good Christian; Katie Holmes and Chris Klein party like it's 2000.
---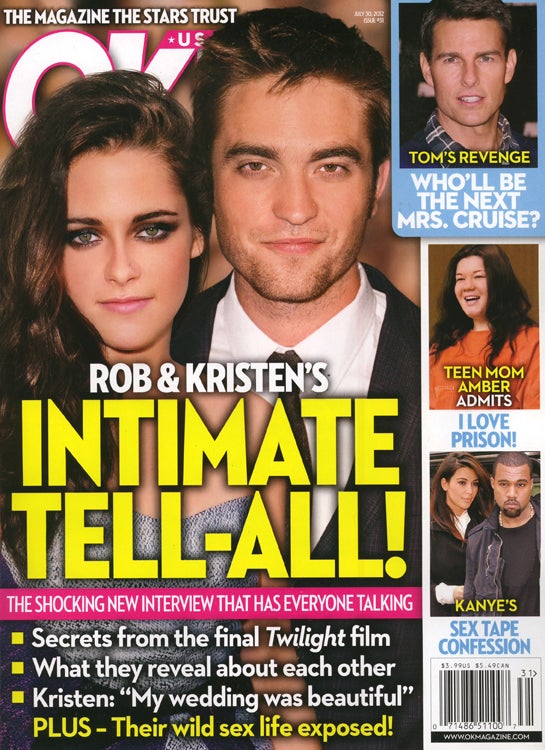 Ok!
"Intimate Tell-All!"
In which "tell-all" means "answered questions" and "intimate" means "at Comic-Con."
Yawn. Also inside: A
Teen Mom
story called "Amber Loves Jail!"
Predictions about who the Next Mrs. Cruise will be
(Olga Kurylenko, Zoe Bell and fellow Scientologist Erika Chrstensen are on the list). An "insider" offers up a report about Lindsay Lohan's behavior on the set of
Liz & Dick
: "One day she was three hours late, then came in with her manicurist and made us all wait while she had her nails done." In Kimye news,
Kanye refuses to watch Kim's sex tape
and tells his friends the subject is completely off-limits. And last, but not least,
Baby Penelope has brought Scott "American Psycho" Disick and Kourtney Kardashian closer
; a source reveals: "They're back to sleeping in the same bed."
Bored now
.
Grade: F (old coffee grounds)
---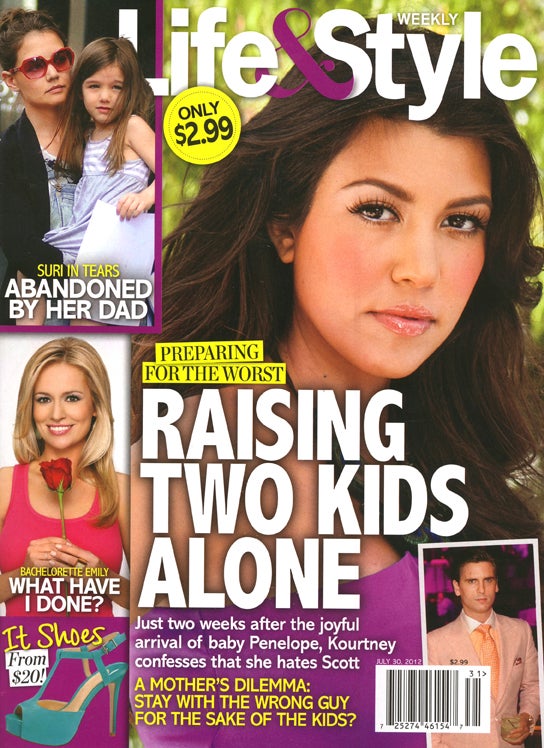 Life & Style
"Raising Two Kids Alone."
Don't you just love it when the tabs disagree? The story here is about how Kourtney Kardashian is "planning for a future" without Scott "American Psycho" Disick, because he doesn't share her love for being a parent, goes out clubbing, downs shots, makes lewd comments, is totally out of control and a "loose cannon." Kourt got what she wanted — two kids — and now it's "game over" for Scott. Cue the Pac-Man dying sound effect. Also inside: Demi Moore is freaking out because she thinks Mila Kunis might have Ashton Kutcher's baby. Demi tried very hard to create a fetus with Ass-ton, but it didn't work out, and if Mila has one, "that would shatter Demi into a million pieces." Demi, as you know, is made of a thin, fragile glass. "From Ex to Fiancée in Eight Weeks" is the story of Nick Loeb, who just proposed to Sofia Vergara, after she broke up with him in May. Apparently he's kind of a schmuck — prone to "rampant flirting and partying" ad using her for publicity — but she's in love. Good luck, kids! Next up, Suri went out to lunch with her mom, Katie Holmes, and Katie's designing partner Jeanne Yang, and when Yang paid the bill, Suri burst into tears. Only Xenu knows why. Anne Hathaway got into her Catwoman catsuit by training for the fight scenes, and the mag calls her "before" body "softer and fuller" while the catsuit body is the "Best. Body. Ever." EVAR. Since the first cro-mag gal crawled out of her cave and fashioned a bikini out of vines and sloth skins. (See Fig. 1) Last, but not least, in regards to the emerald ring Angelina designed, only one word: Want. (See Fig. 2)
Grade: D- (onion skin)
---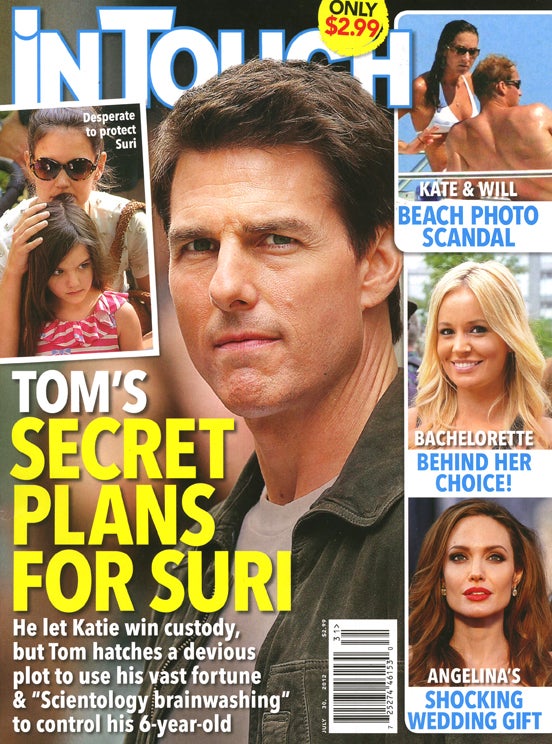 In Touch
"Secret Plans For Suri."
Tom Cruise sits in a gleaming Scientology tower, stroking a Persian cat, "desperate to get Suri back." What dastardly deeds does the Operating Thetan have up his sleeve? First, Tom plans to "lull Katie into a false sense of security," making her think everything is cool and he's not gonna fight her for custody. Then he'll "reconnect with Suri and spoil her," spending lots of cash on her and reminding her, literally, who's her daddy. Next, Tom will "surround Suri with believers" as in Scientologists like Connor and Isabella, and before you know it, BAM: Suri is turned against Katie and Tom does one of those MUAHAHAHAHA laughs as he slips on aviator shades and the words "DEAL WITH IT" appear in gif form in front of him. Other things in this issue: Nicki Minaj = Dee Snider (See Fig. 3). Pink's baby sees ghosts and tries to feed them cookies. Rpatz and Kstew share clothes. Jonathan Taylor Thomas for Fifty Shades Of Porn. (See Fig. 4) Sofia Vergara and Nick Loeb walked up a pyramid at Chichen Itza and when Sofia came down, she had an engagement ring on her finger, so she's either engaged to him or to Kinich Ahau the Maya sun god. (Rooting for Kinich Ahau, because if you cross him he will sic his magical jaguars down here to devour mankind.) In other religious news, Brad Pitt's mom bought a wedding present for Angelina Jolie, and it's a $130 leather bible with Angie's name embossed in flowing gold script. Uh-oh. As a bisexual pseudo-Buddhist, Angelina is not thrilled with Jane Pitt's anti-gay views, and this passive-aggressive gift might end up in Angie's trash. Last, but certainly not least, a little objectification of men makes the dog days of summer a little easier to deal with, thank you. (See Fig. 5)
Grade: C (lemon rind)
---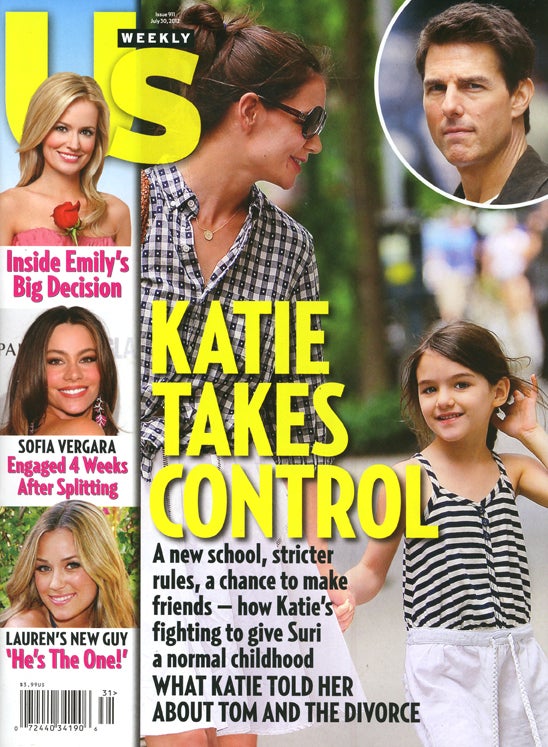 Us
"Katie Takes Control"
Apparently Tom Cruise used to let Suri do whatever she wanted. The kid had an unlimited clothing and toy budget, and very little discipline, and had become "very demanding and bratty." Katie is like, shit has changed, yo. She flipped the script. Suri wants a puppy? DENIED. Suri wants to stay up late? HELL NO. Katie has rules. A source says: "Suri's life is going to change." And yet! Suri and Katie have been gallavanting around town, popping in at the zoo, shopping at FAO Schwarz, slurping Frrrozen Hot Chocolate at Serendipity 3, playing at the Children's Museum of the Arts, tumbling in gymnastics class at Chelsea Piers, and assessing veggies at Whole Foods. So whatever. The only other interesting thing in this issue is the Princess Di/Naomi Watts spread — as you know, This Thing Looks Like That Thing is a tabloid classic. (Fig. 6)
Grade: C+ (bruised lettuce)
---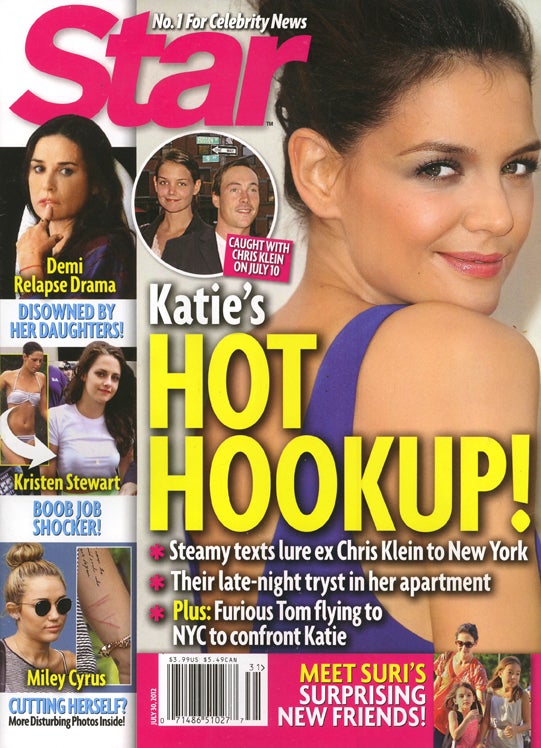 Star
"Hot Hookup!"
"Chris [Klein] slipped into Katie's Chelsea apartment using a back service entrance so he wouldn't be spotted." Slipped. Back. Service. Entrance. Euphemisms? Maybe! Anyway, guess who's back? Chris Klein, y'all. You loved him in Election, you tolerated him in American Pie, you forgot he was in Just Friends, and Christ, no one saw Rollerball. If you read the story, it does not claim that KHolmes and CKOne are boning. Instead a source, whom we can all assume is CKOne himself, hoping to be relevant again, says: "It was a sexy, supersecret rendezvous. The vibe was electric, and Katie and Chris spend a lot of time simply catching up…" But after Seeing Chris, Katie showed up at an event wearing "racy black leather pants and sexy spiked heels," so apparently we're supposed to believe she got banged like a drum. Let's move on! Did Kristen Stewart get breast implants? Dr. Anthony Youn and Dr. Matthew Schulman, neither of whom have met KStew, certainly think so! (See Fig. 7) This old picture does look different from this new picture. Next, Zac Efron and Kellan Lutz have been throwing wild 24-hour parties, where Rumer Willis, Lindsay Lohan and all the pretty young things in LA hang out Zac is a "very friendly" host, often disappearing with more than one girl at a time, which is gossip code for NOT GAY. Justin Bieber loves saying "Fuck," loudly and often. Britney Spears and Jason Trawick are engaged, but a wedding may never happen — she hasn't had time to plan and doesn't really know what to do, since it's her third wedding and she's petrified of jinxing anything. Not scared of a jinx? Kate Hudson, who wants to get hitched to Matthew Bellamy in a "big, traditional English wedding" — he'll wear a a top hat and tails and she'll be in a lavish, extravagant gown. Blake Lively wants to be a mom by next year, and Ryan Reynolds wants to be a dad, so expect their tall ridiculously gorgeous spawn to arrive soon. Here are some words from the Demi Moore story: Haunted. Isolated. Frightened. Lonely. Scary-skinny. Haggard. Catastrophic relapse. Downward spiral. Sadness. Awful. Barely eating. Guzzling Red Bull. And this quote: "She's been acting crazy, calling the girls at all hours of the night and leaving rambling messages. They thing she has some undiagnosed disorder." Meanwhile, Ashton is telling Mila that she gets him like no one else does. Jackie and Kelso 4Eva. The four-page spread called "Sexy Celebrity Breakovers" tries to tell us that stars look better after the relationship is dunzo, but if you're trying to tell me Heidi Klum, Kim Kardashian and Olivia Wilde used to look like shit, I am gonna laugh, okay? Finally: Teen Mom's Jennelle has this on-again off-again fiancée named Gary Head, and apparently he once wrapped a bedsheet around her neck, drawing it tight and strangling her, and another time he shoved her in front of her 2-year-old son, and another time, he held a gun to her head. A source claims he snorts Percoset all the time, and there does seem to be a photo of him hoovering lines of something, but he says he's in the Marines and gets drug tested regularly so maybe it's just sugar? (See Fig. 8)
Grade: B- (brown banana)
---
Addendum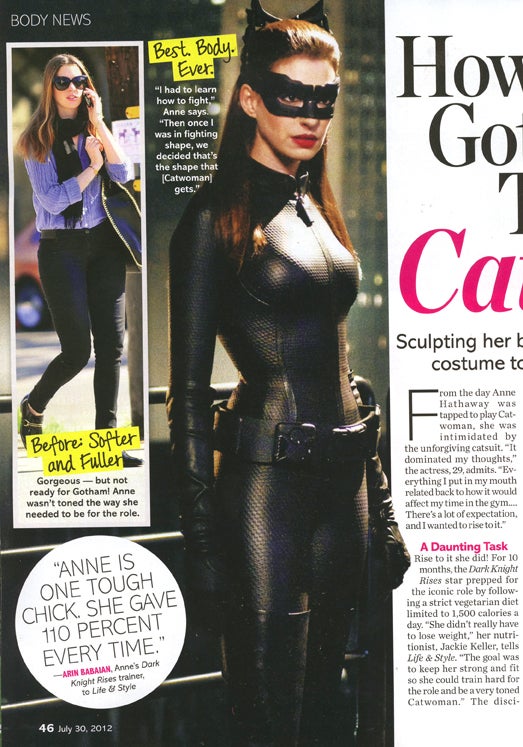 Fig. 1, from Life & Style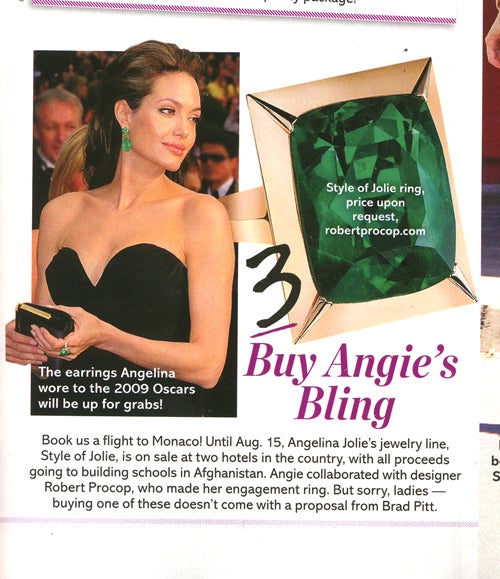 Fig. 2, from Life & Style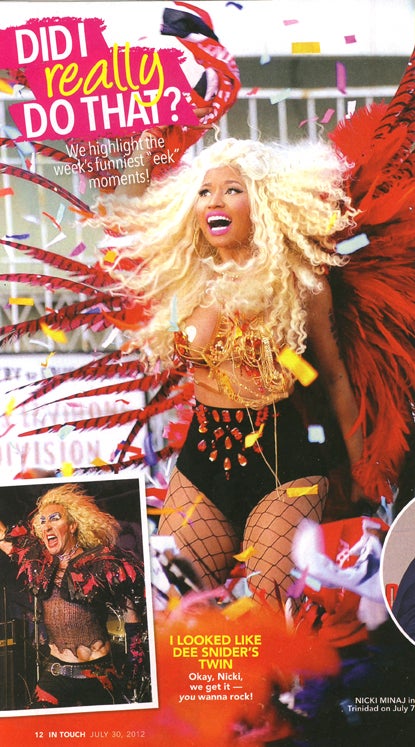 Fig. 3, from In Touch

Fig. 4, from In Touch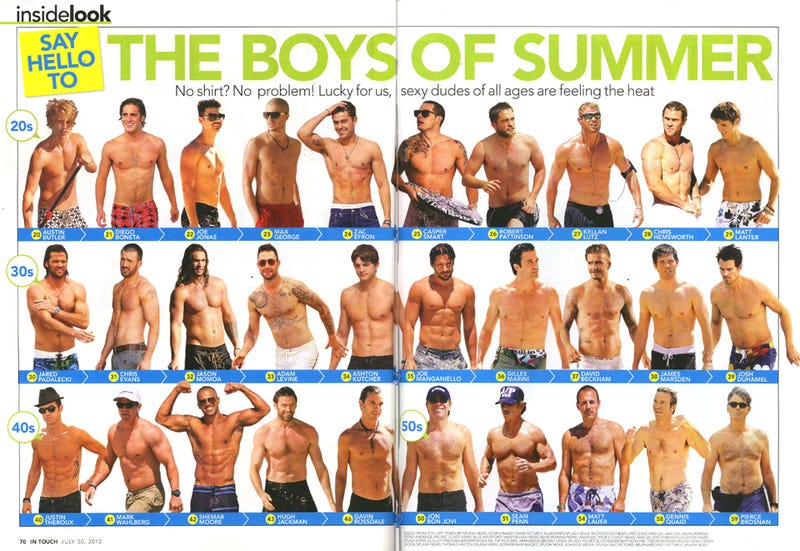 Fig. 5, from In Touch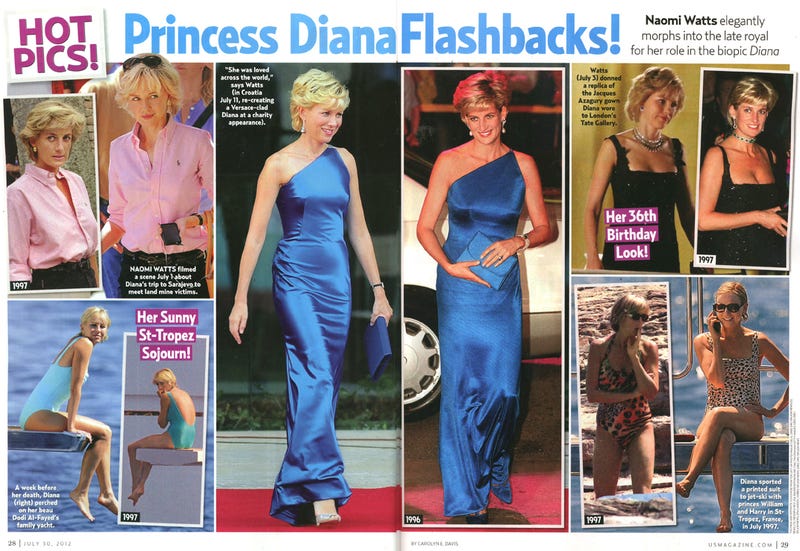 Fig. 6, from Us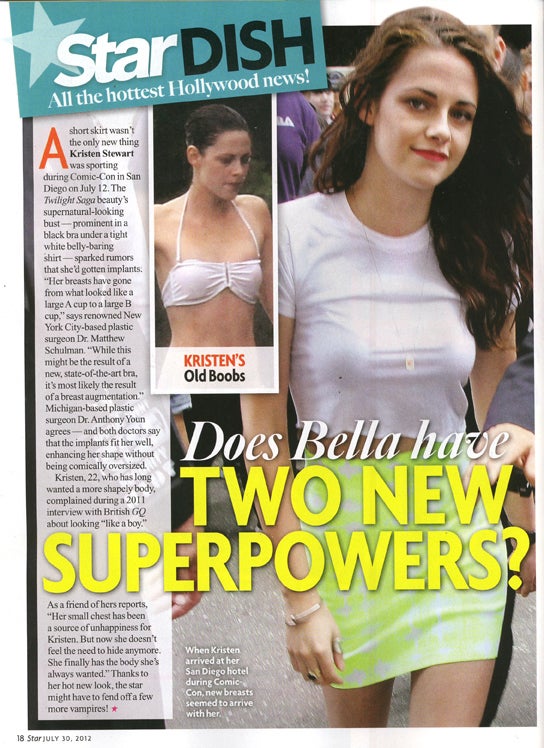 Fig. 7, from Star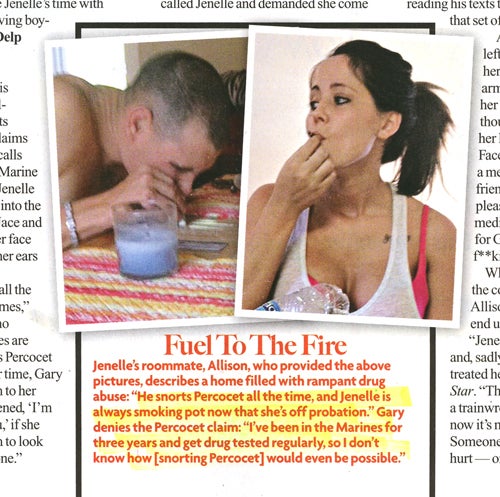 Fig. 8, from Star