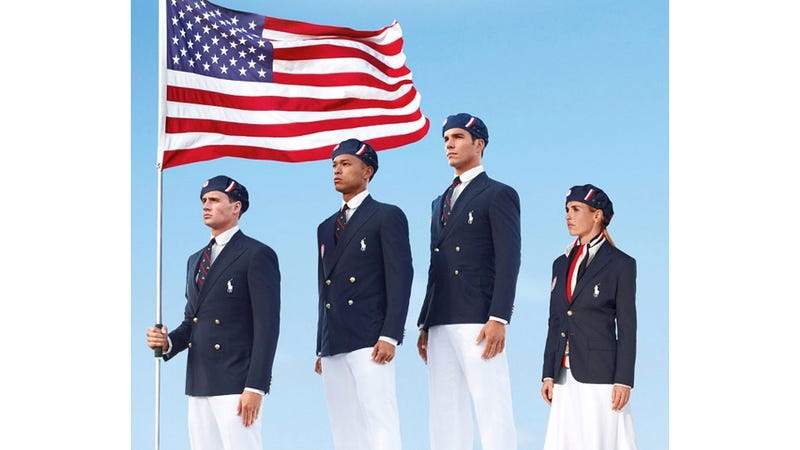 Polo Ralph Lauren is under fire for its Olympic uniforms — which, like virtually all other Polo Ralph Lauren products, are made in China, not the U.S. Harry Reid even said, "they should take all the outfits, put them in a big pile and burn them and start all over."
Nanette Lepore, a designer who manufactures around 85% of her goods in the Garment District in New York City, says, "Why shouldn't we have pride, not only in the American athletes, but in the American manufacturers and laborers who are the backbone of our country? What's wrong? Why was that not a consideration?"
Though the controversy could easily be written off as political demagoguery and jingoism — anything that Nancy Pelosi and John Boehner agree on should be regarded with suspicion — the issue is a sensitive one with national unemployment still high at 8.2%, and with the domestic textile and apparel manufacturing industry in a protracted decline. According to a study completed this year by the City of New York, the industry is projected to continue shrinking at a rate of around 2% per year. Earlier this year, the official tourism marketing agency of New York City found itself in hot water when the press discovered that its New York promotional t-shirts were made in countries like El Salvador. New York Senator Kristen Gillibrand put the economic impact of making the uniforms in the U.S. at $1 billion, and said in a statement, "When America's best athletes are representing our country on the world stage, we should be representing the best of American-made goods. The pride of our Olympic athletics goes hand in hand with the pride of American innovation and manufacturing."